[sixcol_five_last]
By Eddie "Barefoot Bandito" Vega
I embark on a mission to set two (2) Guinness World Records under the following categories starting January 1, 2014, through December 31, 2014, while also completing a barefoot marathon in all 50 US States and Washington, D.C., within a one year period:
1. "Most Barefoot Marathons Run In One Year"
2. "Most Barefoot Marathons Run On Consecutive Days (Male)"
On or about December 20th, 2013, I finally received approval from Guinness to pursue the two aforementioned record categories which have never been attempted by any individual before, male or female. For category #1 above, I will be required to run at least 50 barefoot marathons within a one year period for Guinness to recognize it as a new record. For category #2 above, I will be required to run a minimum of 10 barefoot marathons on consecutive days in order to be recognized as a new record.
According to Guinness, I will be required to produce the following materials for every barefoot marathon that I run in order for them to evaluate and verify my record attempt:
1. Two independent witness statements.
2. Video footage of my feet for the entire duration of each marathon.
3. Photographs at the start of the race, during the race, and at the finish.
4. Specific evidence including log books, bib, finisher's medal, website, published results.
Also, all of the marathons that I participate in must adhere to the following guidelines:
1. Each marathon must be officially organised, open to the public and advertised as such (i.e. not organised specifically for the purposes of this record attempt).
2. A letter from the race organiser or a website link to the official race results of every marathon must be included in the documentation confirming that the individual ran and completed the race barefoot. It must also include the race number and finishing time.
3. The full distance of every marathon must be completed without any form of footwear, including band aids, tape, etc. If a marathon is only partially run barefoot it will not count towards the final total.
4. A marathon must be the full distance of 26 miles 385 yards (42.195K) and an ultra is defined as any distance greater than the marathon distance.  For a non-certified course to count, the race organization must make a good faith effort to ensure that the course is at least the marathon distance.  The event must be announced as a marathon or ultra.   The participant must traverse the entire race course as defined by the organizers.
As you well know, my original goal was just to complete a barefoot marathon in all 50 states and seven continents within a five-year period. However, after having already completed a barefoot marathon in 14 different states and six continents, I have gained enough confidence to add a new level of difficulty to my goals by attempting to set two Guinness World Records in 2014.  I have already paid and scheduled to run 57 marathons from January 1, 2014, through July 31, 2014, to set a new record for the most barefoot marathons run in one year.  For the other record category, I plan to schedule at least 11 barefoot marathons run on consecutive days during the month of December, 2014.
So, what is it you might ask, that drives me to try to achieve such incredible goals? Well, in addition to honoring of my late mother and father, Rita Vilbar Vega & Charlie Macuto Vega, and to raise awareness for the 300 million poor children worldwide who lack basic footwear, I also want to make my mark in history based on Benjamin Franklin's most inspiring quote:
"If you would not be forgotten as soon as you are dead, either write something worth reading or do something worth writing."
I also think that pursuing a Guinness World Record will do wonders in attracting more audience and, hence, benefiting my Soles4Souls charity along the way. The publicity that it would generate will put a spotlight on the 300 million children around the world who do not have shoes. I may even be able to get corporate sponsorships, who knows?
Wish me luck because I'm going to need every bit of it. I have a lot of confidence in knowing I can complete all of the marathons but it's the other factors that will make it more challenging such as: remaining injury free, availability of funds, flight delays or cancellations, marathon cancellations due to bad weather, getting lost or stuck in traffic, forgetting your bib or losing the timing chip, running out of memory for the GoPro video or forgetting to charge the batteries, to name just a few things that could potentially go wrong. 
May you have a Happy and Prosperous New Year!!!
VEGA'S TENTATIVE SCHEDULE
January 1 New Years Day Marathon (Allen, Texas)
January 5 Camarillo Marathon (Camarillo, California)
January 11 Mississippi Blues Marathon (Jackson, Mississippi)
January 12 First Light Marathon (Mobile, Alabama)
January 19 Maui Oceanfront Marathon (Maui, Hawaii)
January 25 Running from an Angel Marathon (Boulder, Nevada)
January 26 Callaway Gardens (Callaway Gardens, Georgia)
February 1 Surfside Marathon (Surfside Beach, Texas)
February 2 New Orleans Rock n Roll Marathon (New Orleans, Louisiana)
February 8 Mississippi River Marathon (Lake Village, Arkansas)
February 14 Myrtle Beach Marathon (Myrtle Beach, South Carolina)
February 16 Mercedes Marathon (Birmingham, Alabama)
February 23 Tokyo Marathon (Tokyo, Japan)
March 8 Red Rock Canyon (Las Vegas, Nevada)
March 9 LA Marathon (Los Angeles, California)
March 15 Rock n Roll USA Marathon (Washington, DC)
March 16 Shamrock Marathon (Virginia Beach, Virginia)
March 22 Ellerbe Marathon (Ellerbe, North Carolina)
March 23 Georgia Marathon (Atlanta, Georgia)
March 30 Ocean Drive Marathon Cape (May County, New Jersey)
April 5 Charlottesville Marathon (Charlottesville, Virginia)
April 6 Go! St. Louis Marathon (St. Louis, Missouri)
April 12 Riverboat Series Day 1 Marathon (Columbus-Belmont State Park, Kentucky)
April 13 Riverboat Series Day 2 Marathon (Meeman-Shelby State Park, Tennessee)
April 14 Riverboat Series Day 3 Marathon (Lake Chicot State Park, Arkansas)
April 15 Riverboat Series Day 4 Marathon (Leroy Percy State Park, Mississippi)
April 16 Riverboat Series Day 5 Marathon (Winnsboro, Louisiana)
April 19 Kentucky Derby Marathon (Louisville, Kentucky)
April 16 Oz Marathon (Olathe, Kansas)
April 27 OKC Marathon (Oklahoma City, Oklahoma)
May 3 Wisconsin Marathon (Kenosha Lake, Wisconsin)
May 4 Kalamazoo Marathon (Kalamazoo, Michigan)
May 10 Fargo Marathon (Fargo, North Dakota)
May 11 Delaware Marathon (Wilmington, Delaware)
May 13 #2 Granite State Marathon (Nashuam, New Hampshire)
May 14 #3 Red Island Marathon (Warwick, Rhode Island)
May 15 #4 Nutmeg State Marathon (Hartford, Connecticut)
May 16 #5 Old Colony Marathon (Springfield, Massachusetts)
May 18 Shires of Vermont Marathon (Bennington, Vermont)
May 24 Multiple Sclerosis Marathon (Dallas, Texas)
May 25 Couer d'Alene Marathon (Couer D'Alene, Idaho)
May 26 Memorial Day Marathon (Dallas, Texas)
June 1 Casper Marathon (Casper, Wyoming)
June 4 Heartland Series Day 1 Marathon (Niles, Michigan)
June 5 Heartland Series Day 2 Marathon (Anderson, Indiana)
June 6 Heartland Series Day 3 Marathon (Bloomington, Indiana)
June 7 Heartland Series Day 4 Marathon (Clinton, Iowa)
June 8 Heartland Series Day 5 Marathon (Monroe, Wisconsin)
June 14 Utah Valley Marathon (Provo, Utah)
June 15 Vancouver USA Marathon (Vancouver, Washington)
June 21 Grandmas Marathon (Duluth, Minnesota)
June 22 HFM Maritime Marathon (Manitowoc, Wisconsin)
July 4 Firecracker Quadzilla Day 1 (Portland, Oregon)
July 5 Firecracker Quadzilla Day 2 (Beaverton, Oregon)
July 6 Firecracker Quadzilla Day 3 (Gresham, Oregon)
July 13 Missoula Marathon (Missoula, Montana)
July 19 Aspen Valley Marathon (Aspen, Colorado)
Note: Vega is a 1978 graduate of JFK High School
[fbshare url="http://www.gspnlive.com/runningtrack/vega-starts-guinness-records-quest/" type="button"] [fblike url="http://www.gspnlive.com/runningtrack/vega-starts-guinness-records-quest/" style="standard" showfaces="false" width="450″ verb="like" font="arial"]
[/sixcol_five_last][useful_banner_manager_banner_rotation banners=53, 38, 83 interval=8 width=120 height=600 orderby=rand]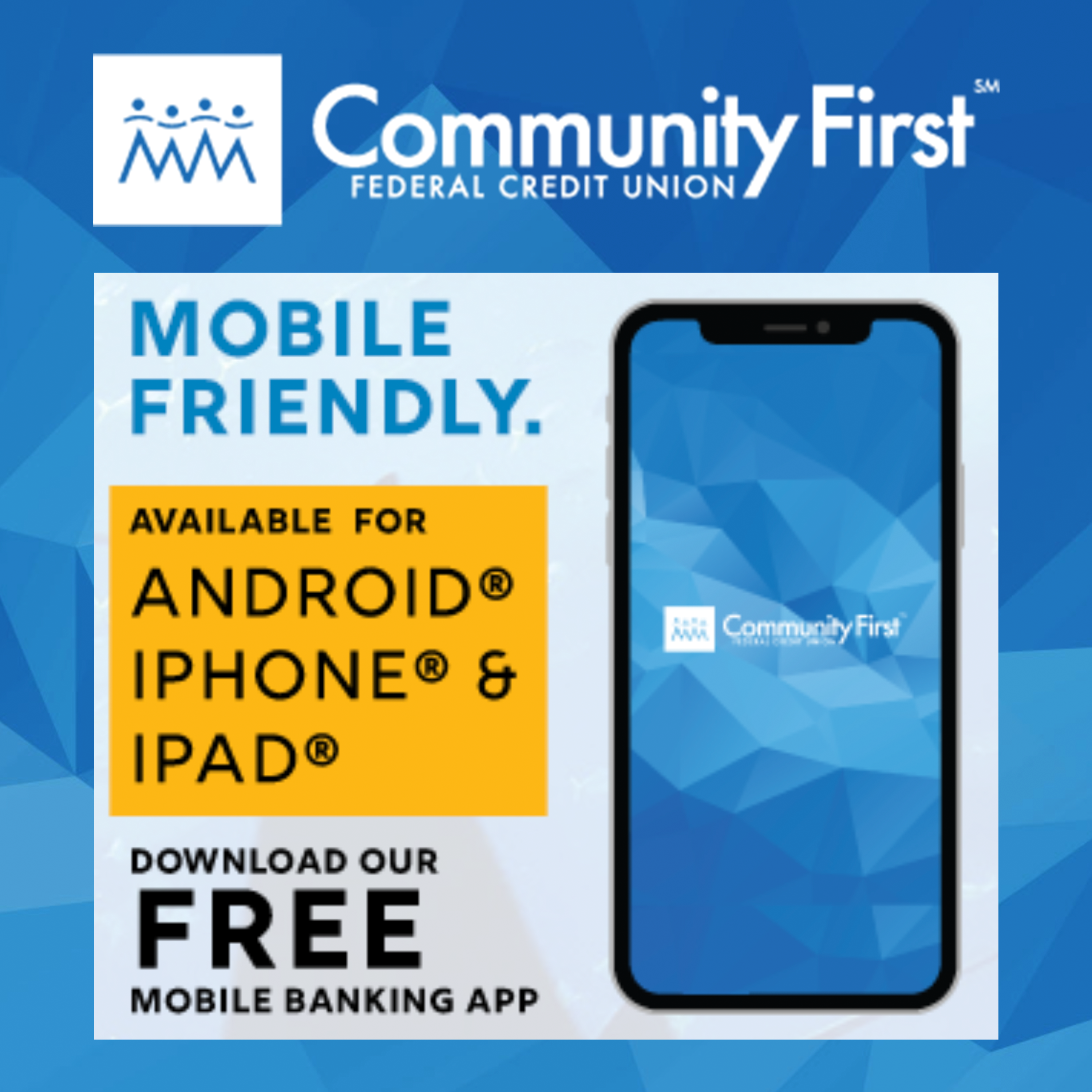 GPS Sports Calendar
SU

MO

TU

WE

TH

FR

SA
Events for November
1st
04:30 PM - 06:00 PM
Various
05:30 PM - 09:00 PM
Various
05:30 PM - 08:30 PM
Okkodo
Events for December
2nd
05:30 PM - 09:00 PM
Custom Fitness
06:00 PM - 08:00 PM
Various
Events for December
3rd
06:00 AM - 09:00 AM
Angel Santos Park
09:00 AM - 04:30 PM
UOG Field
09:00 PM - 12:00 PM
MOA Arena
Events for December
3rd
No Events
Events for December
5th
04:00 PM - 06:00 PM
Various
05:30 PM - 09:00 PM
Various
06:30 PM - 09:00 PM
UOG Calvo Field House
Events for December
6th
05:30 PM - 08:30 PM
GW Field
06:00 PM - 08:00 PM
TBA
Events for December
7th
04:00 PM - 06:00 PM
Various
05:30 PM - 08:30 PM
Various
06:30 PM - 09:00 PM
UOG Calvo Field House
Events for December
7th
No Events
Events for December
9th
04:30 PM - 06:00 PM
Two Lovers Road
04:30 PM - 08:00 PM
GW Field
05:30 PM - 09:00 PM
TBA
Events for December
10th
06:00 AM - 08:00 AM
Umatac
09:00 AM - 12:00 PM
GW Field
Events for December
10th
No Events
Events for December
12th
04:00 PM - 06:00 PM
Various
05:30 PM - 09:00 PM
TBA
Events for December
13th
04:00 PM - 09:00 PM
Guam High
04:30 PM - 06:30 PM
Academy
05:30 PM - 09:00 PM
Various
Events for December
14th
04:00 PM - 06:00 PM
Various
05:30 PM - 08:30 PM
GW Field
Events for December
14th
No Events
Events for December
15th
No Events
Events for December
17th
04:00 PM - 08:00 PM
GW Field
18

19

20

21

22

23

24
Events for December
17th
No Events
Events for December
18th
No Events
Events for December
19th
No Events
Events for December
20th
No Events
Events for December
21st
No Events
Events for December
22nd
No Events
Events for December
23rd
No Events
25

26

27

28

29

30

31
Events for December
24th
No Events
Events for December
25th
No Events
Events for December
26th
No Events
Events for December
27th
No Events
Events for December
28th
No Events
Events for December
29th
No Events
Events for December
30th
No Events
1

2

3

4

5

6

7