By John Baza
The Harvest Eagles are on a roll, turning up the intensity and winning their seventh straight game of the season Monday night against the home team Guam High Panthers. The Eagles pulled off the victory on the road in convincing fashion, taking both sets (25-14, 25-7).
In a team that consists of nine seniors and two sophomores, the experience is evident as the team handles intense game time situations with a steady, yet confident approach.
"We've been working harder, trying to redeem ourselves in the league and show that we're coming back stronger", replied Harvest senior Isaiah Lagutang on his teams focus for the season.
"We take each game the same way, with the same mentality and to reach the same goal, which is to win", added the Eagles' Misaki Cramer, the team's libero.
First Set
The Eagles' Cramer helped set the bar early as his serving gave his team the quick 5-0 lead. The Eagles kept up the pace as their big time plays brought them to a (9-3) lead and forced a timeout.
Kin Edusada came out of the timeout in attack mode as he punched in a powerful hit to the back row to keep his team in striking distance. But an impressive Eagles play, highlighted by two digs from Kobe Sotelo and a kill courtesy of Sean Evans, helped the Eagles' momentum reign (10-4).
Sotelo blasted in an emphatic kill to extend the lead (13-6), but two plays later the Panthers' Kurt Edusada got in a hit that rolled down the block to give his team the extra point.
After a strong hit from the Eagles' Sean Evans, teammate Lagutang fired in a kill off a perfectly timed bump set that got the crowd excited and extended the visiting teams commanding lead (18-8).
In an effort to stop the Eagles' run and cut the deficit, Panthers' Kin Edusada was able to get in the strong hit, but Harvest setter Marlon Evans connected with brother Sean on an outside set that he sent in firing through the Panthers' defense and put his team up (20-10).
After a couple of missed hits on the Eagles' end, Guam High picked up some momentum as Henry Haight kept the ball alive after a kick save and a block, all in the same play (20-13).
But points from the Eagles' Marlon Evans and Ben Wiegand, put the Panthers' momentum to a halt as the Eagles pulled away to take the set (25-14).
Second Set
Second set action erupted from the get go as an intense rally, highlighted by explosive hits and epic saves from both teams, set the tone. But it was the Eagles who would garner first blood as Brandon McAuslen blasted a hit that flew off the blockers.
Harvest's Matt Replan would go on to lead an impressive run for his team, as they took the (9-3) lead. Replan recorded four kills and an ace in that run.
The Panthers struggled to get into a rhythm as a few of their hits missed their mark. Meanwhile, the Eagles capitalized as Sotelo and Evans pounded in hits for their team (13-4).
The Panthers' Leon Bamba nearly recorded a block after a lengthy rally, but the hit was deflected right out of bounds, giving the Eagles the point (16-5).
Harvest's McAuslen and Panthers' Kurt Edusada traded kills (19-7), but the Eagles would go on to blank the home team scoring 6 straight points, running away with the set (25-7).
As the season progresses and they continue to work towards their ultimate goal, teamwork still remains the main focus of the Eagles' quest.
"Mentally were just trying to improve and work together as a team", replied Cramer on his team's mindset as they prepare for playoffs.
"We've been working hard trying to minimize our errors and pushing each other to work harder", added teammate Lagutang.
With the win, the Eagles improve to 7-1.
PHOTO GALLERY:

Foody's 5 Fun Facts
Sanchez QB Jayton Penaflor
DID U KNOW?
Kein Artero has a list of who's who of Artero uncles who've starred in Guam's gridiron: Andre Artero UOG Tritons & Hals Angels OL, Bubba Artero UOG Tritons & Hals Angels OL, Kenny Artero SSHS DB/Baseball Pitcher, Jesse Sablan FD & Hals Angels FB, Roland San Nicolas FD & Hals Angels OL, Chuck Ada SSHS & Hals Angels DB,  Ed "Rock" Artero SSHS & Hals Angels MLB, "Wild" Bill Ada FD & Hals Angels ML, Jared Ada FD & Hals Angels WR/Utility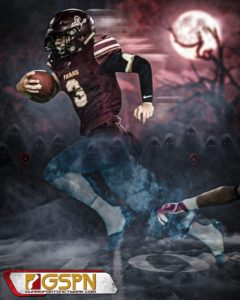 COMING SOON …
– 24th Marianas Fishing Derby
– NFL Week 3: Steelers at 49ers
– Jon Tuck's Bellator debut
QUICK HITS
Dana Holmes is the new UOG men's head basketball coach. In the last two years, he was a coach at FBLG Middle School and most recently a PE teacher at GW.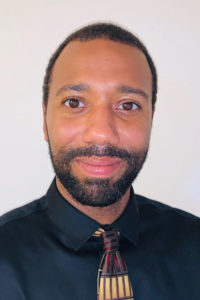 —————————————————-
Pro triathlete Mieko Carey finished third in XTERRA Japan on Sunday in a time of 3:43:02. Her career was on hiatus for a couple of years raising her twin children. It's safe to say the 40-year-old is back in top form. Congratulations Mieko san!