By Robert Balajadia
The competition in Papua New Guinea for Men's Volleyball as part of the 2015 Pacific Games is bound to be stiff, but Guam's small group of nine are welcoming the odds. With a small mix of veterans and a handful of national new comers the expectations don't appear to be too high, to the public that is.
Though small, these guys are holding themselves to medal standards and are more determined to prove that international experience is a little overrated.
"Experience is important, but I want to medal. Medalling is my goal, it's my teams goal as well," said National newcomer Devin Maluwelmeng.
"The consensus is that we want to medal and bring hardware back home. The manifestation of representing where you come from along with the camaraderie is important but in the end we're all competing against each other," added team co-captain Jude Lizama.
Lizama has a wealth of volleyball experience but this will be the first time he's traveling to compete. He's of the older bunch on this men's team so the young newcomers are still following in his lead and he's embraced the role.
"We've got a good group here, a few veterans with a handful of young guys ready to go. We veterans aren't scared of the competition and neither are the young guys. I'm really confident in my game and in my team because we are well rounded," said Lizama.
Led by head coach Mike Rabago and assistant coach Dan Hattig, the boys are in medal winning hands. Rabago led the men's team to a 2014 Micro Games gold medal and Hattig did the same as the head coach for the women's team in dominating fashion.
Although, the only returnees from that 2014 Micro Games gold medal are team captain Robert Borden, middle blocker Derrick Wahl, and dangerous hitter TJ Balajadia. The three have all taken some form of a leadership by making sure the whole team is on the same page from passing to serving.
"Our captains are leading us really good. We just have to follow their guidance and carry out what they're saying and we'll get the job done," said Maluwelmeng of Borden and Lizama.
Men's Roster
Robert Borden (team captain)
TJ Balajadia
Derrick Wahl
Nate San Nicolas
Jude Lizama
Devin Maluwelmeng
Luis Mesngon
Misaki Cramer
Eric Ada
PHOTO GALLERY:

National Guard Athletes
Scott Eclavea
Scott Eclavea is a jiu-jitsu black belt and an accomplished MMA fighter. The Guard has given him an outlet in combatives to display his martial art skills, where he's become a head instructor for that program. Eclavea has served since coming out of high school and the Guard has only changed his life for the better.
COMING SOON …
LIVE FOOTBALL ON GSPN
Semifinals: #1 FD vs. #4 Southern (Friday 7 pm)
GSPN Preseason Basketball Tournament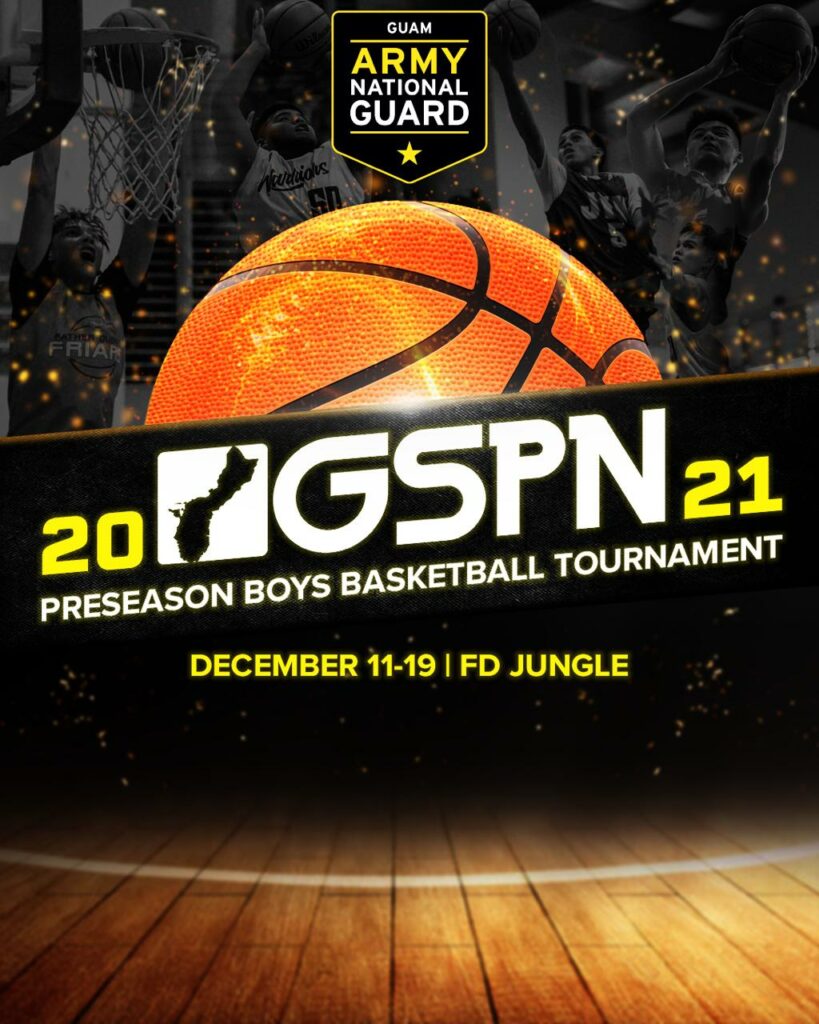 QUICK HITS
Robert Artero Maley recently captured the 182-lb. division of the Costa Mesa Classic, winning via pin in 4 out of 5 matches. Robert is a 4-year varsity wrestler at San Clemente HS (Tritons) and is currently ranked 15th in California's high school scene. He is the son of Jacque Artero Maley (AOLG 1991).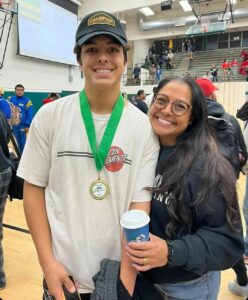 ——————————————–
Pat Taitano and Rich Abiador, teammates on the 1995 SPG volleyball team, have led their high school girls volleyball teams to the Washington State Championships in Yakima, Wa.
Taitano coaches Mt. Rainier High while Abiador leads North Creek High.
There for support is Dr. Mark Perez, a health professor at Central Washington University and a former UOG volleyball player.