Guam's only loss in the 2015 Pacific Games was avenged Saturday afternoon as Guam trounced Tahiti 89-57 behind a huge third quarter from Joe Blas and a steady performance from Tai Wesley. The win punches Guam a ticket to the gold medal game against Fiji, which they beat in an overtime buzzer-beater Wednesday night.
Blas hit all of his three pointers in the 3rd quarter and capped off the afternoon with a 22-point performance as Wesley added another double-double with 26 points and 10 rebounds.
Guam played suffocating defense and held Tahiti to just 22 points in the first half while grabbing a 16-point lead (38-22).
Guam last won gold in 1979, ironically in Fiji. Since then, it's been a string of silver medals.
Swimming Results
50m Freestyle Prelims (F) – Pilar Shimizu 7th (28.32), Mineri Kuritori 14th (30.21)
200m Backstroke Prelims (M) – Jagger Stephens 4th (2:19.45), Tanner Joel Poppe 13th (2:45.52)
Volleyball
Papua New Guinea def. Guam 25-14, 25-15, 25-15 (women)
PNG def. Guam in three sets (men)
Tennis
Men's Singles
Reynald Taaroa def. Joshua Cepeda 6-1, 6-0 (1st round)
Andrew Chung def. Valinitine Fuji 6-4, 6-3 (1st round)
WilliamO'Connell def. Andrew Chung 6-1, 6-0 (2nd round)
Women's Singles
Estell Tehau def. Charlayne Espinosa 6-0, 6-0 (1st round)
Sisillia Teu def. Camdyen Nadler 6-3, 6-0 (1sr round)
MEDAL COUNT
3 Gold, 4 Silver, 5 Bronze

Foody's 5 Fun Facts
NFL Fan Edition: Sherwin Paet
DID U KNOW?
Frank 'The Crank' Camacho was a competitive youth golfer in Saipan with dreams of making it to the PGA.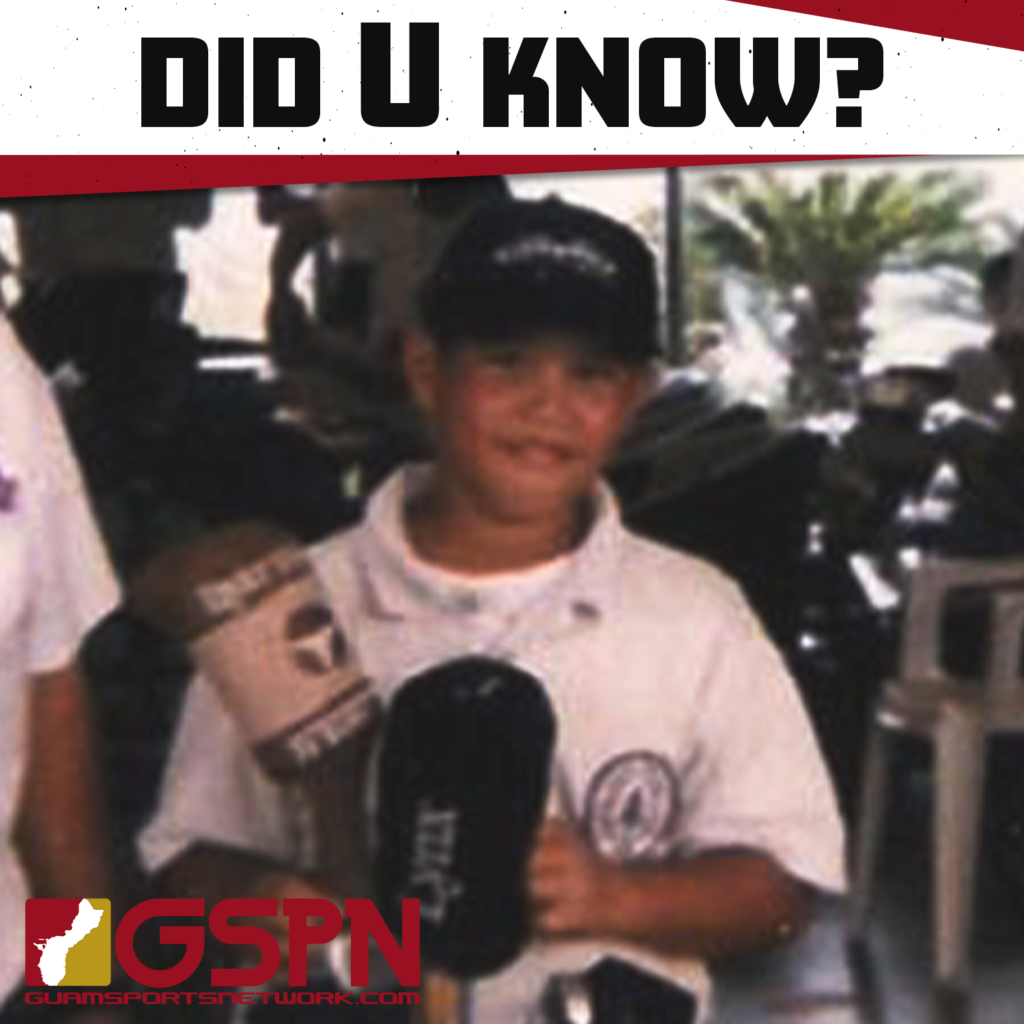 COMING SOON …
ALL SPORTING EVENTS HALTED DUE TO THE CORONAVIRUS ISSUE
QUICK HITS
Brazilian Jiu-jitsu gains another CHamoru black belt.
Johnny-James Lujan earned the honor in Colorado from Professor Tom Lynn, who is also a former US Olympian in taekwondo.
Lujan is the son of Johnny Lujan formerly of Mongmong and Janille Jamero Lujan formerly of Sinajana.