By Robert Balajadia
It was the 2015 Australian Open and tennis mega-star Novak "The Joker" Djokovic was deep in a semifinals match up against Switzerland's Stan Wawrinka. The Joker and Wawrinka went into a thrilling 5th set where Serbian Djokovic advanced to the finals, where he would defeat Andy Murray for the 2015 title. There to witness it all first hand was Guam's very own line umpire, who simply goes by the name Swami, who officiated the semifinal match.
"At first, seeing all these professional players, it was incredible. But now, since I've done it so many times, it's nothing really," laughed the modest Swami, who was not trying to boast.
Born in India, the 23-year-old former GW Gecko never envisioned being a professional line judge in tennis, let a lone a tennis player at all. Swami was a consistent soccer player for the Geckos, but a change in the quarter schedule allowed Swami to explore an interest in tennis during his junior year.
As for his name, it means "A Hindu male religious teacher," and his parents decided Swami was a full name in itself. So then Swami stuck, with no need for a middle or last name; just Swami.
The more involved he became in the sport the more he and a friend wanted to get further involved in the sport.
During Guam's first ever Futures Tennis tournament, Swami was asked if he wanted to officiate as a line judge and he gladly accepted through the help of Torgun Smith and Guam Tennis Academy.
His involvement in two straight Futures Tennis tournaments on Guam allowed him to establish strong connections with the Japan Tennis Association. Through that, he was asked to be an official line judge for the Japan Open, where he first got to see professional players such as Rafael Nadal.
"When I first started it was difficult," said Swami on separating being a fan from being a professional line judge. "Now, all the players are the same to me. When I got to see [Nadal] play though, and don't take this out of context, but I felt his energy. It was intense."
An Open Experience
Fast forward to 2015 where Swami has just completed his third straight Australian Open after line judging for the Open since 2013. From the outside, being in front of the worlds finest tennis players can be most intimidating. For Swami, it's become nothing more than a job.
"You have to put in your 100% focus, it's not only these athletes that need to be in the zone. I learned a lot from the futures evens on Guam and the Japan Open, they taught me well and prepared me for all types of situations," he stated.
The most memorable year for Swami was his first, which was a bit of an overwhelming experience.
"It was such a huge event with over 20 courts. I got to do this intense match against a home-town Aussi player that went down to the wire. The crowd went crazy and it felt incredible to be there," said Swami.
Sadly for Swami, the experience of being a line judge at the Open has been a lonely one. Through his three years, he's been trying to get more people involved in the work he does, but so far not much has transpired.
"I always feel so alone when I leave to the Aussi Open. I'm always willing to have people follow me and they can always come to see me if they have any interest. I try sell them that they'll be able to watch the greatest tennis players in the world, but not much interest has been shown," added Swami.
On Court Experiences 
There's a lot of things that Swami has experienced behind the scenes, and like all major organisations as the Australian Open, he's bound by confidentiality agreements to share any stories.
He did share that the make up of line judges stretch a vast number of races and he's established a good relationship with many of them.
The ugly side of being an official in any sport is the negative feedback from the players, coaches, and fans and Swami was well aware of that. It's never easy when the best in the world give you a death-stare for what they believe was a bad call.
"You just have understand that they have been playing and putting everything they have into the game and fatigue or stress may cause them to act like that sometimes. The players will always be upset, it's the same in all sports when it comes to officiating," admitted Swami.
Will Swami be looking to suit up for the 2016 Australian Open? You bet he will. He's got a job like no other on Guam, especially since high school tennis goes by an honor system with no line judges. That, and he also gets to see the best tennis players of this generation lay everything on the line.
No sweat for Swami though, in retrospect, it is just a *job.

GPS Sports Calendar
SU

MO

TU

WE

TH

FR

SA
28

29

30

1

2

3

4
Events for July
1st
No Events
Events for July
2nd
No Events
Events for July
3rd
No Events
Events for July
4th
No Events
5

6

7

8

9

10

11
Events for July
5th
No Events
Events for July
6th
No Events
Events for July
7th
No Events
Events for July
8th
No Events
Events for July
9th
No Events
Events for July
10th
No Events
Events for July
11th
No Events
12

13

14

15

16

17

18
Events for July
12th
No Events
Events for July
13th
No Events
Events for July
14th
No Events
Events for July
15th
No Events
Events for July
16th
No Events
Events for July
17th
No Events
Events for July
18th
No Events
19

20

21

22

23

24

25
Events for July
19th
No Events
Events for July
20th
No Events
Events for July
21st
No Events
Events for July
22nd
No Events
Events for July
23rd
No Events
Events for July
24th
No Events
Events for July
25th
No Events
26

27

28

29

30

31

1
Events for July
26th
No Events
Events for July
27th
No Events
Events for July
28th
No Events
Events for July
29th
No Events
Events for July
30th
No Events
Events for July
31st
No Events
Foody's 5 Fun Facts
St. John's Knight Aarman Sachdev
DID U KNOW?
Since forming the GNYFF in 2009, the league has never gone without a season until 2020. The league announced their plans to cancel the 2020 season amidst the COVID-19 pandemic.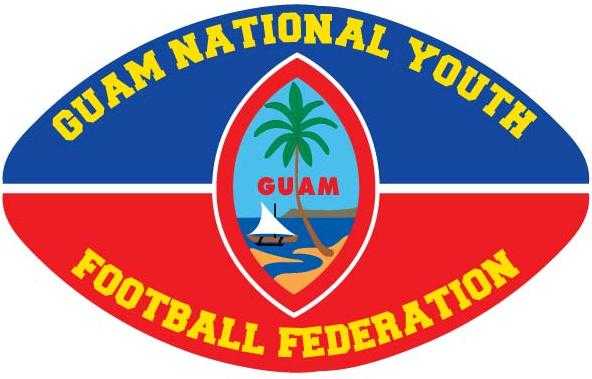 COMING SOON …
ALL SPORTING EVENTS HALTED DUE TO THE CORONAVIRUS ISSUE
QUICK HITS
Former Guam resident and UFC fighter Jon Delos Reyes received his jiu-jitsu black belt in Las Vegas from Professor Raul Jimenez. Congratulations JDR!