PRESS RELEASE – With the successful staging of two matches of the 2018 FIFA World Cup Russia and AFC Asian Cup UAE 2019 Joint Qualification Round 2 in Guam, Guam Football Association is set to stage a third home match Sept. 8 against Oman.
The local community will have the opportunity to watch live the highly anticipated match up that features Asia Group D's current leading team, Guam's Matao, against the group's second-ranked team, Oman. Tickets for the monumental event will go on sale beginning Aug. 15 at GFA beginning at 10 a.m.
"Based on experience from the previous two FIFA World Cup Qualifier matches held in Guam in June, I encourage all fans and Matao supporters to purchase tickets early for the match," said Joe Cepeda, GFA Vice President and Local Organizing Committee Chairman. "We sold out for both matches back in June – in fact, certain seating sections had sold out a week before. Unfortunately, we had to turn away some fans who wanted to purchase tickets at the gate on game day because the entire facility already was full.
"Countries send only their best players to play to qualify for the final round of the FIFA World Cup, so all fans will be treated to a very high caliber match, plus the stadium experience that comes with this level of football around the world," added Cepeda.
Over 1,000 VIP tickets are available for purchase at $40 each. Category 1 and 3 tickets will be sold at $30 each and General Admission tickets will be sold at $20 each. The VIP and the Category 1 and 3 seating sections are all reserved seats. Fans will be able to select the exact location of their seats in these sections upon purchase of tickets. General Admission seating is open.
Tickets will be available for sale from Monday to Saturday from 10 a.m. to 7 p.m. If any tickets are left to be sold on game day, they will be sold at the gate Sept. 8 beginning at 9 a.m.
For more information, call the GFA Main Office at 637-4321 or visit GFA's official Web site www.GuamFA.com
Before the Sept. 8 match against Oman, the Matao will be traveling to I.R. Iran to play against the continent's top-ranked country Sept. 3. The team's FIFA World Cup Qualifiers calendar also includes an Oct. 13 match against Turkmenistan in Turkmenistan, Nov. 12 against India in Bangalore, Nov. 17 against I.R. Iran in Guam, and Mar. 24 next year against Oman in Oman.

National Guard Athletes
Scott Eclavea
Scott Eclavea is a jiu-jitsu black belt and an accomplished MMA fighter. The Guard has given him an outlet in combatives to display his martial art skills, where he's become a head instructor for that program. Eclavea has served since coming out of high school and the Guard has only changed his life for the better.
COMING SOON …
LIVE FOOTBALL ON GSPN
Semifinals: #1 FD vs. #4 Southern (Friday 7 pm)
GSPN Preseason Basketball Tournament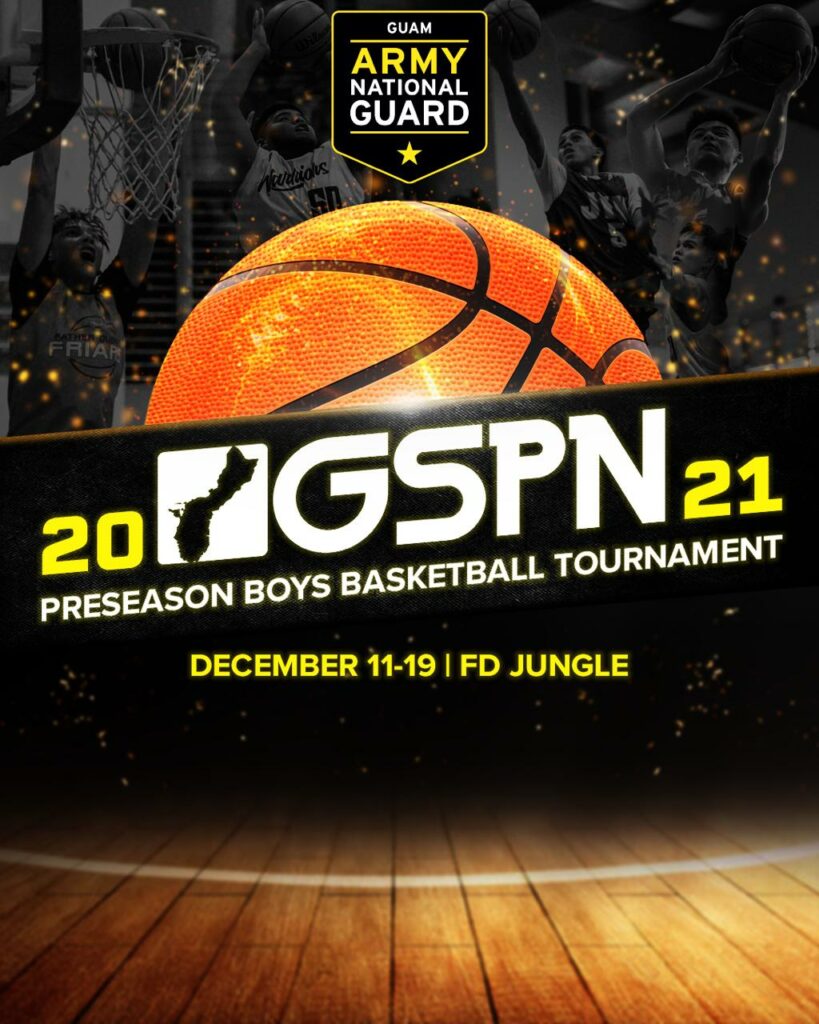 QUICK HITS
Robert Artero Maley recently captured the 182-lb. division of the Costa Mesa Classic, winning via pin in 4 out of 5 matches. Robert is a 4-year varsity wrestler at San Clemente HS (Tritons) and is currently ranked 15th in California's high school scene. He is the son of Jacque Artero Maley (AOLG 1991).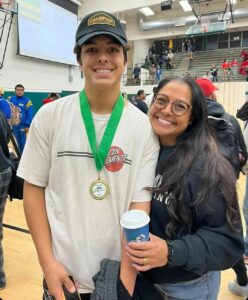 ——————————————–
Pat Taitano and Rich Abiador, teammates on the 1995 SPG volleyball team, have led their high school girls volleyball teams to the Washington State Championships in Yakima, Wa.
Taitano coaches Mt. Rainier High while Abiador leads North Creek High.
There for support is Dr. Mark Perez, a health professor at Central Washington University and a former UOG volleyball player.