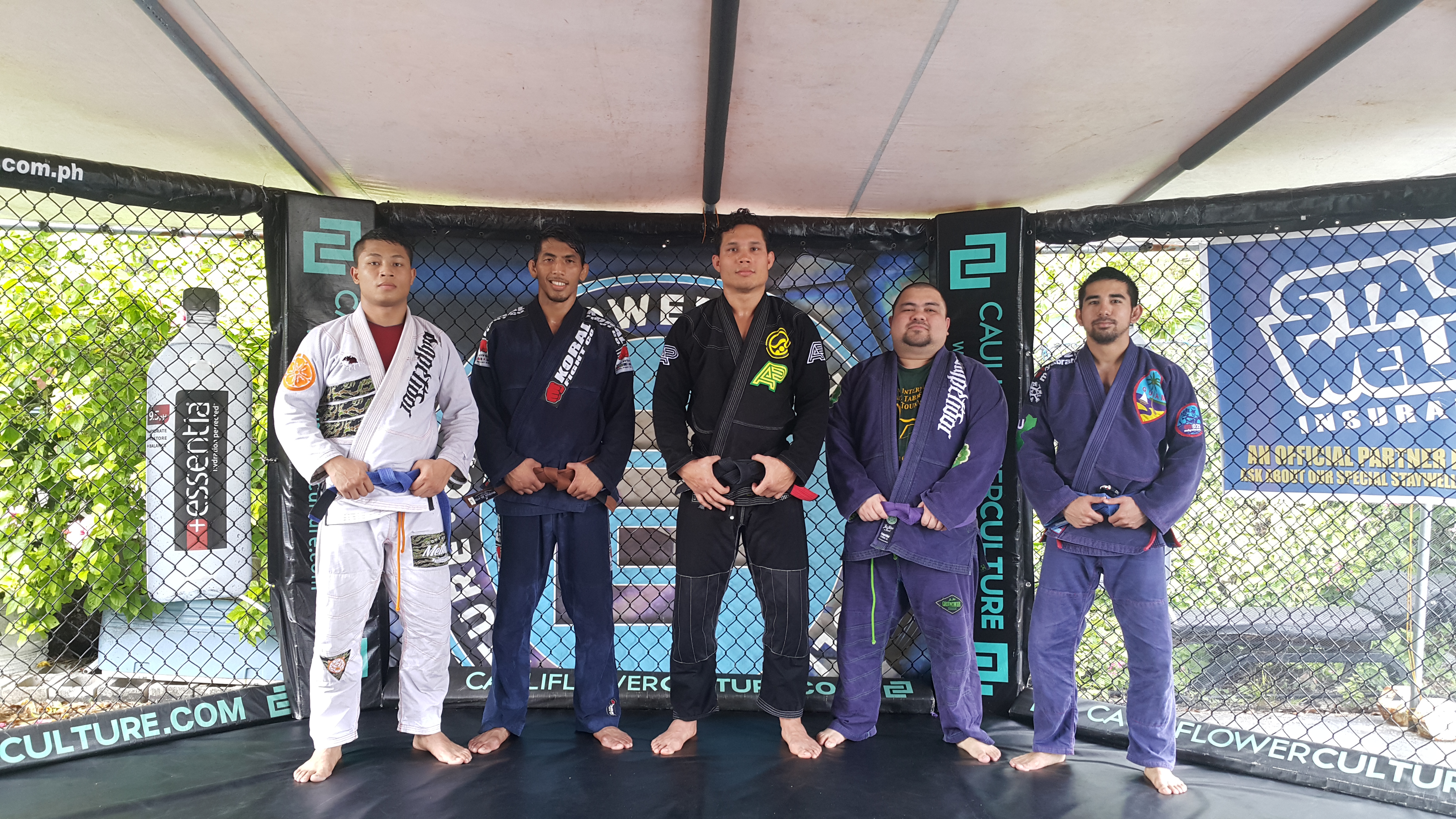 [useful_banner_manager_banner_rotation banners=72,74,79 interval=10 width=120- height=600 orderby=rand]
By Jay Leon Guerrero
The Pacific Xtreme Combat (PXC) organization continues to host the region's best MMA events. PXC 51 will take place Saturday night at the luxurious Solaire Resort and Casino in Manila, Philippines and will mark a new venture with the PXC and Manila's finest resort.
Guam's Kyle 'Money' Aguon (9-4) will be the co-main event for PXC 51 as he will defend his PXC bantamweight title against Kwan Ho Kwak (7-0) from Korean Top Team (KTT). Kwak is KTT's best bantamweight fighter and is also the current TOP FC Bantamweight champion after he defeated Han Bin Park by TKO in the third round back in August 2015.
Kwak, nicknamed 'Handsome', has 6 finishes in 7 bouts – all by knockouts. Aguon's cornerman and coach Melchor Manibusan said the Guamanian champion will be ready for the aggressive style.
"Everyone is dangerous with 4-ounce gloves and (Kwak's) strong point are his kicks as well. Korean fighters always come to fight, we've worked on a lot of in and out stuff to counter his style," said Manibusan.
Manibusan said that Aguon's training camp was really no different from his previous fight against Rolando Dy from the Philippines.
"They have similar styles, nothing really different. It was a good training camp thus far. I've been doing strength and conditioning training at Crossfit Latte Stone and MMA and Jiu-Jitsu training at Spike 22," said Aguon.
"My next opponent has a very similar fight style than my last opponent. I'm going in there and going to keep putting pressure on him and utilize my whole MMA game," Aguon continued.
Aguon's last two fights were against Dy in PXC 45 for the belt on Guam and the rematch was in the Philippines in PXC 48. Aguon won both contests by decision and said his two battles with Dy were a learning experience.
"In my last fight he took me down because I was playing it safe," said Aguon.
Despite the takedown and Dy coming into the fight overweight, Aguon was still able to come out victorious. Like every MMA fighter, each fight whether it be a win or a loss, is a learning experience. Aguon will use the experience as a contender and now as a champion to come into the fight with a stronger mental and physical game plan.
Aguon and Kwak will be one of two bouts not featuring a hometown Filipino fighter. Aguon said that fighting away from home does not have any advantage or disadvantage.
"It doesn't really matter, we are both not from there so there will be no crowd favorite. I'm just going to go in the cage focused," said Aguon.
"He'll fight anywhere. The only factor is the opponent," added Manibusan.
Manibusan, along with MMA stars Jon Tuck and Ricky Camp, will accompany Aguon to help with pre-fight preparation and cornering.
Manibusan said that Aguon, at age 26, has a bright future and a win against Kwak would be a big boast to his fighting credentials.
"He's come a long way and he would like to thank Guam and also his sponsors for their continued support," said Manibusan.
Aguon's sponsors include: Cauliflower Culture, Crowns, Tymless brand, LVJMOB, Applebee's, Mungi Pops, Cross Fit LatteStone, Indelible creations tattoo studio, American Printing, SAMs Steak and Seafood, ADIO chiropractor, Essential Water and Spike coffee roasters.
Here is the tentative fight schedule for PXC 51:
Stephen Loman (PHI) vs Rex De Lara (PHI) – 135 lbs
Nao Yoneda (JPN) vs Han Seul Kim (KOR) – 170 lbs
Ernie Braca (PHI) vs Emilio Urrutia (USA) – 135 lbs
Wesley Machado (BRA) vs Sho Kogane (JPN) – 145 lbs
Rolando Dy (PHI) vs Miguel Mosquera (PHI) – 145 lbs
Vanessa Fernandez (ESP) vs Gina Iniong (PHI) – 105 lbs
Kyle Aguon (GUM) vs Kwan Ho Kwak (KOR) – 135 lbs title fight
Crisanto Pitpitunge (PHI) vs Jinel Lausa (PHI) – 125 lbs title fight
Fight fans can view Aguon's fight via live streaming according to PXC executive EJ Calvo.