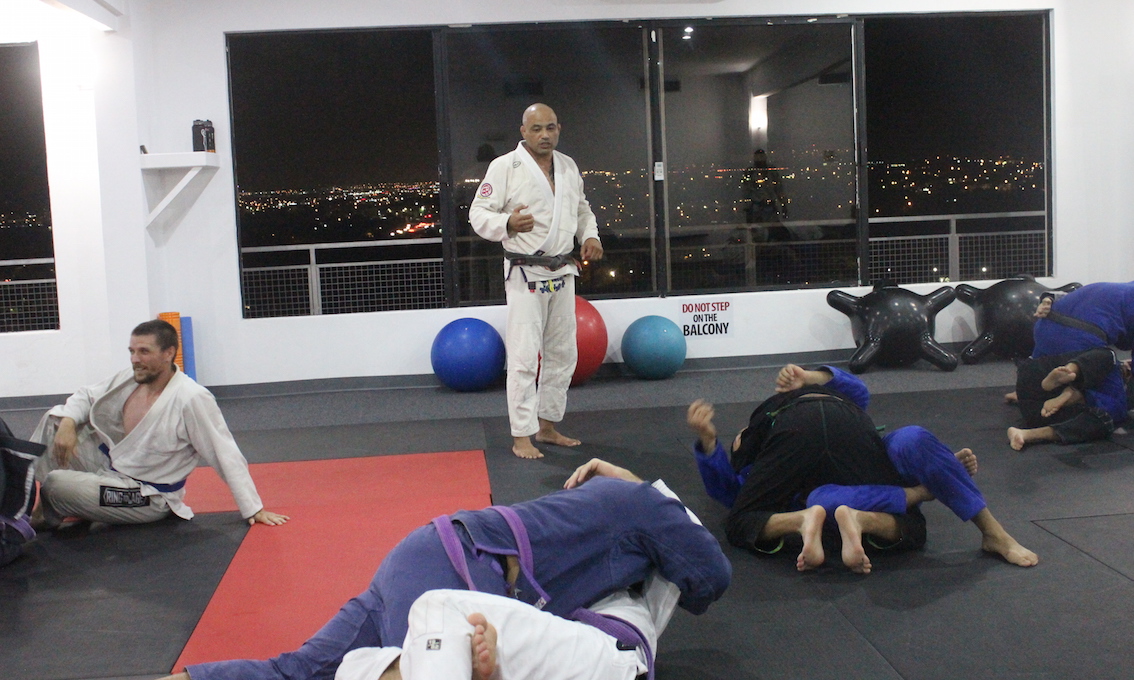 [useful_banner_manager_banner_rotation banners=72,74,79 interval=10 width=120- height=600 orderby=rand]
By Robert Balajadia
The new location for Guam's Purebred Academy headquarters is jiu-jitsu with a view.
The academy closed down their previous Dededo location and now sets up shop at the Cliff Hotel in Agana, now overlooking the central and northern parts of Guam. They had a soft opening over the weekend, but February 1st was the Academy's official press launch in their newest location.
"It's a much bigger space and much more configured for our purposes," said head instructor Stephen Roberto. "To get northbound anywhere on Guam is very difficult and getting southbound is much easier. The island is changing in population and demographics so we're just happy to be back in the capital,"
The Cliff Hotel is located just up the hill and across the Government House.
Roberto also stated that Monday's youth class was, from an eye-test, the most amount of youth students he's ever housed in one class.
Finding a new location was Roberto's priority to compensate for the Dededo location being an unstable venue. Racing against time, Roberto came across the location at the Cliff and everything rolled into place.
"The pressure was on to find a new spot, but everyone came together to support us and we made it happen in a timely manner and I'm just thankful for that. We just outgrew that spot in Dededo," added Roberto.
As far as the Purebred team is concerned, Roberto has been receiving nothing but positive remarks from the location to the set-up.
"I could put the academy in a dungeon and they would still come, but to have a nice place for them to train has them very appreciative. This is the 'creme de le creme' of places. Even when he had crappy places to train, the team still practiced good jiu-jitsu so hopefully now they can really reciprocate that sense of pride with the new venue," said Roberto.
The conveniency of the new location has Purebred's advanced level classes also excited in being that they can train more, which is all they really wanted.
"When you look good you feel good and when you feel good you roll good," said Roberto with a smile.
The Grand Opening is scheduled for February 27th with a new curriculum and schedule set to start on February 29th.
Roberto's goal was to be able to have concurrent classes for his youth groups. The widened space will now the allow the 12-15 year olds and 6-11 year olds to practice at the same time, at least 4-5 times a week.
PHOTO GALLERY BROUGHT TO YOU BY:

QUICK HITS
Guam MTB National Championship: Edward Oingerang and Jennifer Camacho are your 2023 MTB national champions. Oingerang finished the course in 1:13:24 while Camacho won her second straight title in 54:08.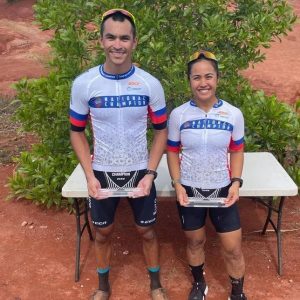 ——————————————
Kobe Miyashita, with St. John's coach Arvin Flores, was named the 2023 IIAAG Middle School Boys Volleyball MVP!