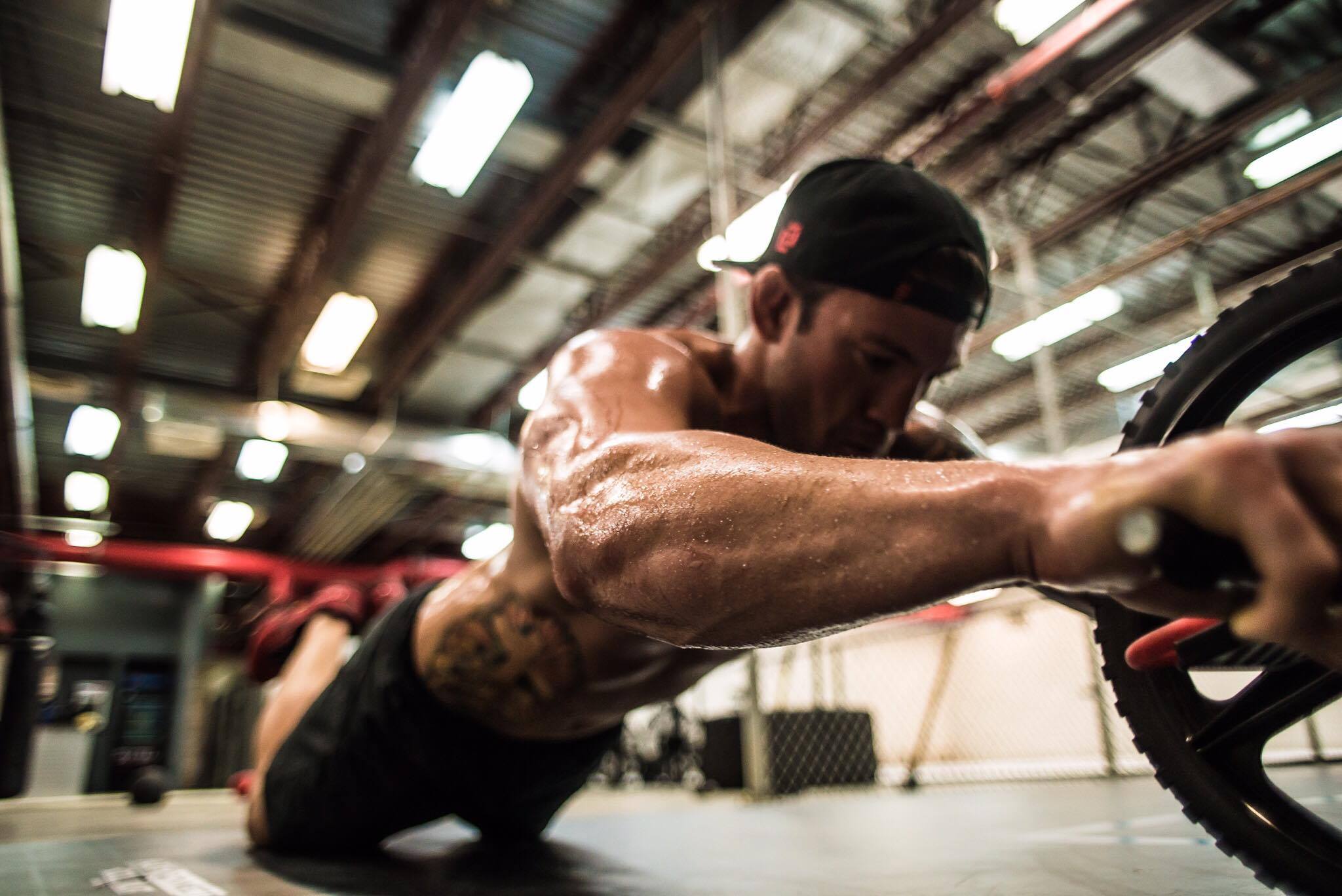 By Patrick Lujan
The fight game could be fickle at times. The path to success can take a weird turn at any given moment.
For PXC championship contender JJ Ambrose, the face of his opponent has been the most volatile.
With the lightweight title on the line this Saturday night in PXC 56 at the UOG Calvo Field House, Ambrose is eyeing his third opponent already.
"My opponent Koshi Matsumoto pulled out two weeks before the fight due to injury, then the replacement Korean fighter pulled out, now I have a new opponent again (Japan's Takahiro Ashida)," Ambrose said. "He's a game fighter from Japan, has fought some really tough people including WEC champ Miguel Torres. I'm looking forward to testing the samurai spirit."
Ambrose, who now calls Guam home and is the owner of the newly-opened Steel Athletics gym, is a seasoned MMA veteran (26-7) hitting his prime at the age of 30. He has tremendous international cage experience, having won titles in the Middle East, California and Mexico. He's also fought in such promotions as Bellator, Affliction, Pancrase and WFC.
Ashida (17-7) will make his PXC debut this weekend after coming off a submission loss in Brazil on Feb. 10.
For Ambrose, the strategy of studying his opponent vanished after getting word of a third foe.
"No game plan anymore," Ambrose thought after the Korean fighter pulled out. "Now we draw a line in the middle of the cage and swing, do or die."
Despite the uncertainty of who he'll be doing battle with, the man known as 'Superman' said he "left no stones unturned for this camp."
"I have a nutritionist, a meal prep service, a strength and conditioning coach, a stable of awesome training partners at Spike 22 and one of the best facilities I've ever been in just minutes away from home. I feel great and as luck would have it, injury free."
And of course, arguably the biggest challenge for every prized fighter is making weight. Ambrose walks around at 180-185 and will have to make 156 come weigh-ins on Friday for his lightweight championship battle.
"The weight cut is the hardest part of fighting bar none," Ambrose said. "I've been on a strict diet for the last six weeks, all meals prepped by Fit for You Guam, then this last week I switch to a low carb diet and water loading as my training is all finished for the camp. The weight will drop off before I have to do the typical sweat run/sauna routine that all fighters dread."
The lightweight title fight will precede the  bantamweight championship bout between champion Trevin Jones and Stephen Loman out of the Philippines.

QUICK HITS
The Figo Islanders 40s women's softball team took gold in the Senior Softball World Championship in Las Vegas. Figo came out of the loser's bracket and beat the Arizona Belles 17-3 in the AA division championship game Sunday afternoon.
Other Guam teams that played in the 40s tournament were: Team SOTTA (women's) and Bud Light Guam, Friars 671 and Sindalun Guahan (men's).
Sindalu finished a respectable 4th out of 24 AAA division teams.