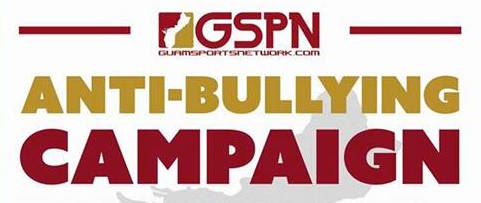 By Robert Balajadia
It's time to put a stop to bullying on Guam.
From March 3-5 GSPN will be launching its first ever Anti-Bullying Campaign with help from the Guam National Guard and Triple J Auto Group, and other fine sponsors. The Campaign will be spear-headed by MMA superstars Royce Gracie and Brandon Vera along local MMA stars Jon Tuck and Frank Camacho, as well as jiu-jitsu professor Dan O'Connor.
Anti-bullying Campaign Schedule *subject to change
March 3 – J.P. Torres School / 10-11:30 am
March 3 – Crime Stoppers Fadeaway From Violence (Dededo Sports Complex)/ 1-2 pm
March 4 – Dept. of Youth Affairs (DYA)/ 2-3:30 pm
March 5 – Agana Shopping Center/ 3-4:30 pm
In an age dominated by social media, bullying and fighting in school have been more evident than ever before. Although bullying has been an age-long issue, a stand has to be made which inspired GSPN's Patrick Lujan to create the Campaign.
"It was a conversation I had with Purebred's Stephen Roberto about the bullying issues on our island. The majority of us have either been bullied or been the bully. It's a social issue that sports stars can use their platform to help educate not only our youth, but the parents as well," stated Lujan.
The team of MMA stars was put together to hopefully inspire the youth and change lives for the better.
"More often than not, it takes a short conversation from a sports icon to change a life and make a difference in our community. We're honored that Royce and Brandon have taken up our offer on this social campaign to share the message and we've added our local sports celebrities that will only enhance the cause," added Lujan.
From the Stars
MMA and Jiu-jitsu legend Royce Gracie will be making his second trip to the island after his short stay in 2015. Gracie became a permanent friend to GSPN and Guam, even then committing his time to the youth being a special guest in the first ever Kids Jiu-Jitsu Tournament.
Gracie will be speaking on a different topic this time around with a focus on how to curve bullying.
"The person that needs the most help is the bully. Why is he bullying the weak ones? Because he is the one that is weak and he needs to reassure himself that he's stronger than everybody. It's much easier to fix one person, the bully, than to fix all perhaps the thousands who were being bullied," said Gracie.
Gracie believes trying to take away a bully's power would only make the situation worse, but giving him alternative uses for his power is really what he needs.
Brandon 'The Truth' Vera doesn't feel like the panel of MMA stars are going to have trouble speaking against bullying and a non-violent approach despite the fact their profession forces physical altercations.
"I think someone being bullied would not understand the non-violence because they are being forced into it. I would say to teach everyone the art and discipline of violence so that they never have to use it… but just in case," stated Vera.
Vera, who had been bullied as a youth, added some advice for those stuck in a similar situation as he.
"Start training somewhere and keep telling people. Someone is going to help you or you won't need help anymore," added Vera.