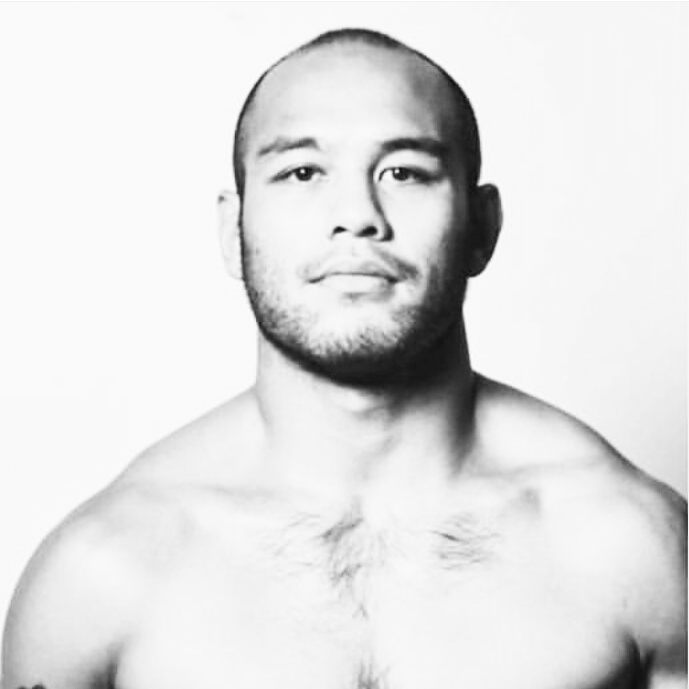 By GSPN
Fight fans from The Marianas already had big reasons to watch the upcoming UFC Singapore Card on June 17th with local boy Jon 'Super Saiyan' Tuck taking on the legend Takanori Gomi 'The Fireball Kid', but the recent call up of fan favorite Frank 'The Crank' Camacho will have the Marianas buzzing even more.
Camacho will face off against Li 'The Leech' Jingliang after an injury forced Jingliang's original opponent Jonathan Meunier suffered an injury. Though on short notice, Camacho wasn't about to turn down the opportunity.
"My manager actually reached out to me saying we might have an opportunity to get in the UFC and if I was interested. Of course I responded, 'HECK YEAH!!!! When is it?', he said in two weeks. So I responded again, 'HECK YEAH!!!!', I cannot pass up an opportunity of a lifetime," said Camacho upon receiving the news.
Camacho will be just the second recent Chamorro UFC Fighter in the past decade to enter the octagon, but the reality of the situation is still hard to believe.
"Truthfully, it hasn't really sunk in yet. Doing all the paperwork, medicals and all the stuff has really kept me busy. I'll get back to y'all on fight week. I am just really humbled and honored for this opportunity," added Camacho.
The last time Camacho was involved with the UFC was back in 2012 as a part of the Ultimate Fighter Series in Season 17. He sported his ever friendly smile while relishing in his big opportunity and fight fans from the Marianas can expect to see that same smile, if not bigger, come his fight in Singapore.
"You guys definitely know my personality!," laughed Camacho. "When I walked out to the octagon during the Ultimate fighter season 17 in 2012, I had a huge smile on my face and soaking it all in. I will have a big big smile walking down the octagon! Why wouldnt I?"
Camacho is coming off a gruelling fight in Saipan just two weekends ago where he put on a great display to earn a submission victory over Gun Han Park in the ROP 21. He walked away without any serious injuries which is beneficial as he prepares to fight on his biggest platform yet.
"As hard as a fight, I am very thankful I am not injured from it. A little bumps and bruises but we get that from sparring and training. If anything, it's truly a blessing in disguise. I'm around fight weight, I'm in decent fight shape and I've learned a lot from my previous fight that I will be tweaking for this upcoming bout. I feel the fighter/cage jitters won't be as crazy leading up to my next bout because I just fought. I'm staying very positive about the biggest fight in my career. Its an opportunity of a lifetime. I just need to go in there and implement. Do what I do best. FIGHT!"
What can we expect from 'The Crank' after over 10 years of fighting experience come June 17th? "The Chamorro Island Warriors Fighting Spirit", stated Camacho.
"Only people from Saipan, Guam, Tinian, Rota, and all the Marianas can understand. Its an X-factor that I experience every so often during training and most especially my last fight. It's the Chamorro Island Warrior Fighting Spirit. I don't mean to sound so whatever about it, but being from the Marianas, this is what separates me from ALL the other fighters on the roster. There is just something about the spirit of the islands that give me the edge in fight time. When I need to dig down during training, need to focus at the task at hand, and I need to fight for the win!"
GSPN will check back in with Camacho during fight week so stay tuned!