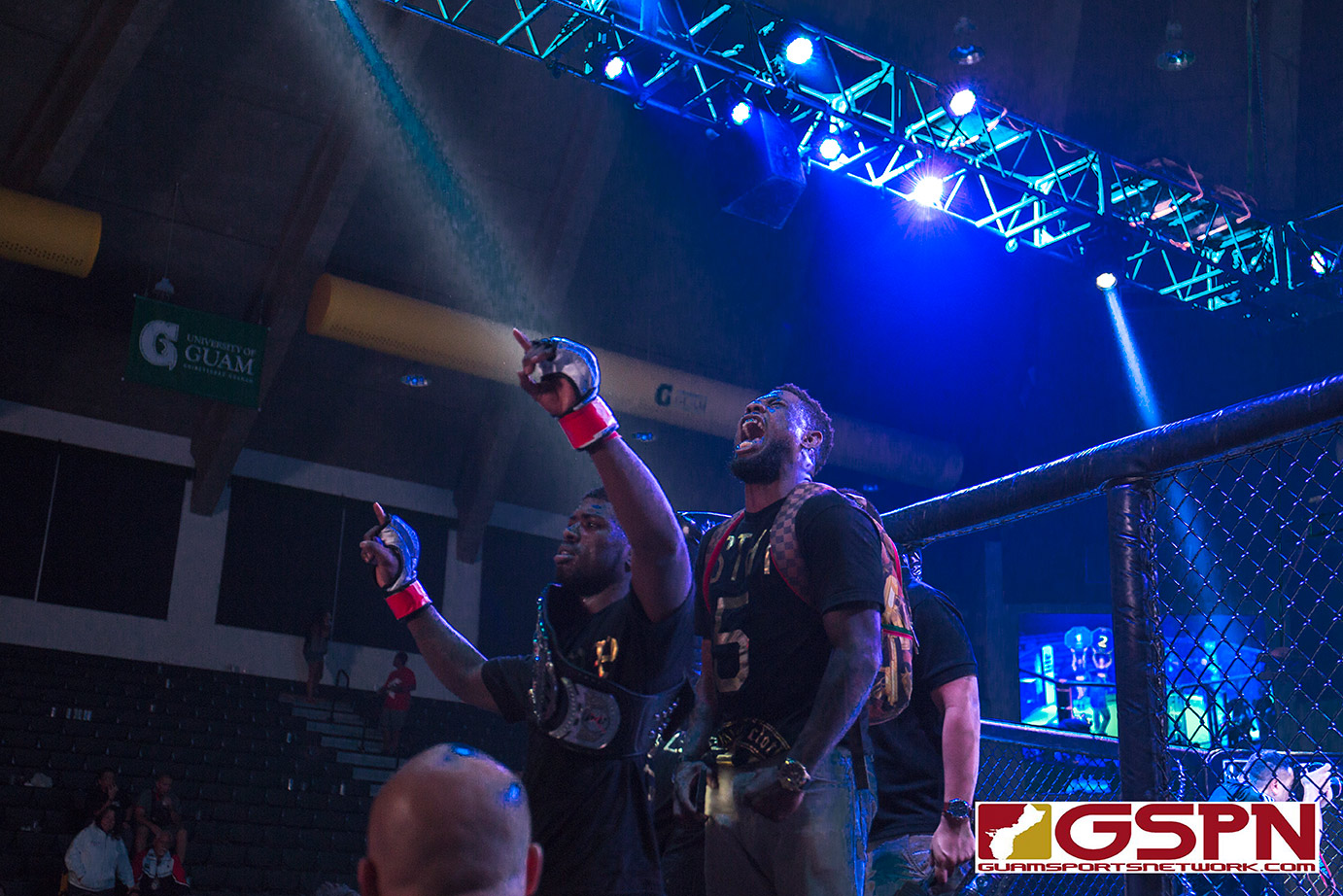 By Patrick Lujan
For the first time in his career, Trevin Jones will be carrying the PXC bantamweight belt into the cage this Saturday night in PXC 56 at the UOG Calvo Field House.
For years, Jones had always begged for that championship opportunity. On Nov 18, 2016, Jones (8-4) ceased that opportunity with a close split decision win over arch rival Kyle Aguon to finally hoist the prized belt.
Now he'll be fighting to keep his belt against Filipino fighter Stephen 'The Sniper' Loman (8-2) out of Team Lakay in Baguio. Loman has won five of his last six bouts.
Jones, too, has won five of his last six fight as all 12 pro bouts have been under PXC flagship. He now readies himself to defend what he so work hard to get.
GSPN: You've been the hunter for quite some time. Now you're the huntee. How has that changed your approach to this fight?
TJ: It hasn't. I still have a lot of work to do in this sport. I'm still a student of the game. I'm the champ, but I'm still the hungry hunter.
GSPN: Most champions say it's harder to stay on top than to get to the top. Has that soaked in and what's your pursuit this time around?
TJ: I believe so, but you have to change your mind set. One fight at a time is the best approach I can take. All fights are challenging, all fights are hard. Just taking it one fight at a time.
GSPN: Has your training camp changed for this title defense?
TJ: Camp is a lot different. I didn't work by myself so much this time around. I got a lot of hands-on training with great coaches and great training partners. I had coaches that were able to push me again. It should make for a better Trevin Jones.
GSPN: How much study have you done on your opponent?
TJ: When I got the call I watched him, before I left the states I watched him. I saw what I needed to see. Worked on a few things for him. Now it's go time!
GSPN: Do you still feel that you have to prove yourself to people?
TJ: I always have to prove more to myself. Not so much other people, but opponents change in styles so it's always a new match-up style wise. I'm the champ – he knows me, I know that. So I need to prove to myself I can beat this guy. And I'm ready to prove myself right.

COMING SOON …
High School Football starts Sept. 29
Brawl 3: Oct 13
Guam's Strongest Man and Woman Competition October 29
QUICK HITS
The Figo Islanders 40s women's softball team took gold in the Senior Softball World Championship in Las Vegas. Figo came out of the loser's bracket and beat the Arizona Belles 17-3 in the AA division championship game Sunday afternoon.
Other Guam teams that played in the 40s tournament were: Team SOTTA (women's) and Bud Light Guam, Friars 671 and Sindalun Guahan (men's).
Sindalu finished a respectable 4th out of 24 AAA division teams.