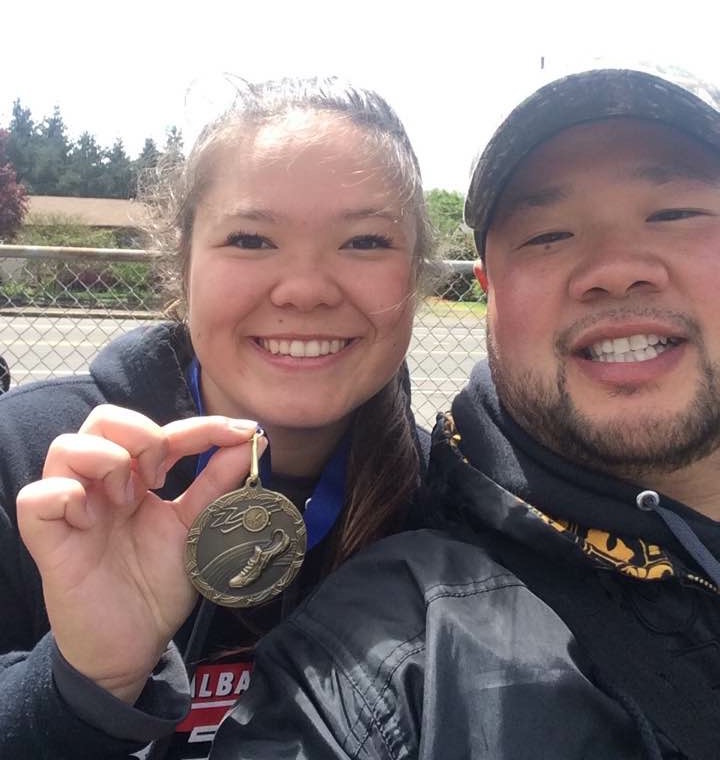 South Albany, Oregon senior star discus throwing champion Tahnisha Manibusan started throwing in her freshman year of high school.
Manibusan has already won the district title in 2016 with a 115'1″ standing throw and recently had the district winning throw of 116'7″ with spin.
Her parents, Raymond and Sally Manibusan, are from Guam, but the thrower with Guam roots has yet to visit the island, though it is in her family plans. Father Ray has family ties to the Bittot Family in Asan and Sally is a San Nicolas, the Chaka Family, from Maina.
Manibusan set a PR of 120'3″ earlier this year and placed 8th in State in 2016 as she qualified for state this year and will throw this Saturday May 20th.
Tanhisha is also averaging a solid 4.0 GPA and has committed to George Fox University in Oregon.