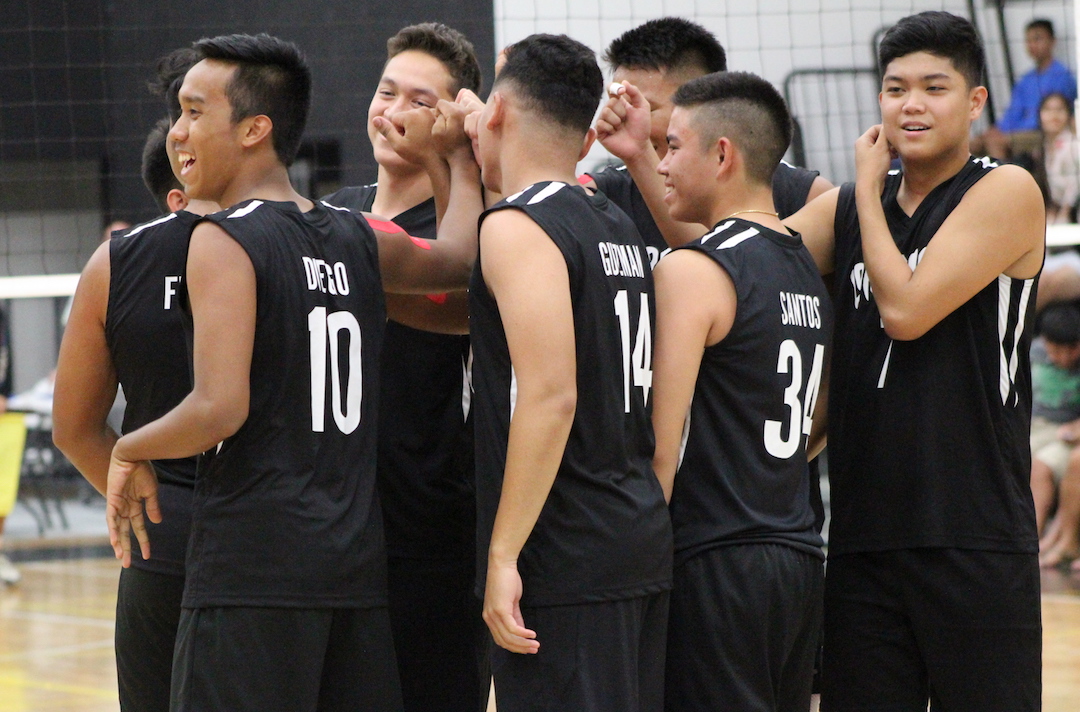 By Robert Balajadia
The goal for Friday evenings third place game and 2017 Championship Game Friendly was to stretch out as much volleyball as you can before summer officially wraps up at the Tiyan High gym. The Guam U19 boys put on an electrifying five-set title game while the Palau had to hold off the scrappy U16 bunch through five sets for the 3rd place finish.
U19 Red narrowly defeat fellow White squad
The U19 team may have a few more years of experience, but the younger White squad proved they're always ready to rise to the occasion. The college loaded U19 Red needed every bit of experience to find a way to win 25-18, 22-25, 18-25, 25-15, 16-14 over the still in high school U19 White team.
Former Friars Eric Ada and Vince Leon Guerrero anchored the offense in crunch time with the older guys commending the efforts from their younger counterparts.
"The younger guys came out with more energy then we had. They seemed like they wanted more than us and their communication was on point," said Red's Leon Guerrero.
The Red team was without the lethal Aiden 'Air Force' Ferrara due to injury and the White squad was missing middle Giovanni Manglona.
After showing out in the opening set behind Ada's consistent jump serving, the White squad would power their own runs. Aiden McDonald, who has been a force all tourney, proved difficult to stop along with strong net play from blocker Brandon Mendiola.
McDonald and fellow hitter Noah Diaz kept the U19 frontline of Devin San Agustin and Ada busy, with errors plaguing the Red team for two straight sets. The offense ran heavy through Leon Guerrero in the 4th set where he gave the Red's their most dominant win, knowing well ahead of the game that his team would need him to play strong.
"I felt like today was going to be a good game for me when coach rich and Aiden Ferrara told me play my game. So I came onto the court to knowing I had a job to do," said Leon Guerrero.
The fifth final set saw a revolving work load between hitters Ada, Gary Aromin and Leon Guerrero which setter Rai Santos made possible.
Fans filled the Tiyan gym to spectate court volleyball in the summertime, which is most unusual for the younger boys teams. To the boys on the court, it meant a lot knowing they have continued support.
"It was an honor to play in front of a big crowd again. It feels the same as playing in highschool but this is for the island. I also miss the night lights when we play [volleyball]," added Vince.
And for the volleyball enthusiast like Vince, hitting above the nets over summer was a welcome change of pace.
"I've been working on my game this whole summer and I feel like my game has also improved dramatically."
Palau celebrates after rollercoaster game
A near three-set sweep was in the midst for Team Palau as they had Guam on the brink of defeat late in the third set. The U16 team went from "happy to be here" to "let's win this game", escaping the third with a wild 33-31 set win.
Guam would steal another set to force the fifth and final where an overshot on a kill would give the visiting team a 16-14 set win, grabbing 3rd place for the tournament.

Foody's 5 Fun Facts
Bodybuilder Bikini Champion Jeralyn Mesa
DID U KNOW?
Former FD Friar running back De'Aundre Cruz is playing a new role in his first year of college football for the Southwestern Jaguars at Linebacker.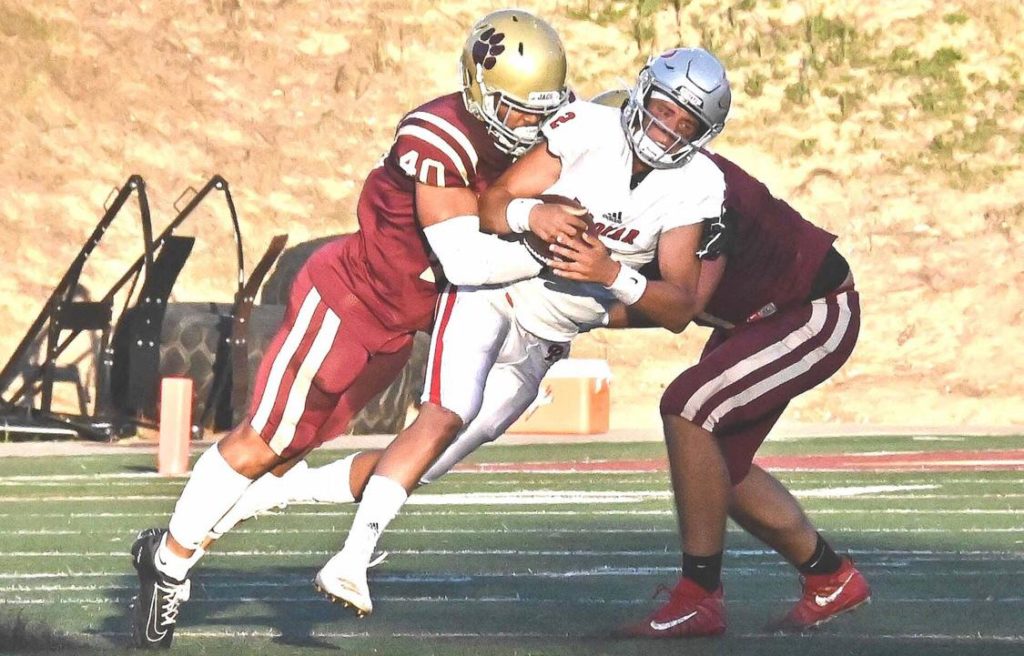 COMING SOON …
– High School Football Championship
– Frank Camacho in UFC Singapore
– Nov. 9: Triple J All-Star Football
– NFL Week 8:  Dolphins at Steelers
QUICK HITS
Kyle Aguon drops a close split decision bout for the Pancrase featherweight title in Japan.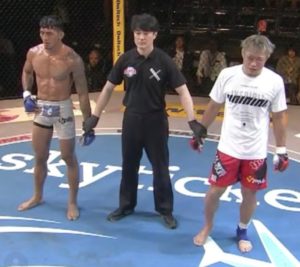 —————————————————-
Wayne Blas runs a new PR in the Army 10-Miler in Washington D.C. in a time of 54:07.