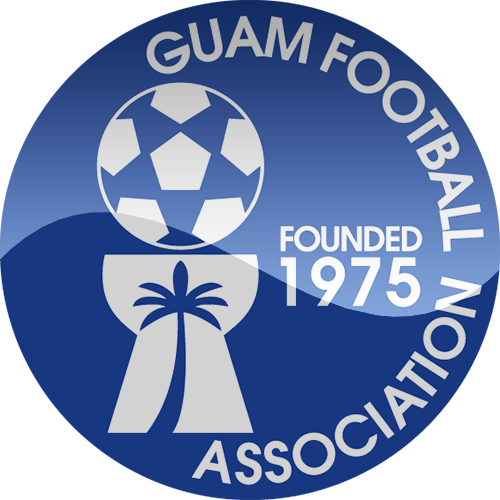 By Patrick Lujan
After 16 years of the Richard Lai regime, the Guam Football Association will have a new leader.
On the heels of the FIFA bribery charges that Lai pleaded guilty of receiving over $1 million, the GFA will hold a special Extraordinary Congress this Saturday at 10 am, giving the board a chance to vote for a new president since 2001.
(See United States of America vs. Richard K. Lai)
The two nominees are current General Secretary Valentino San Gil and the Honorable Justice Robert Torres.
Pascual Artero has been serving in the interim capacity since Lai stepped down at the end of April.
This is the first known Extraordinary Congress held for a special election in the history of the GFA. It will be a closed ballot voting and both nominees will not be given an opportunity to address the 13 soccer clubs that make up the board ahead of the voting Saturday morning.
GSPN reached out to both San Gil and Torres and asked them the following questions:
Please describe your soccer history on Guam.
SAN GIL: Played in the 80's in the Korean President leagues that was held in Harmon; played in GFA Masters League with IT&E Masters; coached in the youth league for Tumon and Sidekicks Soccer Club.
TORRES: I started playing soccer as a kid in the playground and on baseball and American football fields. I then played for Bishop during my junior high years and FDMS team during high school, where I was team captain. During my time at FD, I befriended and played with the late Don Pedro and Father Tony Gillespie who were soccer fanatics and integral to the formation of GFA in 1975. I was also very active in Department of Parks and Recreation futsal played in many villages around the island.  During the year between college and law school, I was involved as player and coach for numerous men's teams. When I returned to Guam after law school, I promptly started playing, organizing and coaching men and youth teams.  (Wife) Mary and I contributed to the organization of the Youth League in 1990 and many meetings were held in my law offices over the next few years since GFA did not have a permanent home.  In 1991, I was selected to be a player and captain of the Guam National Team in the South Pacific Games, and, again, was again selected to the national team in 1995. From 1991 to 2002, I coached various schools to include St. Anthony Catholic School, Academy of Our Lady of Guam, and Bishop Baumgartner Memorial Catholic School. From 2002 to 2003, I coached the Guam Youth National Team. I continue to be active with Guam soccer and have been participated as a player, coach, administrator and official for more than 50 years.
What is your experience with the GFA?
SAN GIL: AFC C licensed coach; team manager for the Guam men's national team under coach Willie McFaul; team manager for Guam men's national team under coach Cambe; participated in FIFA Match Fixing course; participated in FIFA's Doping Control course,Gender Recognition course and Finance Governance course; participated in AFC Futsal coaching course; participated in FIFA President Summit; EAFF Referee Committee; participated in AFC General Secretary seminar; EAFF Competition Committee
TORRES: I have been involved with GFA since its formation in 1975 as a player, coach and administrator. I was a national team player for the 1991 and 1995 South Pacific Games and captain of the 1991 team. I was in the first batch of C-licensed coaches on Guam in 1996 and received my B coaching license in 2000. I helped organized the Youth Soccer League in 1990 and served as the Guam Youth National Team Coach from 2002 to 2003. I was the founder of one of GFA's pioneer members, Crushers FC and carry on as a player and coach.
What is your experience with FIFA?
SAN GIL: The GFA General Secretary handles  all the correspondence between FIFA/AFC/EAFF; The GFA General Secretary is responsible for handling all the finances that GFA received from FIFA/AFC/EAFF; The GFA General Secretary is responsible for handling all the FIFA Goal Projects that GFA is awarded.
TORRES: A FIFA Match Commissioner since 2003, I still serve FIFA in that role. From 2006 to 2017, I served as a member of the FIFA Ethics Committee and was Acting Deputy Chair of the Investigatory Chamber from 2012 to 2014. I was also asked to be a member of the Task Force FIFA Ethics Committee responsible for proposing reform and governance improvements and a new ethics code for FIFA. I served in that capacity from 2011 to 2012. As a member of the FIFA Ethics committee, I was primarily responsible for investigating some of the most important corruption cases involving football officials, including cases that involved FIFA presidents, the deputy general secretary and numerous executive committee members.
What programs started in the Lai era that you support and would like to see continued?
SAN GIL: I would like to continue the development of the grass roots programs; continue the GFA Youth National Academy; continue the development of GFA women's programs; continue the GFA youth Elite competition; continue the development of GFA national men's and women's teams.
TORRES: The Lai era lasted nearly sixteen years and there were dramatic changes over these years.  One program that must be continued is the Elite Academy initiated a couple of years ago which provided high level training to benefit and enhance promising players. Unfortunately, the Academy has been dormant the last year but an elite player pathway is critical to football success.
What Lai era program do you feel needs adjustments and what changes would you make?
SAN GIL: I would like to introduce term limits for the GFA president to two terms; introduce free of charge for the GFA youth national academy.
TORRES: The recruiting of players across the globe who have Guam roots is admirable and permits rapid acceleration of the program's success. However, we can't discourage or disappoint homegrown talent. We have to find a way to balance these efforts even if it requires the investment of additional resources to allow some of these players to remain and travel with the respective national teams because there will be long term benefits to GFA from their continued involvement.
What is your vision for GFA for the next five years? for the next 10 years?
SAN GIL: I vision that in the coming years all club teams will have a home pitch and club house; all our coaches will be AFC certified; we have a GFA gym for strength and conditioning and recovery; all national team travel will be paid.
TORRES: GFA should establish a CENTER OF EXCELLENCE FOR COACHING to develop coaches in professional environments and implement a trainer program for GFA coaches to coach at the Member Club level and help develop aspiring beginner coaches.
BETTER REFEREES MEANS BETTER FOOTBALL. A referees´ academy must be organized, which will set and promote a world standard, provide a supplemental source of income and inspire youth to become international referees.
Although Asian, we are also part of the United States. We need to foster a relationship with U.S. Soccer Federation to maximize the opportunities for our players, coaches and referees.
GFA should collaborate with the schools, which are ideal places to orient students to football with the idea of using football as a tool not only to increase popularity and identify hidden potential, but for getting important health messages across to children. Football can play an integral and important role in teaching children healthy standards taking into consideration the social economic environment and the risk factors for disease.
Attract more girls and women to become involved in the sport; as players, referees, officials, volunteers, or enthusiastic spectators.
Promote and invest in beach soccer recognizing its rapid growth and relevance for our region with tourism and pristine beach settings.
Include representation from all Club Members with maximum terms for board members. Strategize, plan and develop MORE COMMUNITY-BASED FIELDS AND TRAINING FACILITIES for club members.
Engage the Government to proceed with the appointment of members to the Multi-Purpose Community Stadium Complex Commission established by Public Law 33-229 and collaborate with the Commission to not only deliver the plan for a Multi-Purpose Community Stadium Complex but also follow through on its construction.
Why do you feel you're the best candidate to assume the position of GFA President?
SAN GIL: I have passion and experience for the last 10 years as the GFA General Secretary to move forward. I have worked with our Guam government on securing the southern property. I have worked with GEDA to secure the matching funds. I have a good relationship with DOE/IIAA. I have a good relationship with all our sponsors. I have a good working relationship with the member clubs.
I will be a hands-on president.
I am confident I will continue to move GFA forward by introducing programs to assist members and the soccer community as the president, leader and  policy maker.
TORRES: I bring my legal and leadership experience and the relevant expertise gained through my football career as a player, coach, administrator, match commissioner and judicial body member over the decades. The world of football never stands still – the search for innovation, new ideas, fresh departures and consistent progress takes place every day. I bring ingenuity and the enthusiasm to do more and to advance, all under the spirit of transparency and responsible governance.

GPS Sports Calendar
SU

MO

TU

WE

TH

FR

SA
26

27

28

29

30

1

2
Events for October
1st
No Events
Events for October
2nd
No Events
Events for October
3rd
No Events
Events for October
4th
No Events
Events for October
5th
Events for October
6th
Events for October
7th
Events for October
8th
Events for October
9th
04:00 PM - 06:00 PM
Turner Road, Nimitz Hill
Events for October
10th
No Events
Events for October
11th
No Events
Events for October
12th
Events for October
13th
Events for October
14th
Events for October
15th
Events for October
16th
31

1

2

3

4

5

6
Events for October
31st
No Events
National Guard Athletes
Rose Munoz
An educator, triathlete, mother and Guardsman all in one! The ever active Rose Munoz almost never stops moving, but she's found a way to balance her busy life while serving from home!
COMING SOON …
Guam's Strongest Man & Woman Competition OCTOBER 30