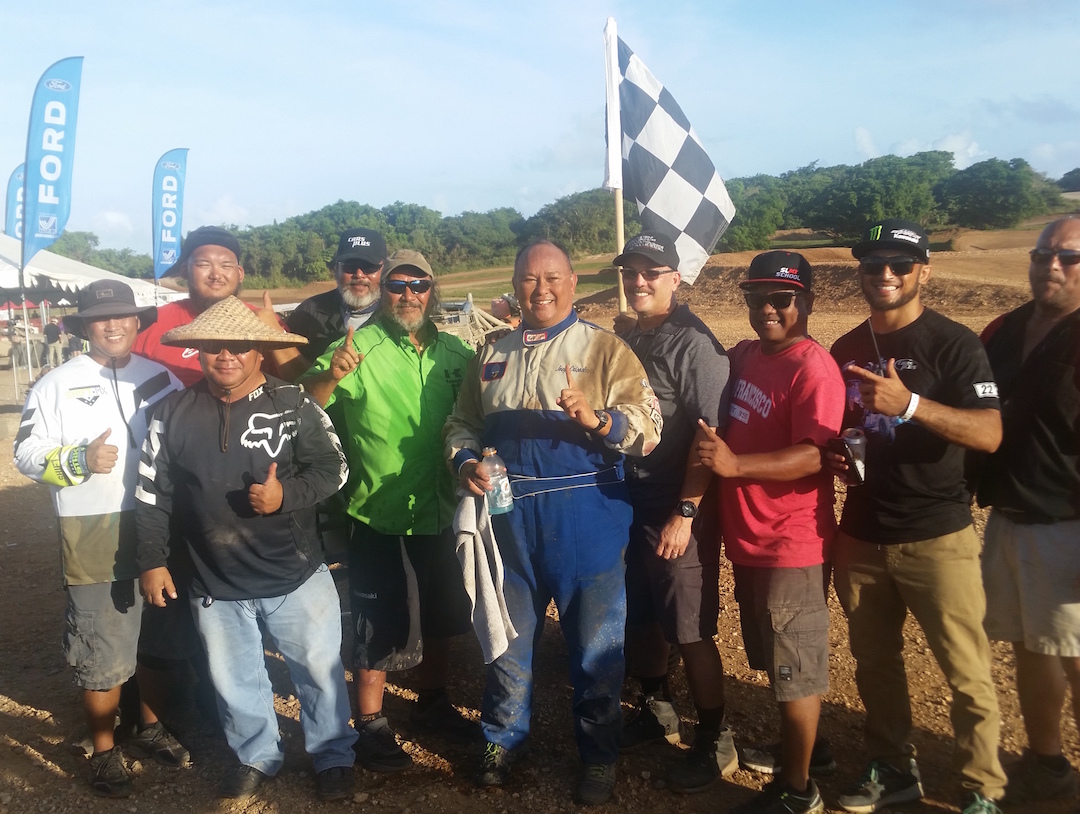 By Robert Balajadia
*More photos by GSPN photographer Michael Ebio coming soon
The annual Smokin' Wheels Weekend rocked on at the Yigo Raceway Park with all the action packed off-road racing fans could handle.
Saturday featured the moto series races, dominated by pro racer and Guam's own Sean Lipanovich, and Sunday belonged to the four wheelers ATV's.
Sunday's three-hour buggies and trucks endurance race featured a new winner, but an all too familiar face on the Smokin' Wheels scene. Cars Plus with drivers Joey Crisostomo and Henry Simpson managed to climb from 6th place in the start ups, 4th place in the halfway, to 1st overall with under 30 minutes to go.
"The goal was to really just get through the hallway point unscathed. The track is brutal and it beats up a lot of cars and bodies. We really just tried to go strong until the hallway point and take it from there, and that worked out real well for us," said finishing racer Crisostomo.
This win marked a first for the veteran racers by having their first endurance race title on a vehicle with four wheels. The bike scene was dominated by Crisostomo in his heyday, but 2017 featured yet a new accomplishment for the Cars Plus team.
"My team has worked so hard putting the car together. It's not just the driver, it's the technicians and mechanics, all the guys and girls that help make it last. We have to take care of the car and the team really took care of the buggie today," added Crisostomo.
The new-look Triple J Racing vehicle had a strong start, but ran into some issues late that forced the team to retired the vehicle.
"It overheated because the electrical relay for the fans started to give us trouble. The cooling fans went out and the truck started to overheat. Instead of blowing up the motor and causing severe damage we decided to pull the plug and fight another day," said Jay Jones.
Although, the Jones brothers did enjoy the more competitive vehicle on the track saying that they plan on keeping Triple J competitive for the coming years.
Other Notable Off-road winners
Big Bikes A Overall:
1. 505 – Sean Lipanovich – 50 points
2. 186 – Ray Obermeyer – 44 points
3. 102 – James Robinson -40 points