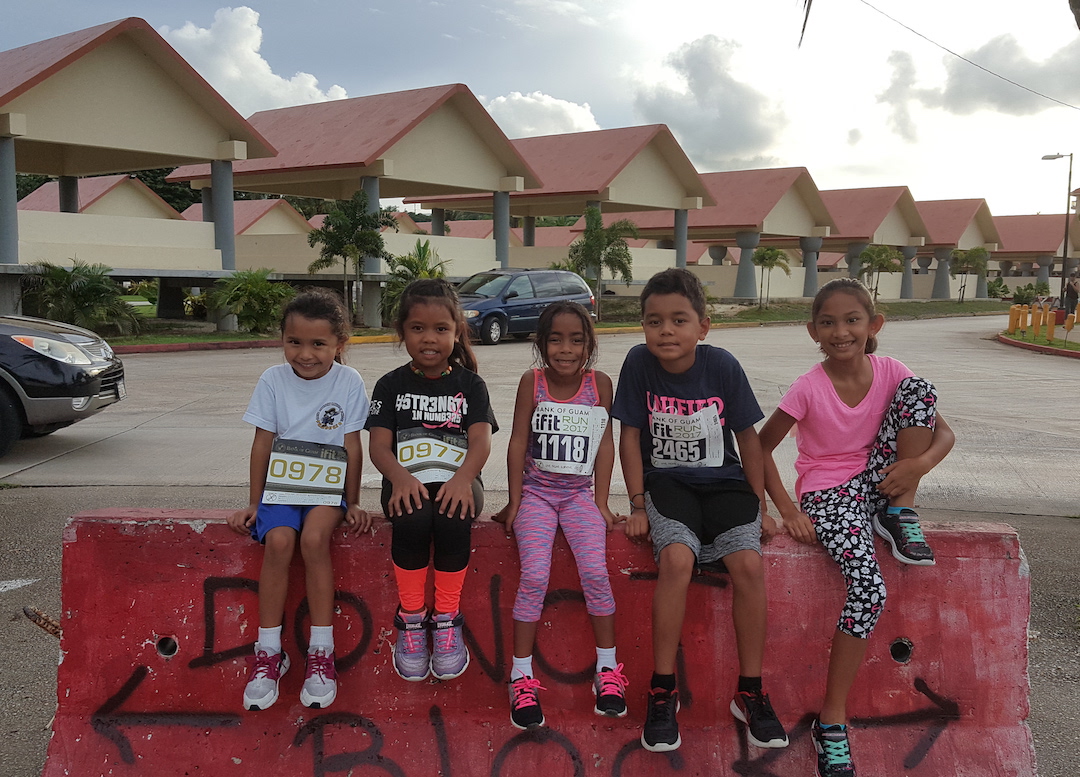 By Jay Leon Guerrero
Guam Cancer Care hosted a kids youth running camp for the last four weeks, meeting on every Tuesday at Paseo Park to encourage good health. The camp will lead up to the Strides for a Cure Run 2k/5k scheduled for this Saturday in Tumon.
Karina Quito, from Guam Cancer Care, said the camp was a Strides for the Cure effort to help promote awareness and a healthy lifestyles to youth.
"Guam Cancer Care has our elementary program called 'Kids for the Cure' available in schools. This kids camp was a great way for us to expand from the school and add it into the community," said Quito.
The collaborative effort was made possible by volunteer coaches Sherwin Paet and Derek Mandell from Run Guam. The coaches were pleased with the turnout of over 30 kids who interacted with warm ups and workouts. The main goal was to let the children become aware that exercise promotes a longer and healthier life and we are never too young to start a healthy lifestyle.
"We are very fortunate to have an experinced team of coaches for this camp. Sherwin (Paet) is one of the teachers that implemented our Cancer education program in his classroom at Astumbo Elementary School," said Quito. "We pitched the idea of a kids run camp to him and the Run Guam staff. We decided to try it out for four weeks and see what response we were able to get". Both were pleased with the turnout.
The future runners were assisted with proper stretching techniques and station workouts set up at different areas at Paseo. The children, along with the parents, followed Paet and Mandell in two different groups for the routine that lasted over one hour.
The goal was to promote a healthy lifestyle which in turn helps prevent disease. Strides for a Cure co-founders Donna and Jude Baker also attended the event with their children and were happy with everyone's efforts. Donna Baker is an avid activist of cancer awareness and also a cancer survivor.
"Guam Cancer Care and Karina's team has done a wonderful job. We teamed up with the public schools and we were pleased to reach over 6000 children," said Donna Baker. "We have to do our best to get together and beat this thing if we can. Strides for a Cure is about promoting a healthy lifestyle and making everyone aware that if you eat right and exercise that it will actually reduce your chances of getting cancer," said Jude Baker.
The kids camp leads up to the Strides for the Cure Run this Saturday in Tumon.
"We will have cancer survivors participating, we will also have Manam'ko and youth racing in the 2K event," said Jude Baker.
Most of the youth training for the last four weeks with their coaches will run the 2K event. The coaches and staff hope this reach out program expands and they expect more to come.
"We've gotten such positive feedback that we are thinking of possibly continuing similar small camps after the race as well," said Quito.
"The team has done a phenomenal job at the elementary level and now the next step is reaching out to our high school kids and hopefully middle school after that. You can never be too young or too old to learn about Cancer and how to deter it," said Donna Baker.
Anyone interested in joining the Strides for a Cure 2K/5K can do so online by visiting the Strides for a Cure Facebook page. The race, scheduled to have over 2000 racers, will start at the Beach Bar in Tumon.

QUICK HITS
3rd place: Big ups to the Para Todu Rugby Club for finishing 3rd out of 16 teams in the Manila 10's Rugby Tournament today. Biba Guam Rugby!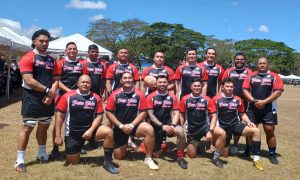 ——————————————
Guam MTB National Championship: Edward Oingerang and Jennifer Camacho are your 2023 MTB national champions. Oingerang finished the course in 1:13:24 while Camacho won her second straight title in 54:08.