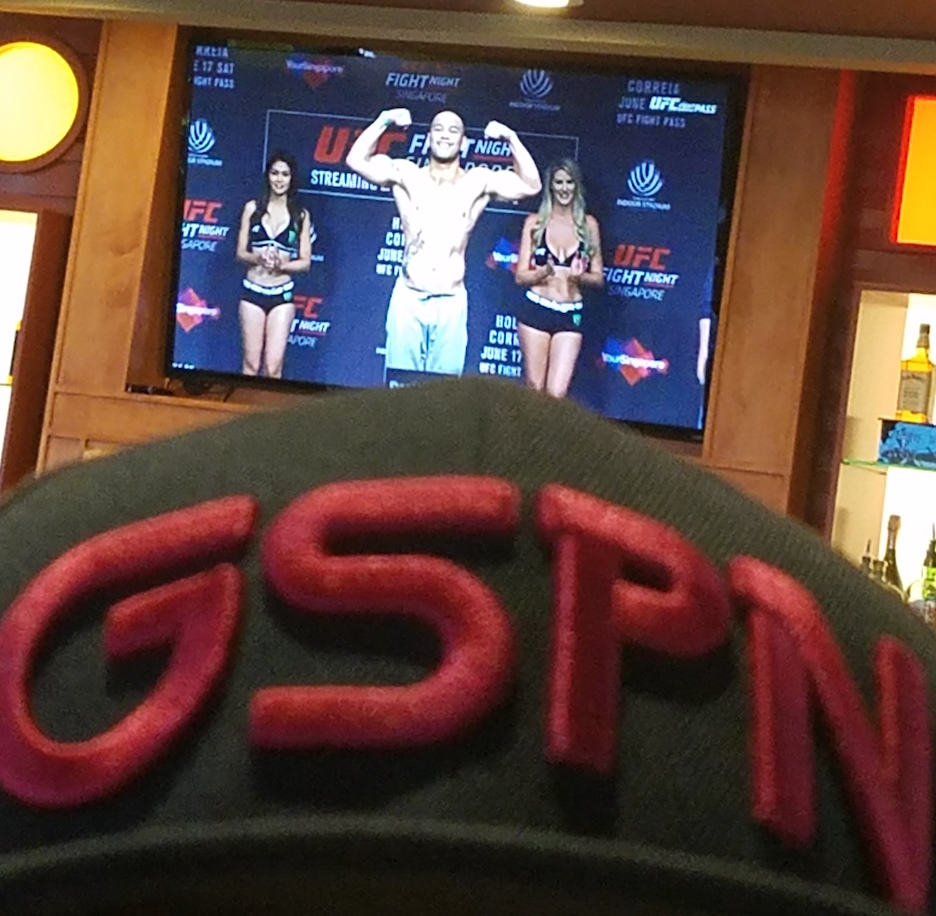 By Robert Balajadia
The dream quickly became a reality for Frank 'The Crank' Camacho as he stepped to the UFC weigh in stage for his fight against Li Jianling. Applebee's Guam was packed with UFC fight fans all eager to see Camacho in his debut.
"Frank's got a lot of power at 170, I hope he gets the knock out," said fight fan Di Xiong.
For the local MMA athletes, tonight is inspiring.
"Seeing both of those guys up there really pushes us and makes us believe we can make it there one day. I know there's nerves, but I've trained with them and they can scrap. [Frank] is a heavy hitter man," said local MMA's Jose Ramirez.
Camacho is the 4th fight on the undercard.
Camacho loses via Unanimous Decision
For the first five minutes of Camacho's UFC debut, the native of Saipanese stumbled his opponent Li Jianling with straight rights that had the Marianas yelling with pride.
Jianling stayed vigilant and started to outscore Camacho in the 2nd and 3rd rounds, eventually walking away to a decision victory.
Many fans in attendance believed Camacho put on a worthy performance given his lack of training camp in being a last minute replacement.
"Taking into consideration he took this fight on a two week notice, he did really good. He showed his heart and I think that's what the UFC likes, so I'm sure he's going to do much better next fight," said fight fan Wesley Mabini.
"He had the Chamorro pride for sure," said fight fan Jerich Reyes. "But the fact he had to take this fight on a two weeks notice, he didn't have the stamina to last."