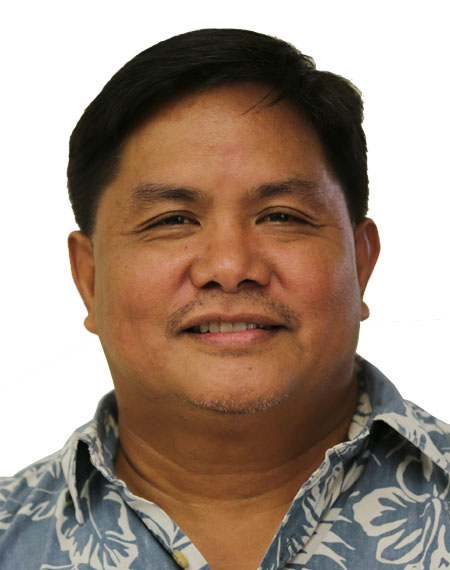 The Guam Football Association has a new President!
GFA's General Secretary Valentino San Gil was voted in Saturday morning in a Extraordinary Congress Meeting to carry through former GFA President Richard Lai's term, with a remainder of three years.
Thirteen clubs voted and San Gil edged Honorable Justice Robert Torres with a 7-6 vote after a two-thirds majority wasn't met in the first voting process. The second round of votes wouldn't change, standing 7-6 after the re-vote, officially awarding the GFA Presidency to San Gil, who now relieves acting President Pascual Artero.
"I would like to thank all of GFA's member clubs for exercising their right to vote at the election," San Gil said via telephone from a GFA press release. "I am confident that by working collaboratively with all stakeholders, GFA will move in the best direction for the long-term interests of our players, coaches, executives, officials, staff, sponsors, supporters and the local community. In just the past few years, the organization has grown exponentially and I hope that we all can work together to build on these past successes to catapult Guam football even farther forward than we've already seen.
"I would like to also thank the Hon. Justice Robert J. Torres, Jr. for accepting the nomination to run for GFA President. The election was very close, coming down to the wire in both election rounds. I would very much like to work with all member clubs toward the future success of Guam," added San Gil.
Judge Torres said this after the elections: "I  extend my congratulations to Valentino San Gil. It was a close election but the majority of the club members wanted to keep the existing leadership in place. I knew when I was initially approached that it would be an uphill battle to dislodge long serving members. I am proud of my efforts  and want to thank those clubs that supported me for their vote and those that did not for participating in the process. I will continue to engage in the conversation regarding good governance, compliance and reform of GFA. Much remains to be done and the government and the International Community will be watching closely."
(For more on San Gil, read Patrick Lujan's piece on the vision of GFA from their new president.)
PHOTO GALLERY BROUGHT TO YOU BY:

QUICK HITS
Bishop Obispos beat Mt. Carmel for the IIAAG Middle School Girls Basketball championship 37-25.
—————————————-
The Benavente Roadrunners crushed the Agueda Pirates 17-1 to win the 76 PONY Middle School Baseball League. Rodney San Nicolas was a beat, striking out 13 batters in a complete game while going 4-for-4 at the plate, including a homer and 4 RBI.