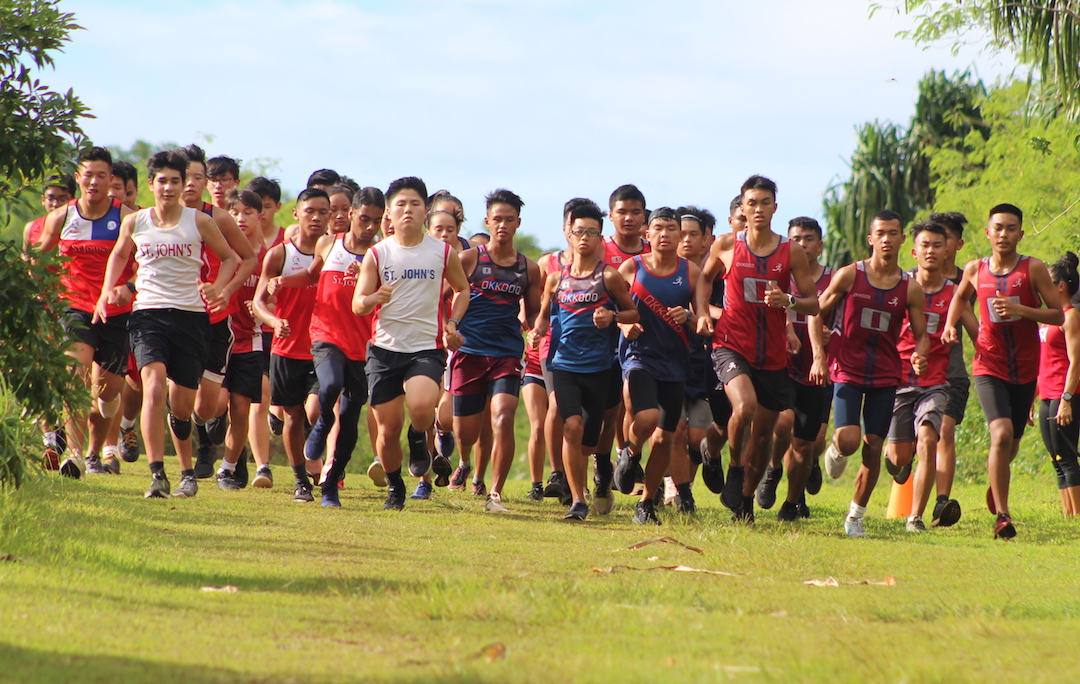 By Jay Leon Guerrero
It's a new year for the IIAAG cross country season and the new look Okkodo Bulldogs managed to win their first meet against their former head coach. The Bulldogs boys team notched a 19-39 victory over the St. John's Knights team now coached by Okkodo former head coach Desmond Mandell III.
The amount of runners on the Bulldogs squad decreased and the girls forfeited their first meet of the season which hasn't happened in five years. Both female teams did not have the required five runners and a double forfeit was declared.
Despite the change in administration, the Okkodo boys team still looked strong and managed to finish 1-2-3 to defeat the Knights. Gerald Pangelinan, Kyle Delos Santos and Lorrez Milleza came in 1-2-3 for the Bulldogs now coached by David Macaluso.
"We didn't have as much (runners) come out for the team compared to last year. But despite the numbers, we still have a pretty good shot in coming in the top three at the all-island," said Pangelinan.
Pangelinan trailed fellow senior Delos Santos and made his kick in the final 400 meters of the race to pass his teammate and take the first overall honors.
"I was gassing out early in the race but towards the middle of the race I started catching my breath and working my way up," said Pangelinan.
"It felt good to finally start our season. There are only three seniors on this team so we wanted to just come out and push the team," said Delos Santos. "Our goal is to help the younger runners form a bond to stay with them till track season and eventually till their senior year," said Delos Santos.
Despite the forfeit, St. John's runner Jenna Han came in first overall for the female division with a time of 24:22.59. The Knights finished 1-2-3 in the girls race with Kailea Wiese (27:27.54) and Jenny Mann (30:47.99) coming in second and third, respectively.
According to Han, there are a few more female runners expected to participate next week which would make them eligible to win a meet.
"I'm so excited for this season both for the team and for myself. I missed cross country last season because I played volleyball and this year I'm looking forward to a good year under coach Desmond," said Han.
Madison Packbier, a junior, missed the meet for St. John's due to an ankle injury but look for her to come back strong in the next few weeks to provide a good 1-2 punch for the Knights. Also joining the Knights' squad is Zachary Criss which will give valuable points to the boys' team.
Mandell's presence and experience will help the new look Knights and Han is excited to see how competitive her team will be leading to the all-island meet.
"There is a big turn-around for cross country in our school this season. Coach Desmond makes a sport perceived to be boring more fun and we all encouraged a lot of freshman to come out for the team," said Han.
PHOTO GALLERY BROUGHT TO YOU BY:

2022 GSPN I MÅS METGOT COMPETITION
2022 GSPN I MÅS METGOT COMPETITION
2022 GSPN I MÅS METGOT COMPETITION
2022 GSPN I MÅS METGOT COMPETITION
2022 GSPN I MÅS METGOT COMPETITION
2022 GSPN I MÅS METGOT COMPETITION
COMING SOON …
GNYFF Championship Saturday
2nd Annual Greg D. Perez Fishing Tournament on Saturday
GML Playoffs
1st Quarter Sports
QUICK HITS
Team Onslaught represented Guam at the National X-Ball League paintball tournament in Sacramento, CA. The squad finished in 3rd place out of 12 teams in the Division 5 category.
Front L-R: Frankie Borja, Robert Delos Reyes
Back L-R: Marvin Reyes, Ericka Camacho, Gavin Santos, Nick Rivera, Nikki Tan, Adrian Mora, Ralph Sgambelluri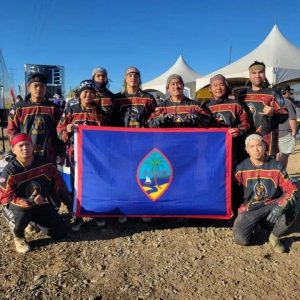 ———————————————–
Purebred Jiu-Jitsu Guam adds three more to their black belt stable. Daniel Cayanan, Cameron Mantanona and Peter Ungacta received their black belts on Saturday from Professor Stephen Roberto.