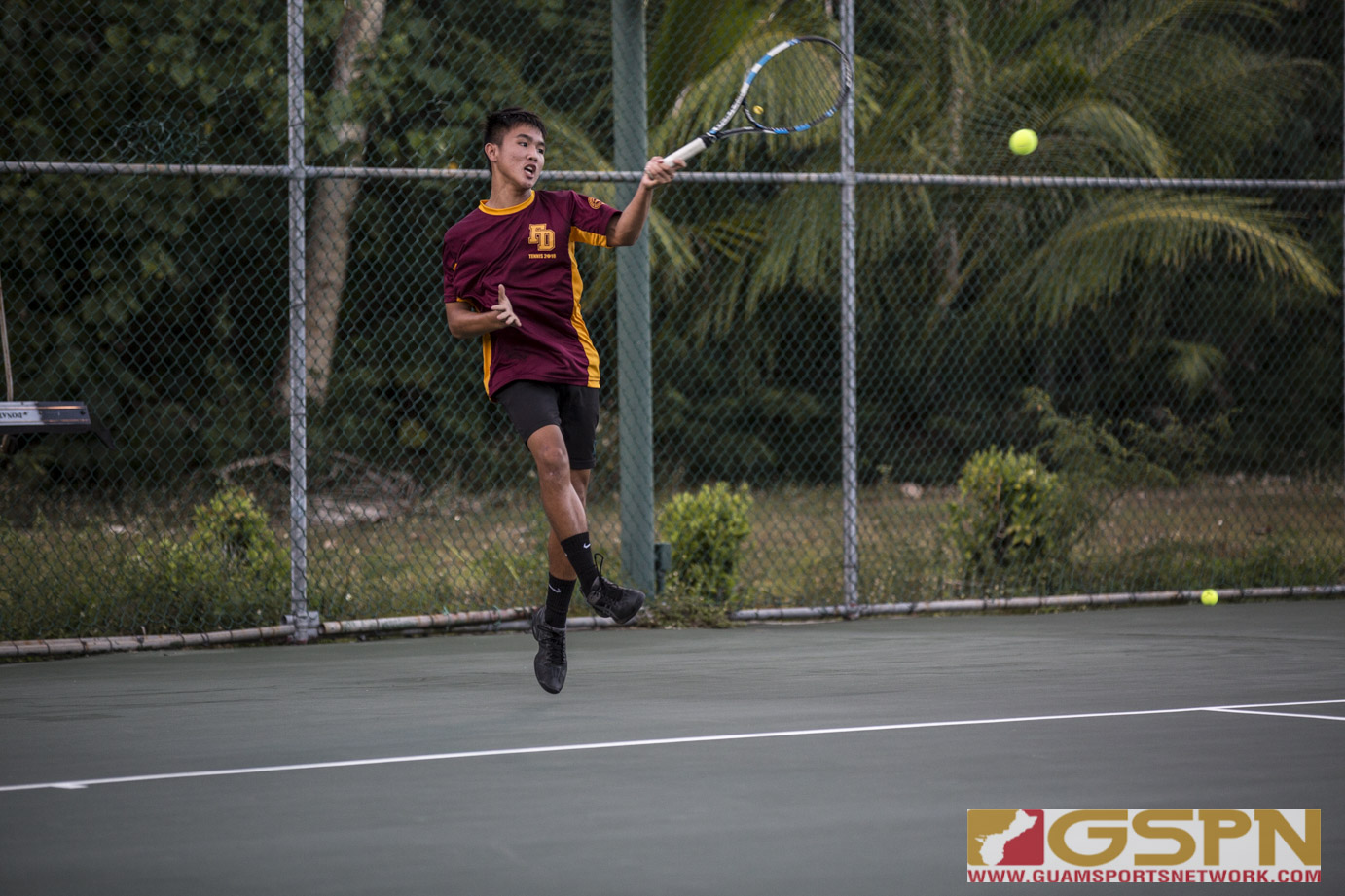 By Robert Balajadia
The IIAAG Tennis season officially came to a close Tuesday in spite of two rain delays as the finals matches in the All-Island Tournament wrapped up at the Ninete Tennis Courts in Agana.
Sachdev pulls off finals upset
League MVP in Academy's Victoria Smith had beaten St. John's junior Anika Sachdev in the regular season, but the finals was a different story as Sachdev posted an overwhelming 8-3 win for the 2018 All-Island crown.
Sachdev admitted she usually succumbs to her nerves when she faces Smith, but Friday's match presented a big opportunity to break free.
"A lot of the times I'm nervous because she's always one of the toughest competitors out there. I always end up thinking about the match too much to where I tense up. Today I had a lot more fun with it and I played more relaxed," said Sachdev.
Sachdev walked away with big wins off of rallies, which was a true 50-50 in determining how a set could have played out. While keeping her errors to a minimum, Sachdev relied on control.
"It was all about consistency. The goal in my head was to get one more point while letting my opponent make the mistakes," Anika added.
Camacho takes down teammate Tan
Regardless of who was going to win the boys Singles A title, it was coming to FD along with their 2018 team title. Standout Camden Camacho defeated teammate Gabriel Tan 8-2 with Camacho flexing great range of serving and returning, getting majority of deuce wins against Tan.
"There were like four or five sudden death points so it could have easily gone the other way. I've known [Tan] since we were very young. It's competitive for sure, but at the end of the day we're really just having fun," admitted Camacho.
No trouble doubles
Doubles A winners Mason Caldwell and Gavin Lee picked up a default win over the Friars duo of Danny Kwon and Edward Chung with Kwon missing in action due to injury. Lee, the MVP, entered with former MVP Caldwell in their senior season.
Doubles A winners from the females were Mikhailla Alcantara and Sylvia Perez from Academy.
TEAM TITLES
Boys:
Champions – FD (8-0-1)
2nd place – Harvest (8-0-1)
3rd place – St. John's (7-2)
Girls:
Champions – Harvest (9-0)
2nd place – Academy (8-1)
3rd place – St. John's (7-2)
SINGLES
Champion: Camden Camacho (FDMS), Anika Sachdev (SJS)
Finalist: Gabriel Tan (FDMS), Victoria Smith (AOLG)
Third Place: Marshall Zhang (SJS), Joycelyn Tenai (AOLG)
Fourth Place: Satoki Kumagai (JFK), Keina Yoo (HCA)
DOUBLES A
Champion: Mason Caldwell (HCA),Gavin Lee (HCA)
Mikhailla Alcantara (AOLG), Sylvia Perez (AOLG)
Finalist: Eddie Chung (FDMS),Danny Kwon (FDMS)
Natalie Frio (JFK), Princess Macatuno (JFK)
Third Place: Devin Eligio (SSHS), Jeremiah Pangalinan (SSHS)
Paige Mantanona (HCA), Gaby Paulin (HCA)
Fourth Place: Oliver Choi (JFK), Taigo Sato (JFK)
Gia Aromin (OHS), Sherilyn Santos (OHS)
DOUBLES B
Champion: Patrick Jun (SJS), Evan Lin (SJS)
Harshitha Gogineni (HCA), Analina Koh (HCA)
Finalist: Michael Legaspi (THS),Ramil Padigos (THS)
Caimile Visperas (AOLG), Emilee Yamamoto (AOLG)
Third Place: Roan Carlos (SSHS), Kris Pamplona (SSHS)
Leann Aguigui (AOLG), Madison Mafnas (AOLG)
Fourth Place: Dylan Inos (JFK), Adrion Mateo (JFK)
Kyran Abad (OHS), Michelle Kalgren (OHS)
PHOTO GALLERY BROUGHT TO YOU BY:

Foody's 5 Fun Facts
Harvest Eagle Trinity Terlaje
DID U KNOW?
FD senior Matt Fegurgur first dunked a basketball in his freshman year when he was 6'4″. The now 6'9″ center looks to dominate high school hoops.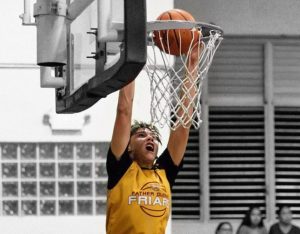 COMING SOON …
– FIBA Asia Cup: Guam vs. New Zealand, Feb 23
– Rizin 21: Aguon and Martinez
– Zach and Larry Return to Guam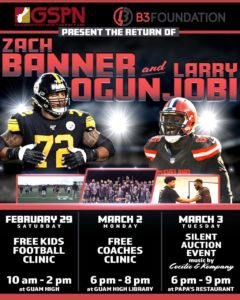 Brawl MMA March 13
QUICK HITS
190 runners took part in the 48th Hafa Marathon (half marathon).
Here are the top 5 finishers:
Ryan Matienzzo 1:13:17
Kris Lawrence 1:24:12
Taiga Sato 1:25:05
Chris Rasmussen 1:26:48
Carlos Leon Guerrero 1:28:46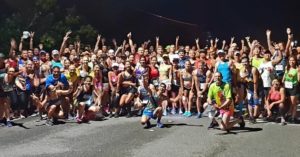 —————————————————-
Guam flags were waving in Clearwater, Florida in support of Bubba Nickles and Team USA in their Pre Olympics Softball Tour.