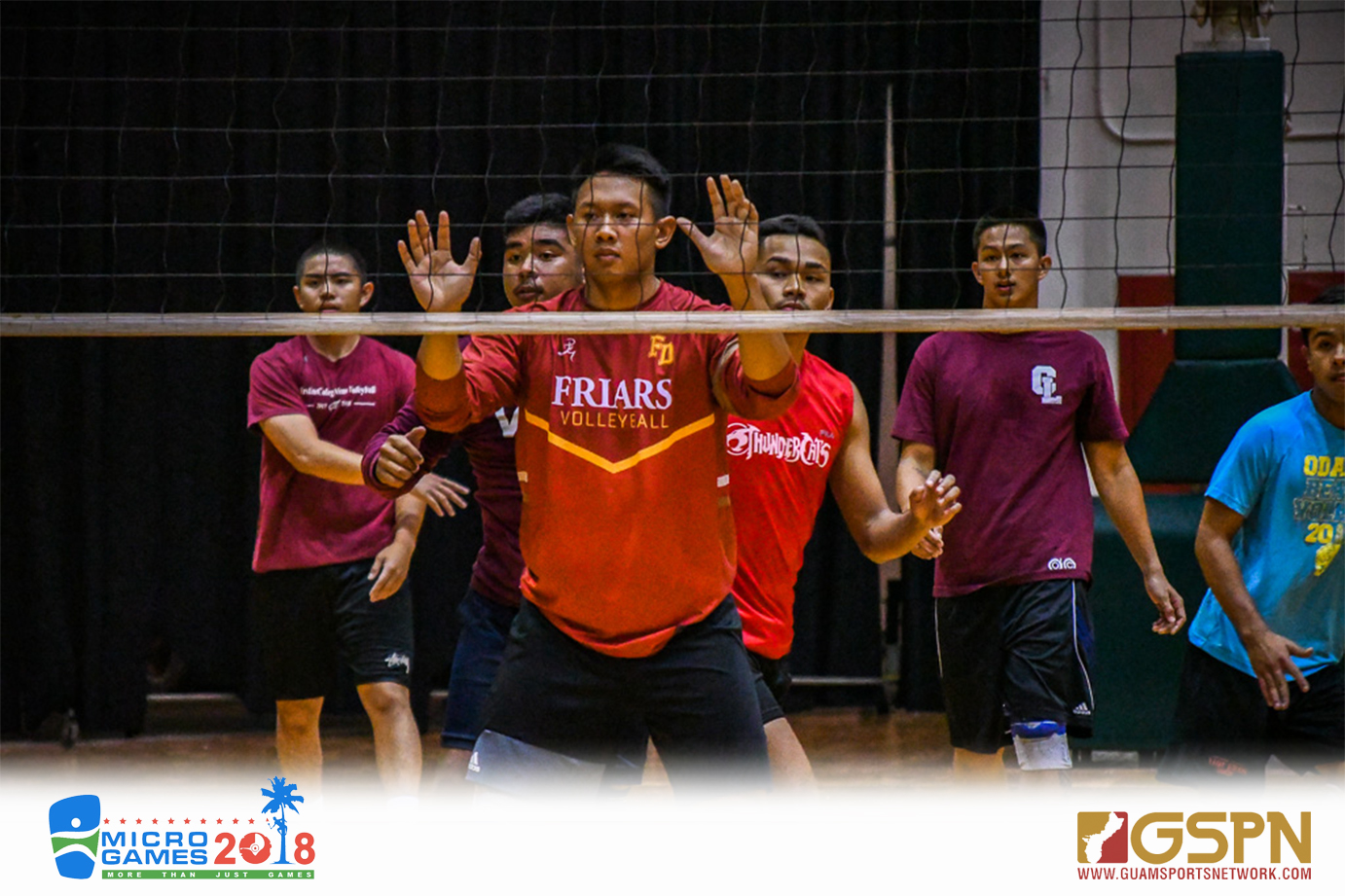 By Kai Akimoto
The Guam Men's National Volleyball team is gearing up to represent the island in the 2018 Micronesian Games in Yap. Guam has been the winningest delegation in terms of volleyball and look to build upon their success in this year's tournament.
"The biggest goal for our team this year would definitely be to defend the gold again. We have a lot of players who are representing in Micro Games for their first time and we want to continue winning," said veteran Derrick Wahl.
Many new faces can be seen on the court this year sporting Guam colors, but some players are veterans to this tournament and possess a familiarity of the competition. With the tournament taking place every four years, it's hard to determine what exactly the competition will be like, but a seasoned player will know what it takes despite the unpredictable level of competition.
Men's Roster
Robert Borden
Derrick Wahl
Tristan Tapia
Aiden Ferrara
Masaki Cramer
Leandro Reoligio
John Paul Taimanglo
Brendan Padayo
Devin Maluwelmeng
Greg Esplana
Gary Aromin
Eric Ada
Luis Mesngon
Devin San Agustin
"I've been to the Micro Games since 2006, and I've seen the competition grow within the other islands. We're always the team to beat and that's what we know the stakes. With these types of competitions you can never single out one island. Everyone has their good days and their bad days. We're not looking to take anyone lightly; to us everyone is the next top dog," said Robert Borden.
With the addition of new players to the squad, the future of Team Guam volleyball is promising. Gary Aromin, Aiden Ferrara, Masaki Cramer, and Eric Ada, have all returned to home with collegiate experience on their belt. They, along with a number of other young player will be making their debut in the Microgames this year.
"As a team we definitely have a lot of young talent, but it's all supported by the experience offered by the veterans on the team. We're looking at running a new system that's a lot faster than what we're used to here on Guam, so the young talent really compliments experience in that aspect," said Eric Ada.
Young talent and experienced skill are both tools that coach Mike Rabago intends to use in his strategy for Team Guam. Rabago not only is a coach for this year's delegation to Micro Games, but also participated himself as an athlete in 1998. Rabago is aiming to stimulate the growth of a long-term program to sustain the vitality of the caliber of Guam's volleyball competition.
"We're looking at building a program that will continue to move our team to the next level. Our main goal that we're working towards is playing well in the Pacific Games," said Coach Rabago. "Experience is very important because our success is very reliant on the consistency of our program. If we have 80% new guys come in and 20% leave, then we'll be able to maintain our progress, but if have a whole new set of guys, we're basically starting from scratch. I definitely have a lot of appreciation for the older guys that we have out here who are still coming out despite injures and other bodily issues."
With months of preparation going in to this tournament, a lot is at stake for the players representing Guam. As they continue their preparation, Team Guam has their eyes set to bring home the Gold yet again.
Next up on Destination Yap:
July 1 – Women's Volleyball
July 3 – Va'a (paddling)
July 5 – Women's Basketball
July 7 – Beach Volleyball
July 9 – Underwater Fishing
July 11 – Wrestling
July 13 – Track & Field
PHOTO GALLERY BROUGHT TO YOU BY:

Foody's 5 Fun Facts
Harvest Eagle Trinity Terlaje
DID U KNOW?
FD senior Matt Fegurgur first dunked a basketball in his freshman year when he was 6'4″. The now 6'9″ center looks to dominate high school hoops.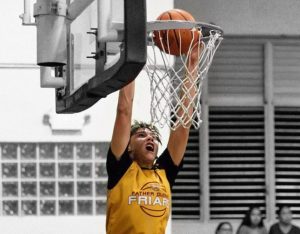 COMING SOON …
– Rizin 21: Aguon and Martinez
– FIBA Asia Cup: Guam vs. New Zealand, Feb 23
– Zach and Larry Return to Guam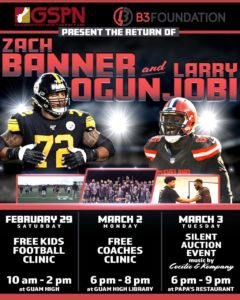 Brawl MMA March 13
QUICK HITS
190 runners took part in the 48th Hafa Marathon (half marathon).
Here are the top 5 finishers:
Ryan Matienzzo 1:13:17
Kris Lawrence 1:24:12
Taiga Sato 1:25:05
Chris Rasmussen 1:26:48
Carlos Leon Guerrero 1:28:46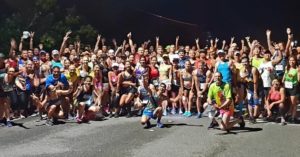 —————————————————-
Guam flags were waving in Clearwater, Florida in support of Bubba Nickles and Team USA in their Pre Olympics Softball Tour.