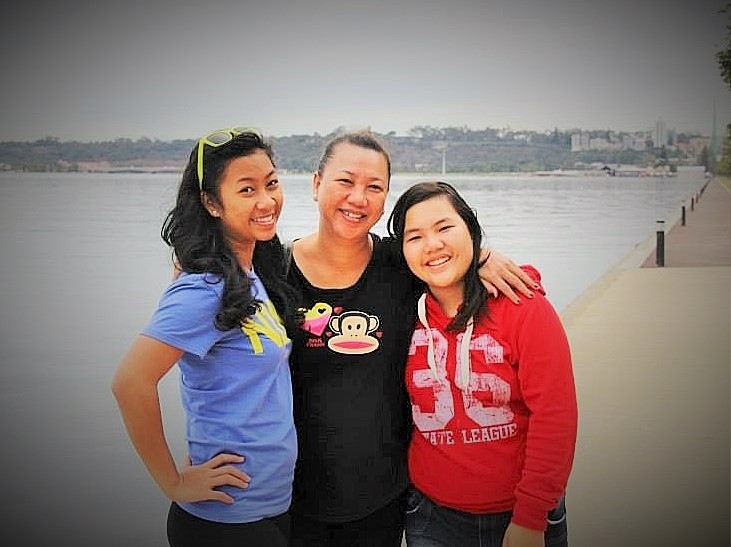 Name: Wendy Huynh
Sport:Tennis
Accomplishments:
No. 1 Junior in Under 12 and Under 14  in Tokyo Japan 1985-1987
1989 Mini Games Gold Medalist Women's Singles
1991 SPG Gold Medalist Women's Singles
1991 Australian Open Junior Quarterfinalist
1991 ITF Junior Asian Team of 4 boys and 4 girls from Asia (played in Wimbledon and French Open)
Ranked 14th in ITF Junior World Rankings in 1991
1990 Micronesian Games Gold Medalist Women's Singles
Countless Guam titles
Occupation: Partner, Architecture Firm
GSPN: You've been gone for a while. When did you leave Guam and what have you been up to?
WH: I left Guam end of 1991 and resettled in Ho Chi Minh City,Vietnam with my family.  I was undefeated from 1992-1994 (but could not be No.1 of Vietnam because of political red tape and me not being a VN citizen)  I now am a partner in an International Architecture Firm that has been established in Vietnam since 1996.
GSPN: What's your fondest memories growing up on Guam?
WH: My fondest and dearest memories were of the tennis community and how tight knit it was, everyone was either an Aunty or an Uncle, children played together all day courtside, poolside or beachside during tournaments.  Everything was outside.. BBQ's and fiestas…
GSPN: How did your tennis career kick off and who was your guiding force?
WH: My father and his family have a very strong tennis background from since he was growing up in Vietnam and then in his teens in France (my dad even played McEnroe at one of the clubs the year McEnroe made his debut at the French Open with the big hair…(dad said he never ran so much in his life and was literally wiped out…:)  My father has always been my coach and guiding force.
GSPN: Linda Johnson was your biggest rival. How was that rivalry? You two had totally different styles?
WH: Linda was a power house. You had to make sure you were ready to run all the time.. always had to be mentally prepared for a tough match with Linda. We still keep in close touch today and also reminisce about the tennis days.
GSPN: Who was your tennis idol back then and why?
WH: My idols were Aranxa Sanchez, Monica Seles, Gabriela Sabatini…they were the greats and of course,Graf.  They all had that focus and patience whenever they played, they were so cool and suave.
GSPN: If you were to change anything about your tennis career, what would it be?
WH: Nothing. Tennis was a big part in my young days, and it has helped me tremendously in everyday life. Things that I learned from tennis I was able to apply to situations in my life. Tennis has taught me a lot and thanks to my family and so many Uncles and Aunties in Guam, I was able to gain so much exposure which really helped my transition when resettling in Vietnam. I learned about many different cultures and people, it is a tremendous gift given to me from so many supporters whilst growing up in Guam.
GSPN: Do you still play much tennis?
WH: No, not at all…
GSPN: Tommy Haas and Dominik Hrbaty is playing an exhibition match here this week. How awesome is that?
WH: Really?  Wow, what a treat you guys are in for!! Enjoy! Take pictures.
GSPN: Planning on a Guam trip any time soon?
WH: That is a definite yes, so much to look forward to coming back to. You will one of the first to know!

QUICK HITS
Guam MTB National Championship: Edward Oingerang and Jennifer Camacho are your 2023 MTB national champions. Oingerang finished the course in 1:13:24 while Camacho won her second straight title in 54:08.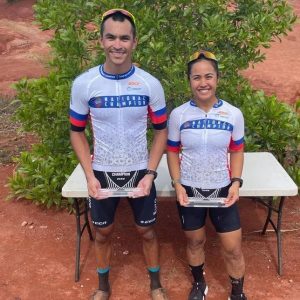 ——————————————
Kobe Miyashita, with St. John's coach Arvin Flores, was named the 2023 IIAAG Middle School Boys Volleyball MVP!