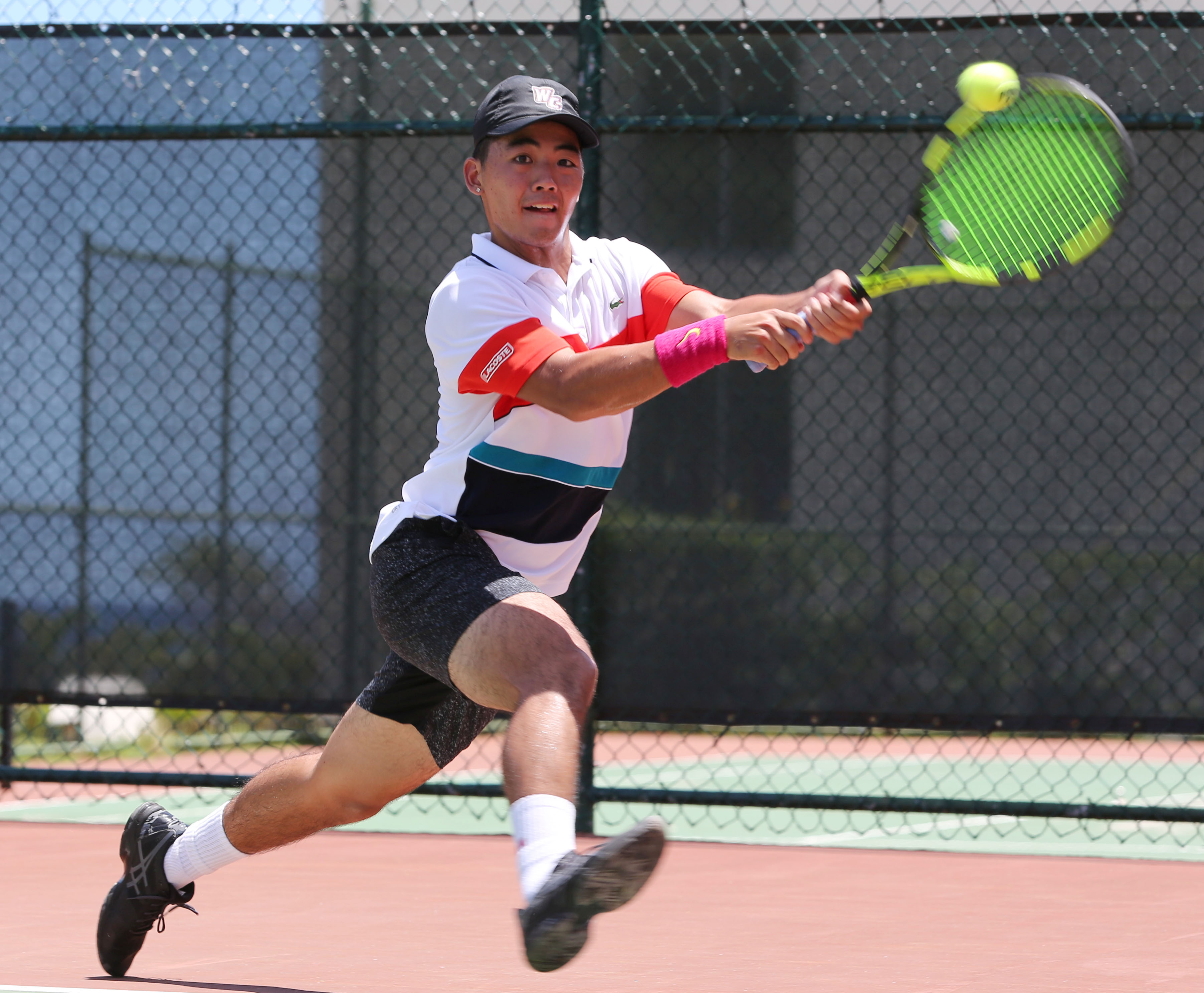 PRESS RELEASE – It was smooth sailing for most seeded players competing on opening day Monday of the main draw of the 2018 King's Guam Futures, an ITF Pro Circuit event presented by Docomo Pacific and Hilton Guam Resort & Spa, at the Hilton tennis courts.
Defending champion and No. 1 seed Hiroyasu Ehara of Japan cruised past compatriot Ren Nakamura 6-4, 6-4 and on the other end of the singles bracket, No. 2 Kento Takeuchi, also of Japan, defeated qualifier Teppei Uesugi 6-4, 6-3.
No. 3 Yuta Shimizu of Japan defeated Guam's Derek Okuhama 6-0, 6-0, and No. 5 Sho Katayama of Japan also advanced to the next round after defeating compatriot Ken Onoda 6-3, 6-2.
Qualifier Masayoshi Ono of Japan coasted into the second round with a 6-1, 6-2 win over wild card Manu Bajpal of India and Sweden's Niklas Johansson needed three sets to defeat qualifier Ryotaro Matsumura of Japan, 6-4, 3-6, 6-4.
In the middle of the bracket, No. 4 Thomas Fancutt of Australia went the distance to dispatch the United States' Alec Adamson, 6-7(4), 6-1, 7-6(4) in a two-hour, 34-minute match, to stay alive in the singles main draw. Fancutt easily clocked in the most hours of the day, adding a one-hour, 43-minute doubles match with partner Jake Delaney in the afternoon to edge Japan's Rimpei Kawakami and Daisuke Sumizawa 5-7, 7-6(5), 10-8 for a spot in the doubles quarterfinals.
In other doubles action, the No. 2 duo from Japan, Yuichi Ito and Shunrou Takeshima defeated compatriots Yuichiro Inui and Naru Shirafuji 6-4, 6-4 to advance to the quarterfinals. Also advancing are Japan tandem of Kazuma Kawachi and Ken Onoda 7-5, 6-2 winners over United States' Nicholas Kamisar and Joseph van Meter and the United States' Alec Adamson and New Zealand's Alex Hunt needed a little over an hour to defeated the Australian team of David Barclay and James Ibrahim, 7-5, 6-2.
In the last match of the day, the United States' Alex Brenner and Jeremy Sonkin defeated Guam's Chris Cajigan and Australia's Jesse Delaney 7-6(3), 7-6(3).
For more information on the tournament and to view scores and results in real time, visit the tournament's official page on the International Tennis Federation Web site at https://www.itftennis.com/procircuit/tournaments/men's-tournament/info.aspx?tournamentid=1100042263
PHOTO GALLERY BROUGHT TO YOU BY:

2022 GSPN I MÅS METGOT COMPETITION
2022 GSPN I Mås Metgot Competition Recap
2022 GSPN I MÅS METGOT COMPETITION
2022 GSPN I Mås Metgot Competition Recap
2022 GSPN I MÅS METGOT COMPETITION
2022 GSPN I Mås Metgot Competition Recap
COMING SOON …
Sat: Origin Power Lifting Meet 
ISA Girls Volleyball/Boys Soccer Finals
QUICK HITS
Guam runners complete London Marathon. Former Guam top runners Charlie Epperson and Aysha Perez Epperson along with Cameron ONeal completed the 42nd London Marathon.
Charlie 2:47:56
Cameron 2:59:49
Aysha 3:51:04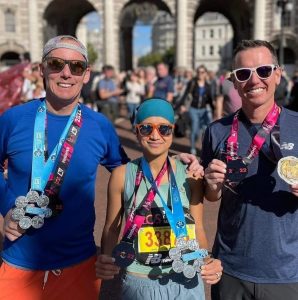 ———————————————–
Trevin Jones drops a unanimous decision 30-25, 30-27, 30-27 to Raoni Barcelos in UFC Fight Night 211 in Las Vegas.