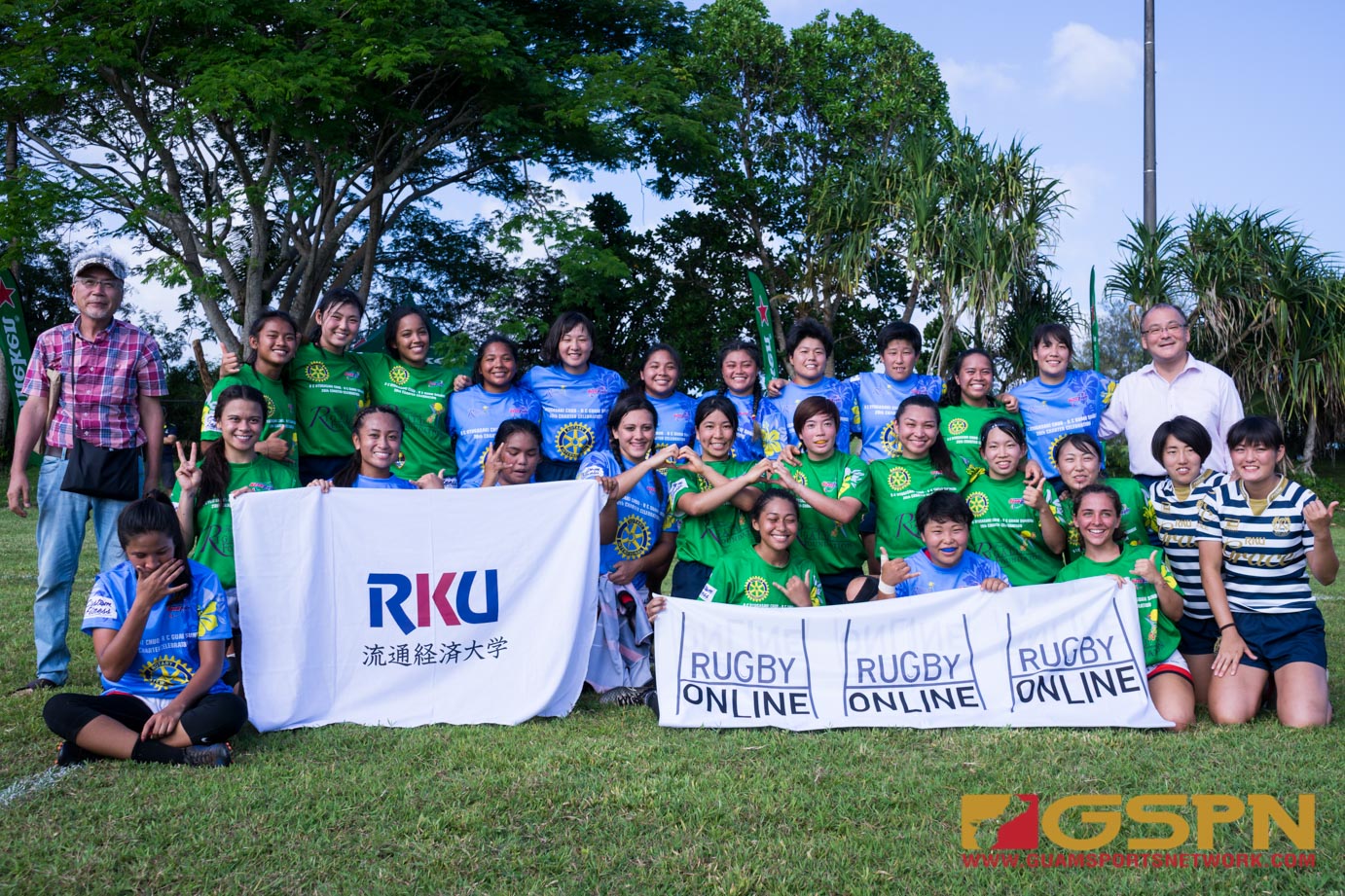 By Nick Akimoto
Four teams hit Wettengel field on Saturday to participate in the first Sunrise 7's Friendship Rugby Tourney, held by the Guam Rotary Club and the Guam Rugby Football Union. The Japanese team, RKU Grace, traveled to compete against the island's rugby teams. The day's games culminated in a final friendship game that combined both the Japanese players and the local players onto two separate teams.
Friendship Match between Japanese and Local Players
In the last match of the day, the four teams were split and mixed into two teams, Blue and Green, and competed against each other in a exhibition match. In tightly contested match, the two teams traded blows in the first half, but the Green team managed to get one last try in before time expired.
They would continue their momentum after the half as they would score another try early, but the Blue team answered back with two tries of their own as RKU's Ayano Yamamoto would assist and score to put her team back into the lead. The Blue team would win out by conversions as they would beat their counterparts 19 to 15.
For the Love of the Game
The president of the Guam Rugby Football Union, Stephen Grantham, was happy to see the competitive and friendly nature of the games.
"I was glad to see that the Guam teams, as well as the visiting Japanese team, both had fun. We hope to invite the team back and keep the relationship going." Grantham commented.
RKU's Ayano Yamamoto was the tourney's leading try scorer with 11 tries throughout the regular matches.
Match Results:
Haagan v Barbarians: 5 – 12
GWTS v RKU Grace: 14 – 10
Haagan v RKU Grace: 0 – 57
GWTS v Barbarians: 21 – 0
RKU Grace v Barbarians: 35 – 0
Blue v Green (Friendship match): 19 – 15