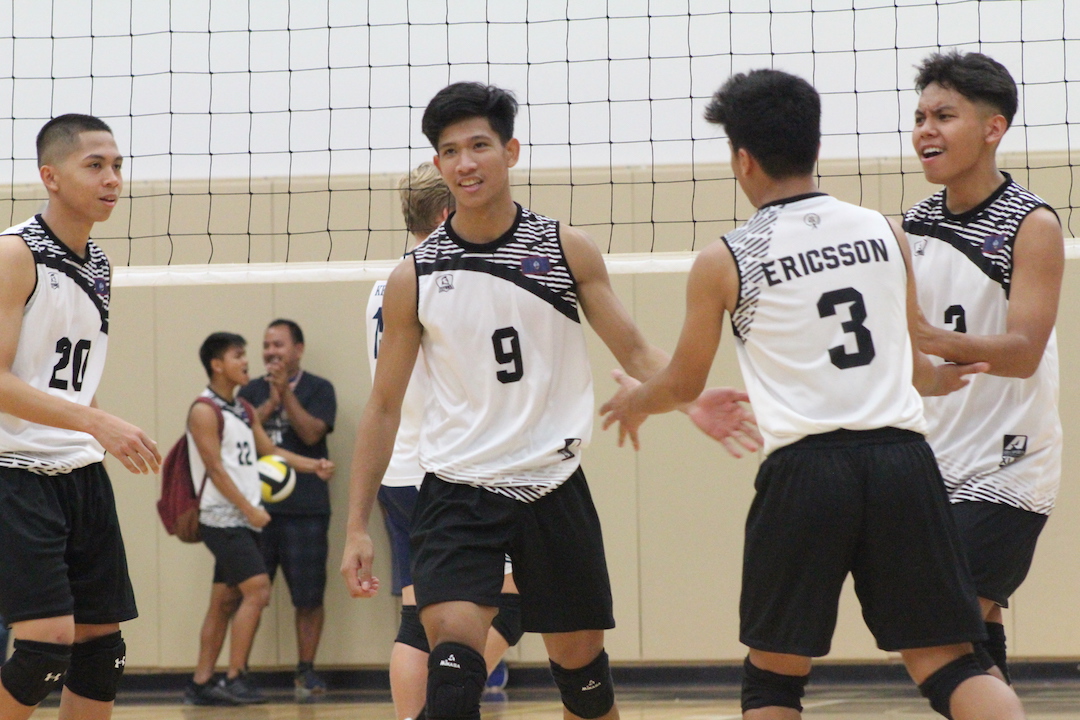 By Robert Balajadia
The Tiyan Titans are headed back to the IIAAG Boys Volleyball Finals after rallying to defeat the Harvest Eagles in five wild sets 25-27, 25-17, 20-25, 25-23, 15-9 in the Titan gym Thursday evening. Despite falling two sets to one, the Titan's confidence never wavered.
"We never had any doubt," said Titans head coach Rod Pama. "Coaches can say so much when we're training the kids to be successful, but it comes down the hard work they put in. I want them to be satisfied when they walk on the court, win or lose. I want them to put their best effort in, and they did that today against an incredible Harvest team."
In true MVP fashion, Titan Jude Cruz led his team with 14 kills, registering most of his work in the 4th and 5th sets when his team's back was against the wall.
"I had to be confident and have the right mindset no matter what. I just had to do my part and stay focused. I'm not the only one out there and if we're not playing as a team then I can't play my game. It's a total team effort," said Cruz on his performance.
The Tiyan fan base was off their feet in the final set as the home team secured an 8-3 lead before the 5th set court change. The Eagles fought their way back to get within 8-6 with kills from Mason Caldwell and James Jeong to quiet down the crowd.
Two straight unforced Eagle errors put them in a 10-6 hole before Titan Neil Ericsson scored two for Tiyan off a block and kill, putting the home team up 12-6 with all the momentum. Up 14-9, the Titans defense set up the final shot as Jericho Snaer put the final touches on a kill for the 15-9 match point.
"We had the right mindset and we kept our composure," said Snaer on the frantic final innings. "We got down at times, but we always played one point at a time."
Coach Pama wasn't happy with his teams performance against the Geckos Tuesday where the Titans were also pushed to five sets. With just a day to get his team ready for Harvest, Pama lit a fire under his squad. And with just a little over a day to prepare for the Finals against FD, the Titans are proven battle tested.
"We've been working on this since last season. I asked them where they wanted to go after that Championship Game and they started believing in themselves and their work ethic. They are always finding ways to work harder. We weren't ready for the Friar firepower when we met them in the regular season. It was a blessing in disguise that we worked so hard these past playoff games to prepare us for what's to come against FD," said Pama.
Fresh off of winning the Co-MVP, Cruz said he felt no pressure to prove his title with his sights set on bigger accolades.
"It was something I really wanted when I was a freshman, but now that I have it I see that it's just a 'title'. No one's going to remember the name of the MVP, they're just going to remember which team won the Championship," said Cruz.
Gameflow 
Tiyan's offense came out firing in the 1st with six of their eight points coming off kills. Cruz and Padigos had a pair each as they managed to take a 8-4 lead early. Caldwell started to generate his own heat after notching his third kill to get his team back with 9-7. Caldwell gave the Eagles their first lead of the set off a block 15-14, and both teams would battle back and forth with the lead not stretching further than two points for the set's remainder.
Cruz and Clayton Mitchell would then trade blows with the score tied at 25. An unforced error from Tiyan followed by an out of bounds hit by Cruz put the Eagles ahead one set to none.
The second set belonged to Padigos and Santos as the pair combined for all six of the Titan's first points of the set, controlling a 6-3 lead.  Padigos would send the crowd into a frenzy after he attacked a free ball for a big kill to go up 20-13. Snaer would give close out the Titans final points as they evened the game one set each 25-17.
Caldwell took over in the 3rd set by unloading three straight Eagle kills for a 4-1 early lead. Cruz provided a jump start to the Tiyan attack with two kills in a 4-0 run to knot the game at 11. Caldwell registered his sixth kill of the set to go up 16-14, sparking a 5-0 run to take a 20-14 advantage. A short rally from the Titans was thwarted by Caldwell as the tennis star closed out the 3rd set with a vicious kill to the Tiyan back line 25-20.
Cruz started to get rolling in the 4th, getting three kills in short spurts for an 11-9 lead. The Eagle's responded to the challenge as Mitchell and Jacob Oshiro would get Harvest back within striking distance down 14-13. Kills from Padigos and Cruz late in the set put Tiyan ahead 20-15. Harvest would chip away at the lead with Mitchell and Caldwell heavily involved in a 5-1 run that kept the score close 23-21.
Caldwell would misfire on a game-tying kill, ending the 4th set 25-23.
Cruz caught fire in the 5th with three kills and a block right out the gates for a 6-3 lead. The Eagles would battle back after the court change to get as close as 8-6, but clutch plays from Ericsson and Snaer would lift the Titans into Saturday's Championship game.
Friars defeat Royals
The FD Friars locked down the other spot in the volleyball finals after sweeping the ND Royals in straight sets. Led by Nathaniel Kyle Gaitan and De'Aundre Cruz against ND, the #1 seeded Friars are hoping to bring in the schools eighth school title this year. Co-MVP Logan Pangelinan and fellow Co-MVP Jude Cruz will meet for the first time since winning the award.
PHOTO GALLERY BROUGHT TO YOU BY: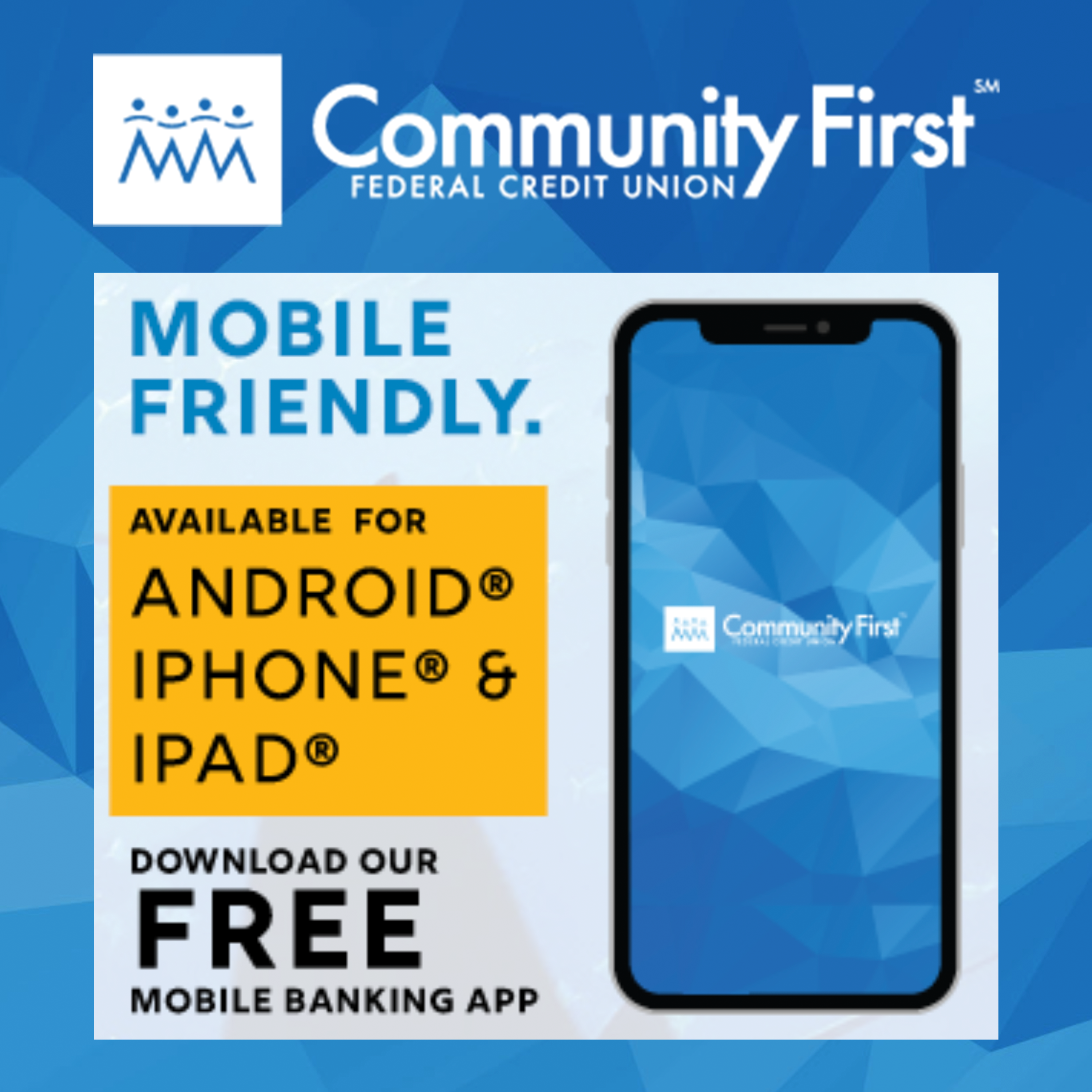 GPS Sports Calendar
SU

MO

TU

WE

TH

FR

SA
26

27

28

29

30

31

1
Events for December
31st
No Events
2

3

4

5

6

7

8
Events for January
1st
No Events
Events for January
2nd
No Events
Events for January
3rd
No Events
Events for January
4th
No Events
Events for January
5th
No Events
Events for January
6th
No Events
Events for January
7th
No Events
9

10

11

12

13

14

15
Events for January
8th
No Events
Events for January
9th
No Events
Events for January
10th
No Events
Events for January
11th
No Events
Events for January
12th
No Events
Events for January
13th
No Events
Events for January
14th
No Events
16

17

18

19

20

21

22
Events for January
15th
No Events
Events for January
16th
No Events
Events for January
17th
No Events
Events for January
18th
No Events
Events for January
19th
No Events
Events for January
20th
No Events
Events for January
21st
No Events
23

24

25

26

27

28

29
Events for January
22nd
No Events
Events for January
23rd
No Events
Events for January
24th
No Events
Events for January
25th
No Events
Events for January
26th
No Events
Events for January
27th
No Events
Events for January
28th
No Events
30

31

1

2

3

4

5
Events for January
29th
No Events
Events for January
30th
No Events
National Guard Athletes
National Weightlifter Jacinta Sumagaysay
Sergeant Jacinta Sumagasay has had all kinds of weight on her shoulders and the Guam Army National Guard has been there through every step. The Guard has given Sumagaysay plenty of opportunities in life while also allowing her to do what she does best – lifting her way to Guam's best in her weight class of 59kg.
COMING SOON …
3rd Quarter Sports
ISA/IIAAG Boys & Girls Basketball
ISA Boys Soccer
ISA Boys/Girls Tennis
ISA Wrestling
ISA Paddling
ISA Girls Softball
QUICK HITS
5-year-old Guam Sports Network boss Ezra Lujan presents Mangilao Mayor Allan Ungacta with a Free Library made by Team GSPN.
It includes kids books, supplies and backpacks in hopes of promoting children's reading in Mangilao.
——————————————–
In GRC's first race of the year, Derek Mandell and Sharon Hawley were the first male and female finishers of the Cross Island 10-mile run Saturday morning.