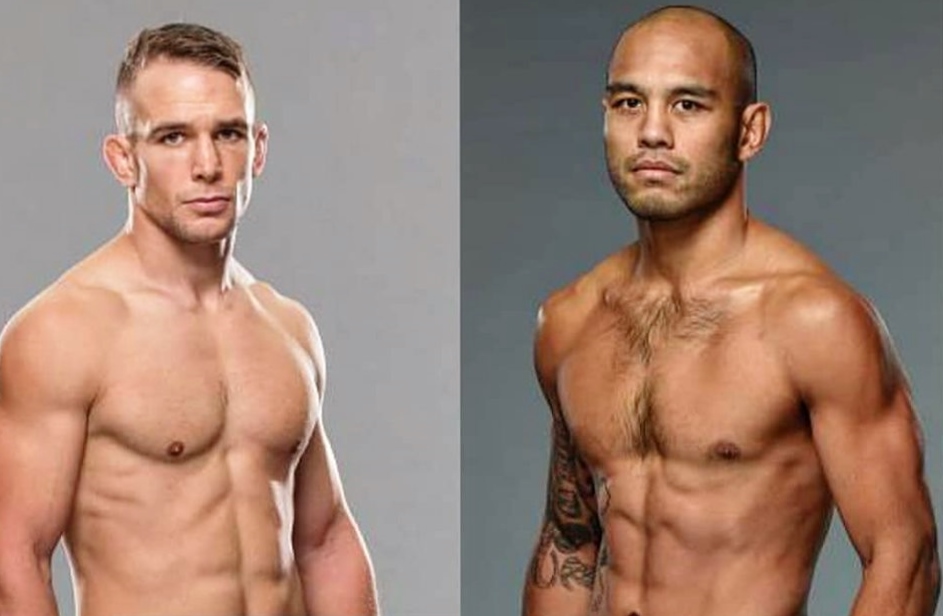 Frank 'The Crank' Camacho announced today that he will be taking on German lightweight Nick Hein on June 1st in Stockholm, Sweden.
Camacho's last fight was a 2nd round KO loss in September to Geoff Neal in Dallas. He is 1-3 in the UFC but the promotion liked him enough to sign him to another contract, this time at lightweight.
He steps in as an injury replacement to take on Hein (14-4) who is coming off two straight losses as well. He is 4-3 in the UFC. Hein was supposed to fight Jon Tuck in 2016 but both fighters were injured, resulting in a cancellation. The German did beat Drew Dober in his UFC debut in 2014. Dober is known to beat both Camacho and Tuck in the Octagon.
Camacho has been in California the last few weeks in training camp preparing for his latest UFC battle.

QUICK HITS
The Okkodo Bulldogs secured third place at the Far East Division I Girls' Basketball Tournament in Camp Humphreys, South Korea. Jasmine Samson and Haley Cabrera were named All-Tournament selections in recognition of their hard work on the court. Vaysia Blas won the 3-point shooting contest. The Bulldogs played nine games in three days with a squad of eight:
Erin Moldez
Jasmine Samson
Haley Cabrera
Sharm Tauiwei
Hanna Meinik
Jordyn Zacarias
Jordin Hernandez
Vaysia Blas