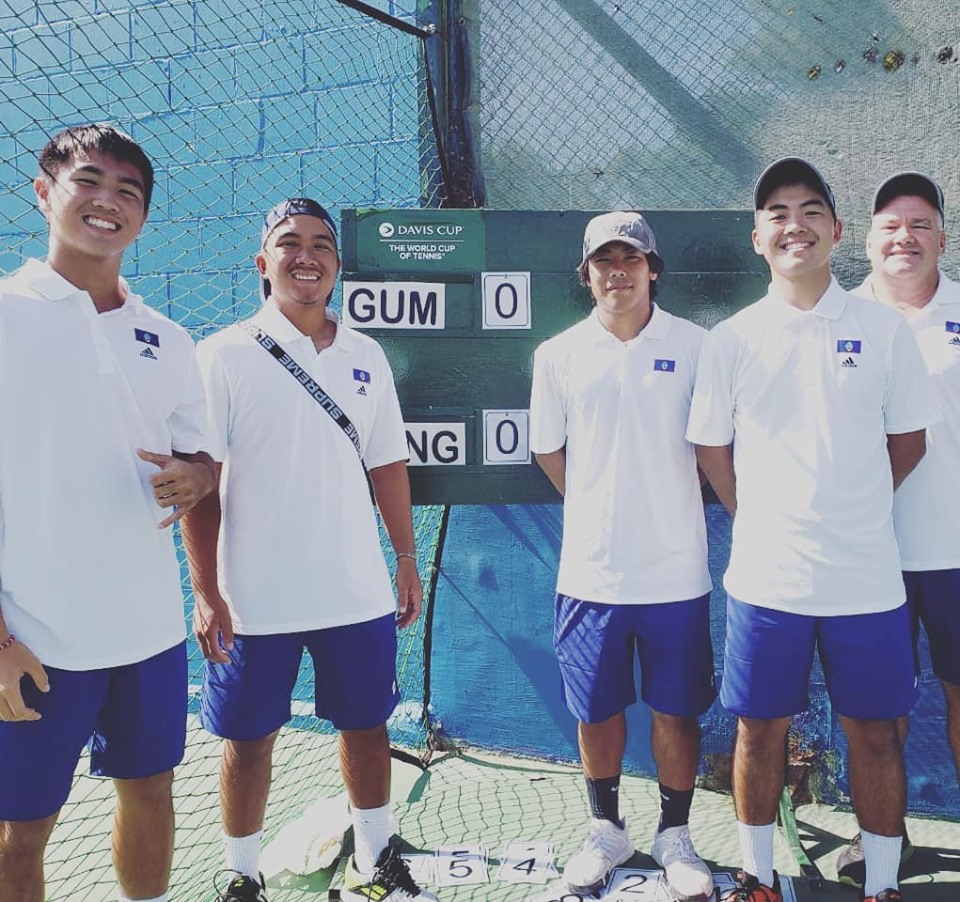 The team of Camden Camacho, Joshua Cepeda, Chris Cajigan, Derek Okuhama and team captain Torgun Smith are in Amman, Jordan this week playing in the Davis Cup Asia/Oceania Group VI tournament.
Pitted against Mangolia, Turkmenistan and Jordan in Pool C, Guam got off to a good start as Camacho won his two matches to beat Mangolia 2-1 in the first pool match. Cajigan dropped his lone match against Mangolia.
Camacho picked up his singles win 6-4, 7-6 before Cajigan dropped his match 6-2, 6-3. The doubles team of Camacho and Okuhama took the tiebreaker 7-5, 6-3.
They play Turkmenistan today and Jordan tomorrow to wrap up pool play.
UPDATE
Guam gets swept by Turkmenistan 3-0.
Camacho lost 6-2, 6-1
Cajigan lost 6-0, 6-0
Cepeda/Okuhama lost 7-6, 6-0