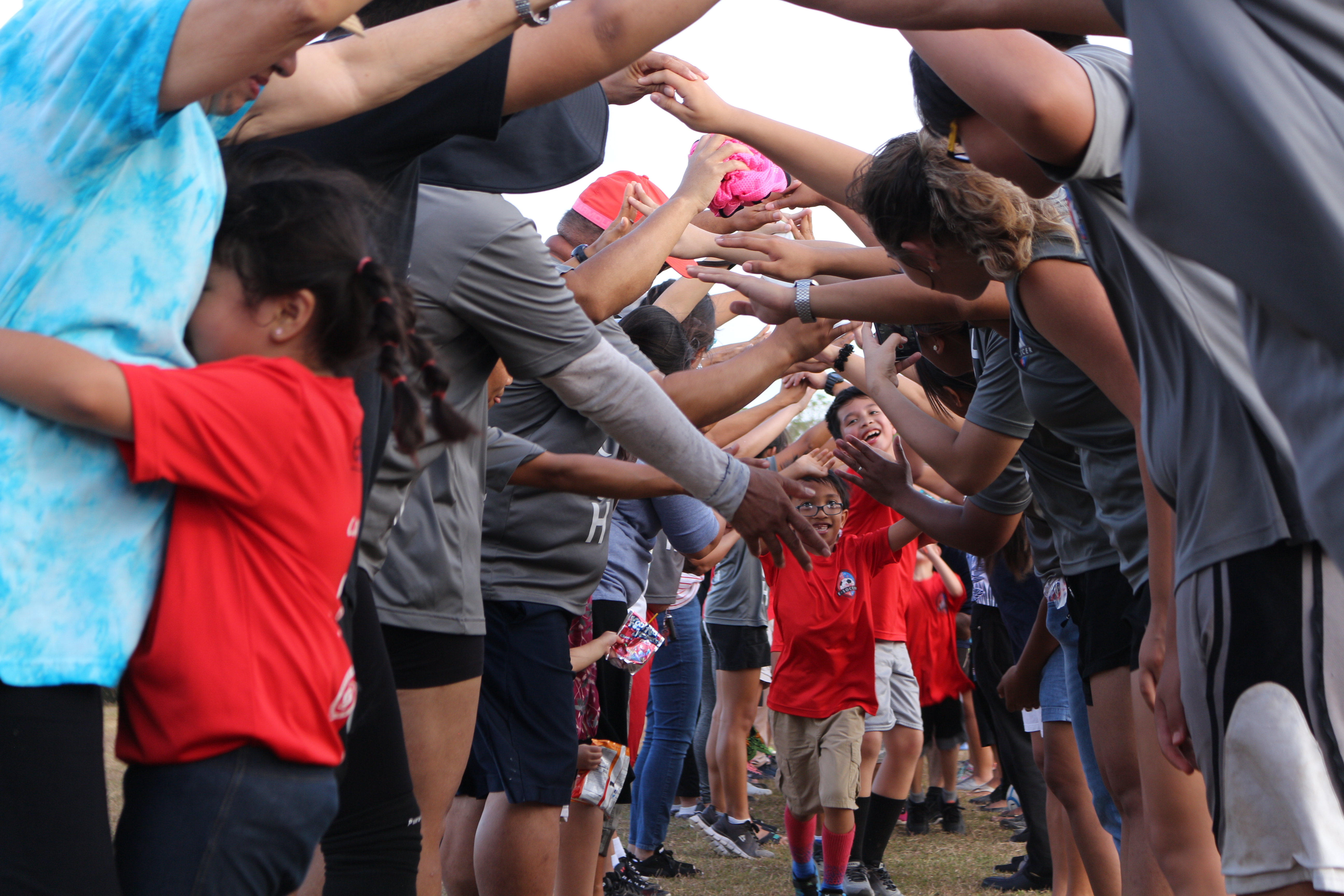 E-Soccer Press Release
Dededo Sports Complex soccer field in Harmon – The season 4 finale of E-soccer Guam was a huge celebration with players, families, coaches and junior coaches. Over seventy "typical" and special needs players, ages 4 to 18 years, marked the successful end of 8 weeks playing "one-team" soccer where every player counts and everyone belongs.  Ten teams totaling over seventy players, along with over thirty coaches and junior coaches, played one last game and festivities continued with players running through a tunnel of cheering friends and family and enjoying a final team huddle, player medals, and post-game refreshments and fun.
Program leaders Brian McMillan and Rhodora Silvestre McMillan, head coach Rod Hidalgo, teaching specialist Elmie Manley, as well as coaches, junior coaches, parents and players are available for interview by calling Brian McMillan.  E-Soccer's Spring 2019 season is made possible by generous donations from these community-minded sponsors:  Coast 360, C2 Social, Cost U Less, DcSigns, Department of Parks & Recreation, One-Stop Auto Care & Tire Outlet and Wendy's. E-Soccer Guam is a ministry of the Guam Christian Church.
For the past eight (8) weeks, E-Soccer teams have met every Saturday to play a rare kind of soccer: where kids of all abilities and disabilities play together in a supportive environment that invites everyone to experience self-worth and friendship.  This inclusive sports philosophy is making an impact on, and filling a real need for, special needs and typical families on Guam.
PHOTO GALLERY BROUGHT TO YOU BY: