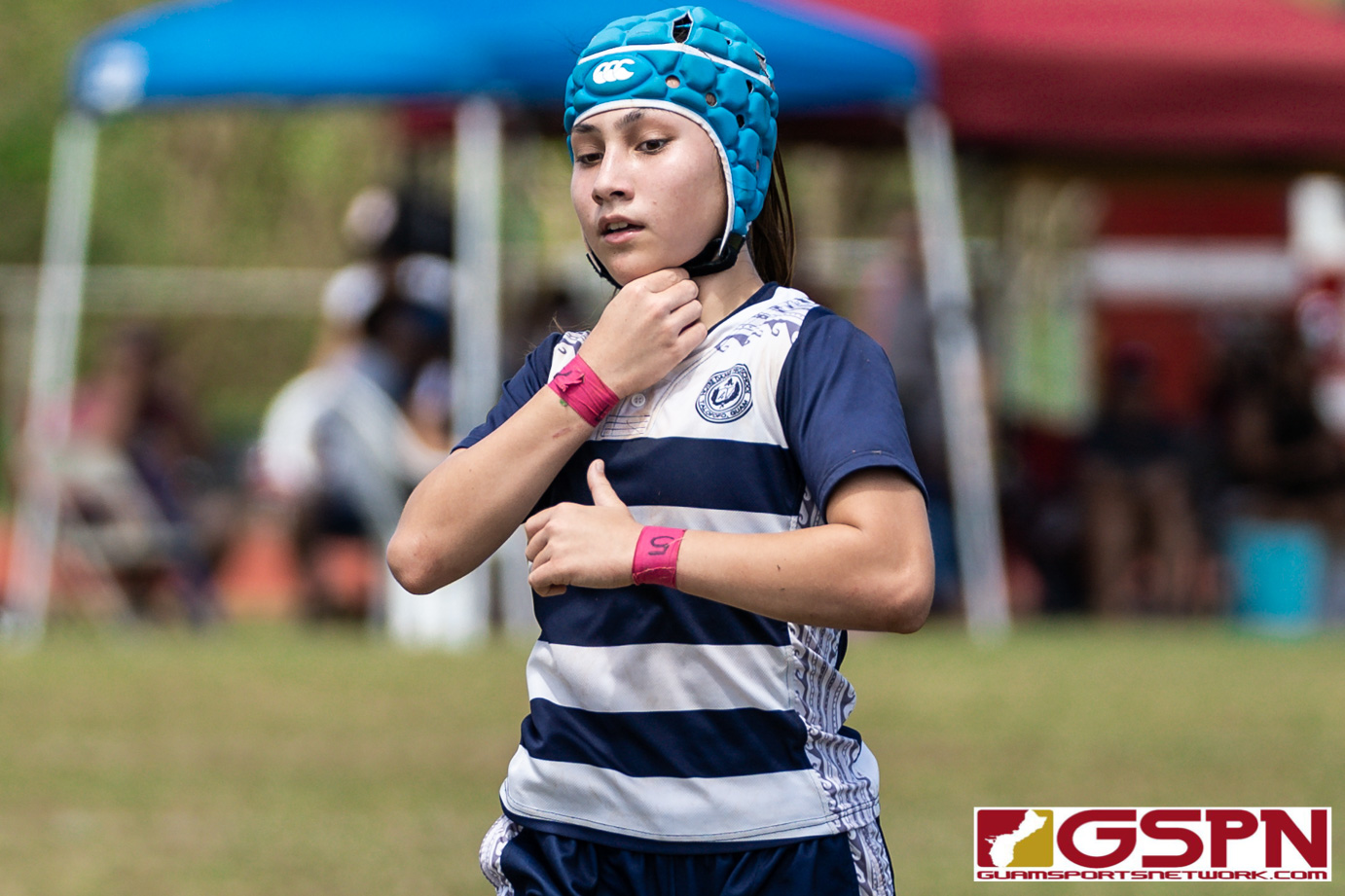 By Robert Balajadia
It's still hard to believe that a former Fusion Dance Center/Skip dancer is the most gritty and hard-nosed member of the 2019 championship winning Notre Dame Royals rugby team. From finesse to furry and trading in dancing shoes for cleats and a light-blue scrum cap, ND Royals junior Faith 'Twinkle' Moylan has become quite the star in the ever competitive high school girls scene.
Her coach Conrad Kerber calls her the team's glue, her parents Brian and Tricia Moylan think she's psycho for playing the sport and her teammates look up to her as a leader on the field. What lit the rugby fire under the former dancer? It at all started with a hit. Faith received her first tackle as a freshman which inspired her to retaliate with her first hit, igniting a dormant passion for physicality.
"After that, I fell in love," laughed Faith on her first day of practice in tackle rugby.
Moylan had been playing rugby for the Academy Cougars her freshman and sophomore years before making the switch to ND her junior year, her mom's Alma Mater.
Small in stature, Moylan had her fair share of punishment as her teammates would often see her on the ground more than on her feet. Not many could fathom her ability to bounce back and keep going, something they wouldn't expect from such a nimble dancer.
"No one could believe it. I would get hit, roll and then flip right back up. People would say it looked like I was dancing on the field," said Moylan.
Faith's time in the studio dancing has provided her with skills she currently uses in rugby, crediting her dancing background in her ability to fly all around the field.
"Having my body move and twist around in different positions, dancing has really helped with my flexibility. Dancing is also really competitive so that also helped with my drive," added Faith.
She's been dancing since five years old with Fusion Dance Center and most recently with SKIP. Faith has taken a year off from dancing, but she hasn't ruled out returning to teach.
If you're looking for her on the field, you can't miss her. Faith sports a light-blue scrum cap and is almost always where ever the ball is.
A star is born
The nickname "Twinkle" came from Faith's grandmother, who saw a twinkle in her eye since being born two months prematurely. Moylan has embraced the nickname throughout her days and it's become a household name for fans whenever they cheer her on during her games.
"When I hear 'Twinkle' I just imagine seeing bright lights and also seeing everyone who's been supporting me there. That forces me to give my all and giving it my all is my way of thanking them for being there for me," said Faith.
Faith's father Brian gave her the on-field nickname 'linebacker' in reference to football so it's easy to see why Faith is accustomed to putting people on their bottoms, even if she sports a small, seemingly harmless, frame.
"My dad is always yelling on the sideline 'linebacker, you've gotta hit!', and he wakes me up when I need it. I need to get hit or deal a hit to really get in the game," said Faith.
And like a perfect storm, Faith's parents provide just the right kinds of contradictions to keep her in her element.
"My mom still has that 'motherly instinct' and always yells at me to be careful, but my dad is a little crazy like me," laughed Faith. "But they come together and I feed off of them because they both encourage me to do what I love and love what I do."
The glue
Faith is the teams newest edition but her importance to what the Royals have been able to accomplish can't be downplayed. Coach Kerber saw from the first months of practice how much potential the scrum half Moylan had, captivating the team right from the go.
"Everything kind of originates from the scrum half, especially in seven's rugby. Faith seems to make the right decisions whether to make the right pass, run straight or weak side pass. She's a person who can control the midfield and the real pace of the game and everyone feeds off of her. What we see is someone on our team like Hana [Takano] score all these tries but what we don't catch is how that ball gets to her, and that's Faith for you," said Kerber.
Moylan also has the rare ability to be fueled almost entirely on self-motivation. She wraps her wrists up before each game writing goals of what she wants to accomplish that day and motivational phrases, like 'brawl out' or a number of how many tries she wants to score, and she holds herself accountable when things aren't working out as planned.
"It's sometimes difficult to step up as a team leader as the new player, but once you realize that this team is a school within itself and everyone has had the chance to step up and show what kind of player they're going to be this season, Faith has definitely assumed that role. When the team sees just how motivated she is, they too get inspired and rally behind her," said Kerber.
Faith's 2019 wrapped up as a rugby champion for the first time with a whole heap of seasonal awards to boot.
All-Island 1st Team Half Back
Top Try Scorer
Guam Referee Society's "Game-Breaker"
One of four Players of the Year
A brighter future
Along with being a rugby star, Moylan is also excelling in the classroom being within the top three of her class academically. With her grades and game on point, Faith appears to be following the footsteps of her former teammate Alejandra Ada, who was recently named the 2018 GSPN Athlete of the Year after winning a title with Dartmouth, a Division I school. Ale has played a big part in Faith's growth as a player and might have also paved the way for Moylan's collegiate rugby dreams.
"I'm going to the same camps that Ale attended over summer and I'm working really hard to try and get a scholarship. I'm still in contact with Ale and all my coaches so we're going to be working to get all the film together, put in off-season work, so when my senior season comes I'll be ready," said Faith.
Kerber was instrumental in grooming Ale as a rugby player from the minute she picked up a ball which puts Moylan in a great position given her aspirations.
"Faith is motivated to do it herself and she's excited for all the potential camps coming up. What I like about it now is that I get to take part in helping her in her later stages and she's one of my main focuses to help her go the distance, just like Ale did."
Faith's rugby journey reached new heights in just her junior year which leaves a highly anticipated senior campaign next year. If her 2019 season was just the preview of what's to come, then expect this star to twinkle brighter than the rest in 2020.
PHOTO GALLERY BROUGHT TO YOU BY: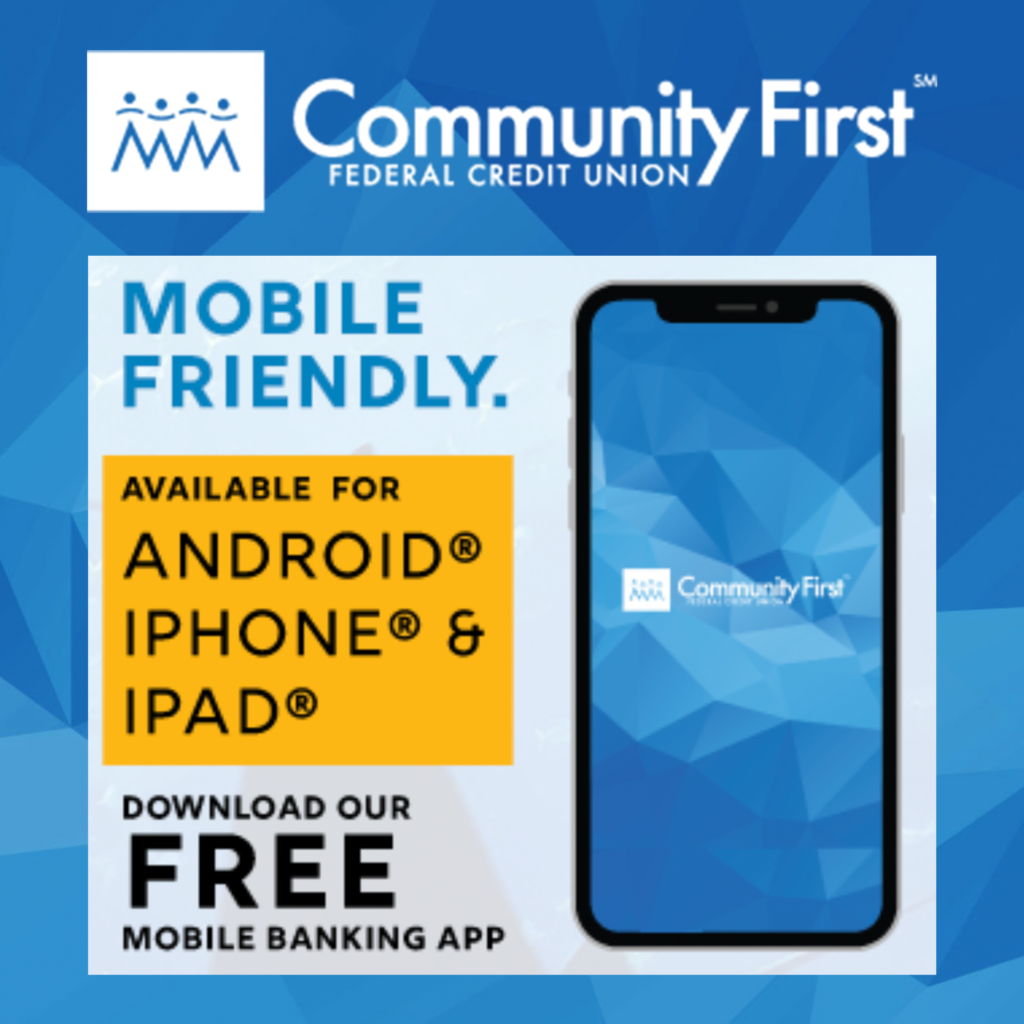 GPS Sports Calendar
SU

MO

TU

WE

TH

FR

SA
Events for October
1st
Events for October
2nd
No Events
Events for October
3rd
Events for October
4th
07:00 PM - 09:00 PM
Events for October
5th
06:00 AM - 08:00 AM
Chamorro Village
09:00 AM - 05:00 PM
07:00 PM - 10:00 PM
Guam High
Events for October
6th
09:00 AM - 05:00 PM
Events for October
7th
No Events
Events for October
8th
No Events
Events for October
9th
No Events
Events for October
10th
Events for October
11th
Events for October
12th
10:00 AM - 04:00 PM
Various
Guam High
Events for October
13th
07:00 AM - 09:00 AM
Ypao Beach
10:00 AM - 04:00 PM
Various
Events for October
14th
No Events
Events for October
15th
Events for October
16th
01:00 AM - 03:00 AM
Events for October
17th
No Events
Events for October
18th
10:00 AM - 06:00 PM
Andersen AFB
07:00 PM - 10:00 PM
GW Field
Events for October
19th
GW Field
07:00 PM - 11:00 PM
Leo Palace
Events for October
20th
No Events
Events for October
21st
No Events
Events for October
22nd
Events for October
23rd
No Events
Events for October
24th
No Events
Events for October
25th
Events for October
26th
07:00 PM - 09:00 PM
Yigo Fire Station
27

28

29

30

31

1

2
Events for October
27th
No Events
Events for October
28th
No Events
Events for October
29th
No Events
Events for October
30th
No Events
Events for October
31st
No Events
Foody's 5 Fun Facts
Bodybuilder Bikini Champion Jeralyn Mesa
DID U KNOW?
Former FD Friar running back De'Aundre Cruz is playing a new role in his first year of college football for the Southwestern Jaguars at Linebacker.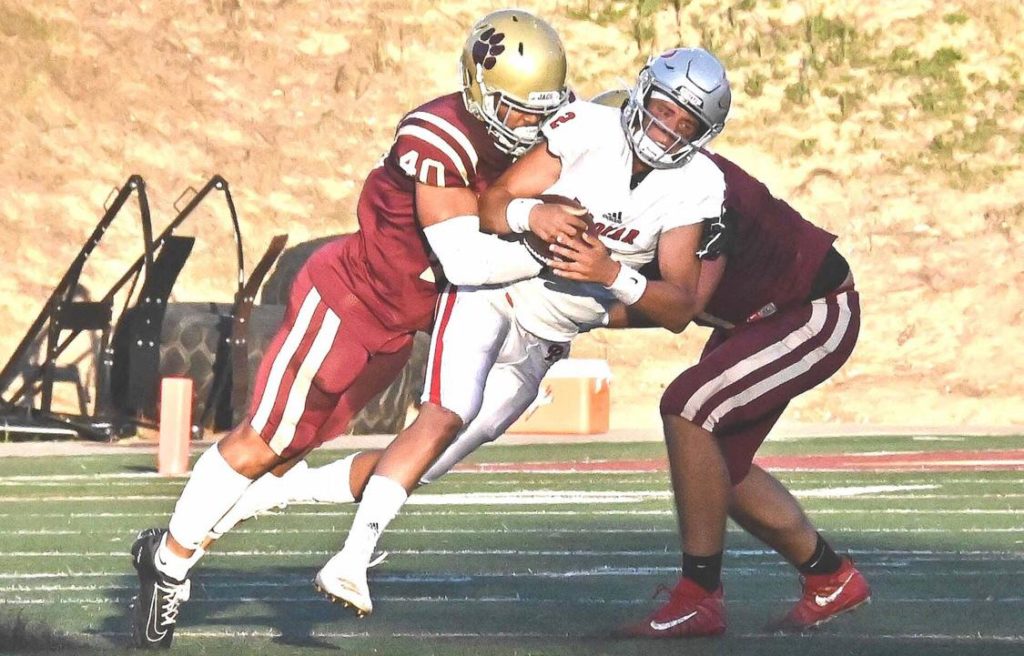 COMING SOON …
– FIFA: Guam vs. Syria Oct. 15
– High school playoffs
– High School Football All-Star Draft
– NFL Week 7:  Steelers bye
QUICK HITS
Wayne Blas runs a new PR in the Army 10-Miler in Washington D.C. in a time of 54:07.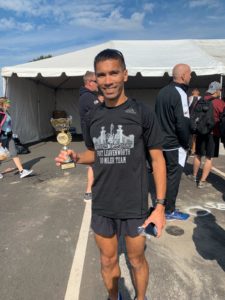 —————————————————-
Miyuu Yamamoto drops a tough 2nd round TKO bout in Rizin 19.