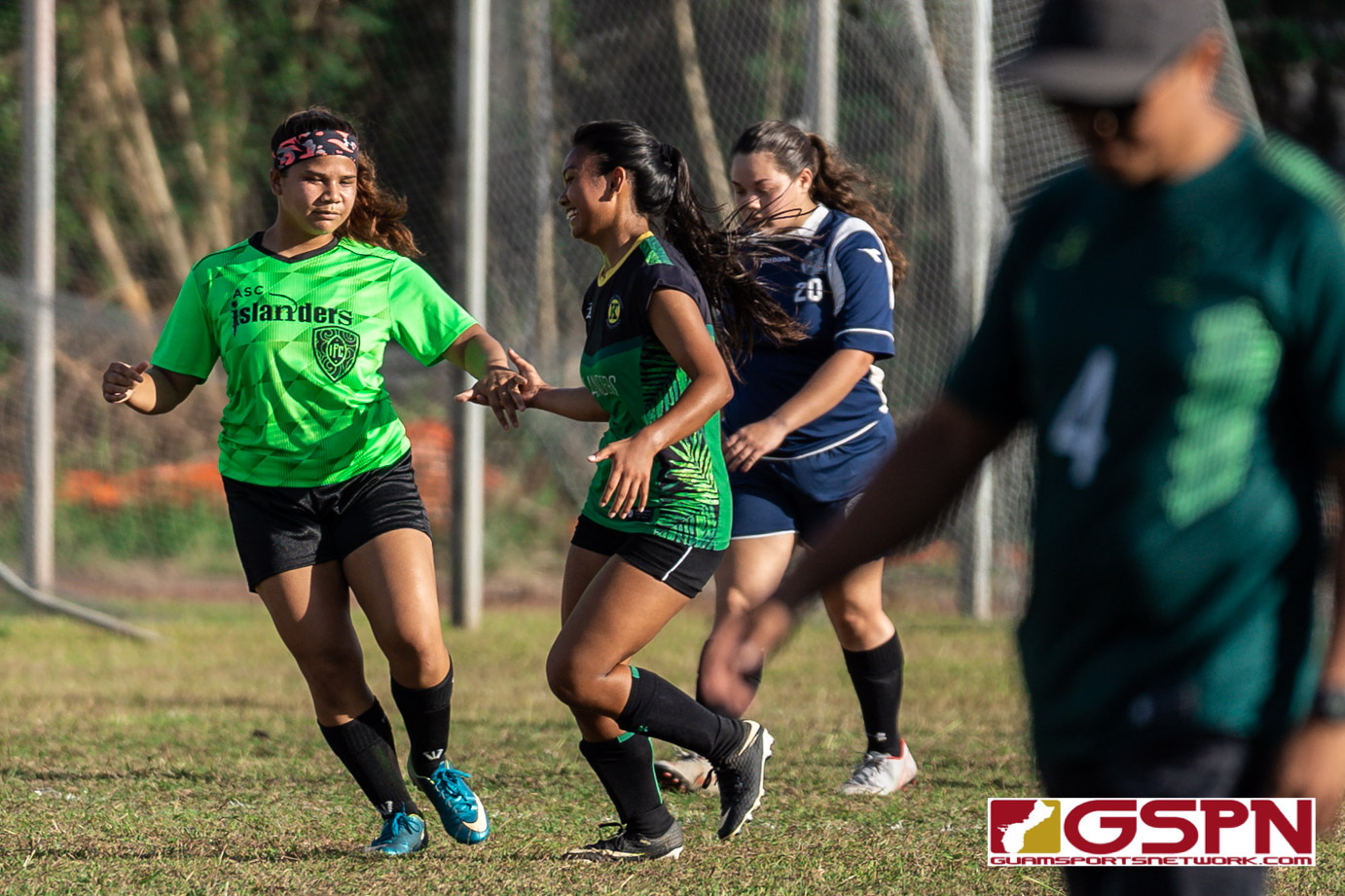 By Robert Balajadia
The JFK Islanders girls soccer team shook off a tough 17 minutes of soccer as they stared down a 1-0 deficit in their first game of the season against the home team Southern Dolphins. It took persistence, but a string of goals to close the first half opened the flood gates as they scored seven unanswered goals to secure a 7-2 kick-off victory.
Dolphin Isabella San Nicolas netted the first goal of the game in just the 4th minute of action to put Southern up 1-0. JFK would keep up the attack before tying the contest in the 17th minute off a goal from the left side.
JFK would get a big boost from Ungacta as she gave the Islanders a clutch goal in the 34th minute to take the lead 2-1. Ungacta would score quickly in the 36th minute, followed shortly by teammate Kyoni Yamaguchi's goal in the 39th minute for a 4-1 advantage at halftime.
"We just needed to get the ball to our scorers and we did better after the slow start," said Ungacta, who also was on the receiving end of a tough fight for an airborne ball which led to a slow get up.
Yamaguchi would further the lead in the second half with a score in the 67th minute with the offense finding their footing. JFK would tack on two more goals to complete the 7-0 run before a late Dolphin goal in the 78th minute would final the score 7-2.
"We knew we still had a lot of time to play despite starting slow. Our mentality from that point on was very positive and we just kept pushing," said Yamaguchi.
The Islanders consider their 2019 unit a new squad so they didn't set lofty goals for their opening game of the season. Although, winning big and getting contributions from all over were all positive signs for the veterans Yamaguchi and Ungacta.
"We played as a new team today since we're made up mostly of underclassmen, but we showed good signs. I think the other girls gained a lot of confidence after winning big today," said Ungacta.
"We already knew that this year we were going to focus on rebuilding since we have a lot of new faces, but that's good for the future. It's going to give us a lot of time to get used to each other so that we're prepared for each game," said Yamaguchi.
The Islanders will play the Harvest Eagles this Friday and the Dolphins won't see action until next week Monday against the Okkodo Bulldogs.
PHOTO GALLERY BROUGHT TO YOU BY: