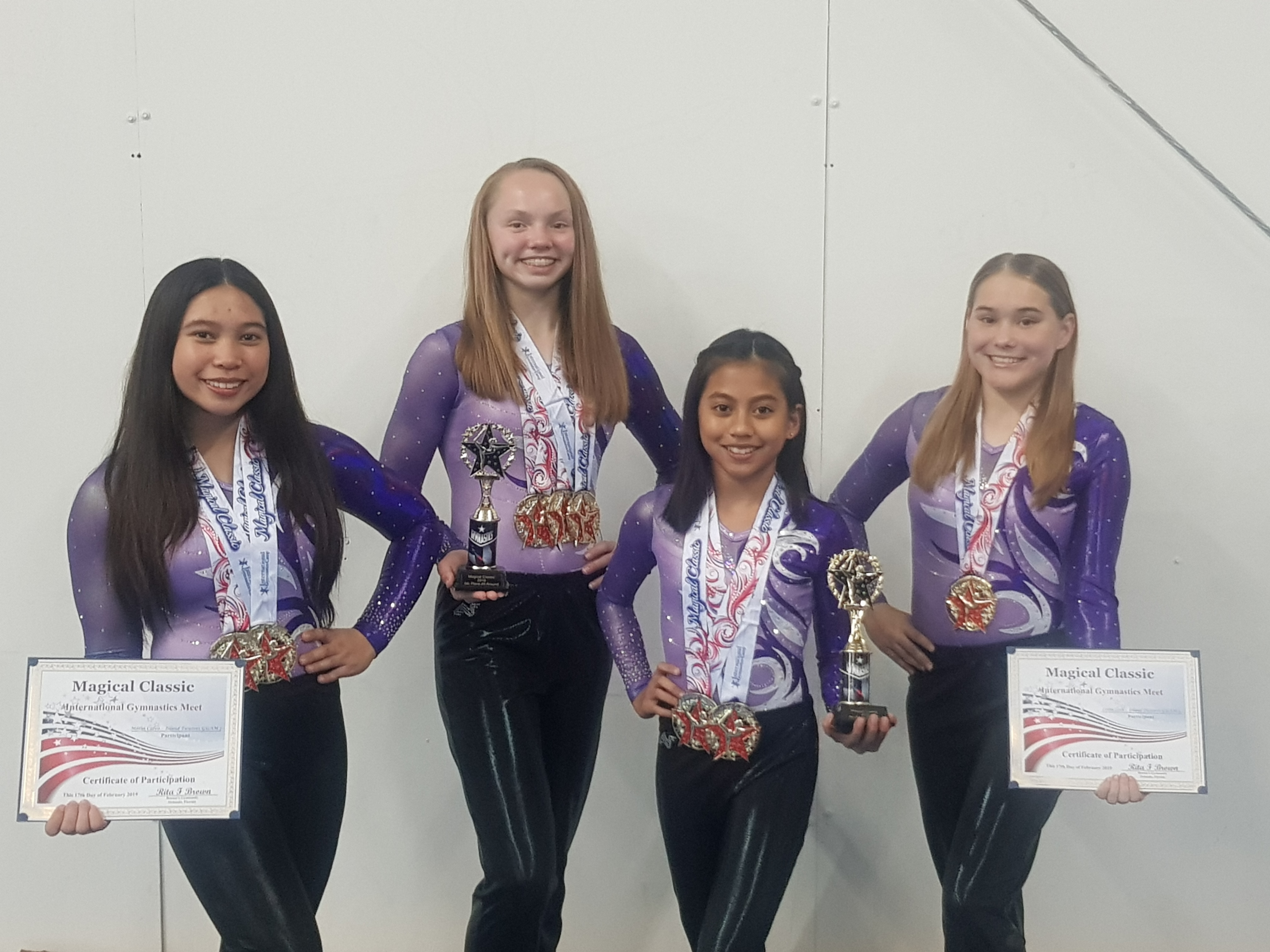 For Guam Gymnasts from the Island Twisters Gymnastics competed in the "Magical Classic Gymnastics Meet" that was held at the Orlando World Center in Orlando, Florida last month. The competition was a two day event on Saturday, Feb. 16th and Sunday, Feb. 17th, 2019.
About 2000 gymnasts participated in the competition with teams from all over the U.S. as well as foreign teams attended. Divisions were based on levels ranging from Level 1 – Level 10 and also different age groups in each level.
Guam gymnasts results:
Maria Calvo, level 7, 13 years old, placed 10th on vault, 11th on bars, 7th on beam and 11th in the All-Around.
Kate Hartley, level 5, 14 years old, placed 4th on bars, 5th on beam, 5th on floor and 5th in the All-Around.
Lorin Lesh, level 5, 15 years old, placed 16th on bar and 17th on beam.
Helena Nuqui, level 5, 11 years old, placed 11th on bars, 1st on beam, 8th on floor and 6th place in the All-Around.

Foody's 5 Fun Facts
Bodybuilder Bikini Champion Jeralyn Mesa
DID U KNOW?
Former FD Friar running back De'Aundre Cruz is playing a new role in his first year of college football for the Southwestern Jaguars at Linebacker.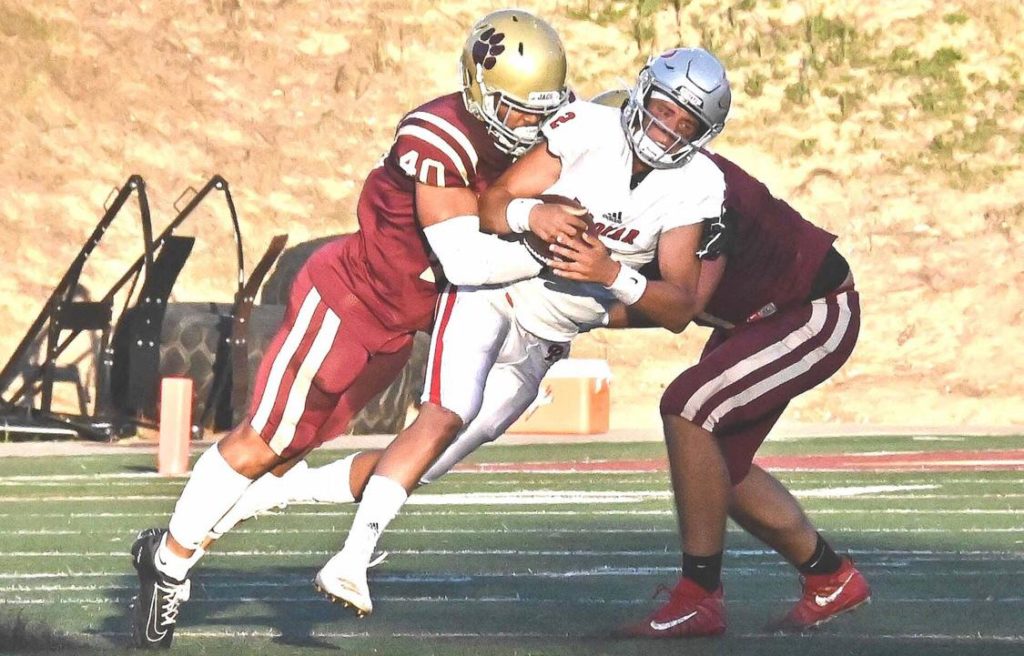 COMING SOON …
– High School Football Championship
– Frank Camacho in UFC Singapore
– Nov. 9: Triple J All-Star Football
– NFL Week 8:  Dolphins at Steelers
QUICK HITS
Kyle Aguon drops a close split decision bout for the Pancrase featherweight title in Japan.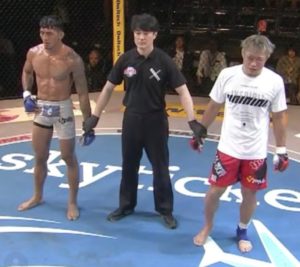 —————————————————-
Wayne Blas runs a new PR in the Army 10-Miler in Washington D.C. in a time of 54:07.