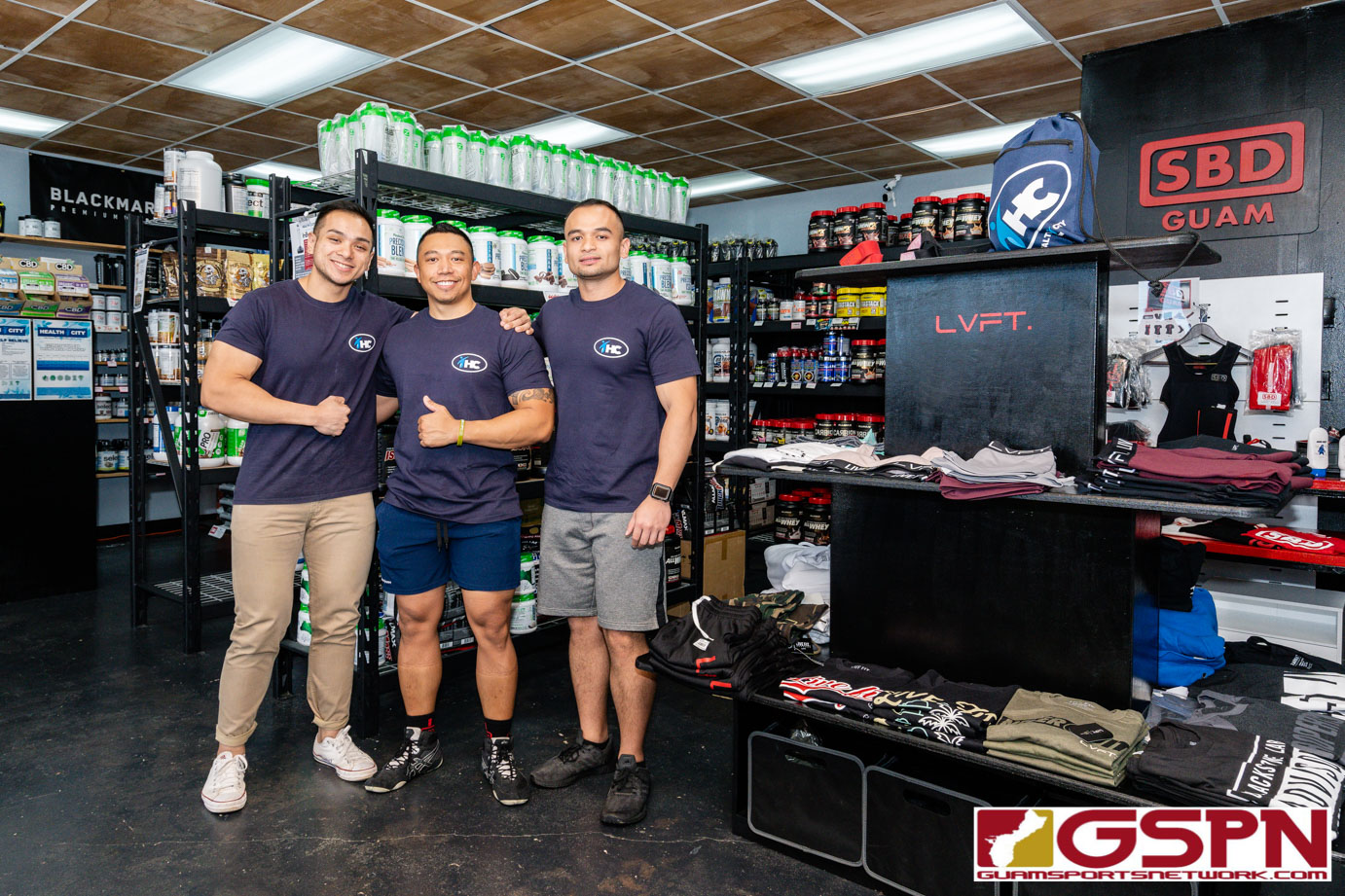 By Brandon Kinsella
It is evident that in recent years, Guam's fitness industry has grown to a great extent. As more gyms begin to open its doors to clients, and more wellness programs are being encouraged, the demand for good nutrition and ideal supplements is also increasing.
Luckily, the team over at Health City Guam in Dededo has recognized this trend and taken action. As Guam's only locally run nutrition supplement store, Health City has become a place for athletes of all backgrounds to go to, to not only purchase supplements, but also to receive advice from certified professionals on how they can reach their fitness goals.
The Health City Team
Origin Story
Healthcity was founded in February of 2018, by two owners who are not from Guam originally but have come to make Guam their home. Domer 'Gabe' Gabriel, a California native, moved to Guam on active duty orders but fell in love with the island and opted to switch from active duty to the reserves so he could stay. Joel Tudela is from Saipan, but half of his family lives here on Guam, and both places have become home to him.
From gym partners turned business partners, Domer and Tudela saw a niche in the market as Guam's only supplement stores were corporate runned.
"When I first moved to Guam, I saw a lot of potential. My first year on island, I was in a bodybuilding competition. And as expected, I was taking a lot of supplements. Personally, I wasn't a fan of the brands that were sold here, so the only option was to order online. I wondered if other people had the same issue, so I thought why not open a nutrition store that carries a wider variety of quality brands," said Domer.
Coming to that realization, Domer reached out to his gym partner, Tudela, who he knew had experience in the field of business for more than a decade. Tudela was running his own photography business at the time and was also the manager for an airline company.
"I worked my way up from entry level positions to managing and supervising roles. So, I had a lot of experience in the business industry," said Tudela.
Despite the fact that both men already had established careers, they were willing to make a big sacrifice to startup the business. They both decided to leave good paying jobs that were comfortable for them, to make an impact in the fitness community on Guam.
"We used all of our personal savings to make it happen, we didn't pull out a loan for this," said Tudela.
The fact that they used personal savings to establish the business, says a lot about their passion for what they do. But this is not the only thing that sets them apart from other corporate businesses.
The Addition of Quizon
When the business first opened, it was just the two owners running the shop. Then, a customer of theirs who was a regular for about a year expressed his interest in working with them. That customer was Gill Quizon.
"I started off as a customer. I was amazed by the products and services and for about a year I was coming in almost every day. They would have these scoop me up deals, and that kept me coming back because I was able to try new products. One day I reached out to Joel and told him my story. I used to be obese, over 300 lbs. and then I started to get involved in the fitness community, and I've come a long way since then. When I found out they were hiring, I applied immediately," said Quizon.
The owners agreed to let Quizon work for them and liked his energy and also his confidence in front of a camera. Quizon is currently their only employee and has fulfilled the role of a marketing salesperson. He makes daily videos, advertising new products on their Instagram story to give audiences an insight on the qualities of products and how it might fit in with their fitness goals.
He is expected to graduate from the University of Guam's School of Business this December and plans to continue working at Health City to continue learning from his bosses.
Inspiring Fitness Transformations
A big reason why the team is so dedicated to helping people reach their goals, is because they know how challenging the process can be. Of the Trio that run the shop, two were obese at one point of their life.
"I was obese in high school. My parents were both diabetic and I wanted to end that cycle. So, I got my first job at Gold's Gym, and that's when I got exposed to the fitness industry. From there I learned everything I could about personal training, bodybuilding, and I even got into things like Xterra sports, which is a local triathlon here on island," said Tudela.
Looking at Tudela and Quizon today, it's hard to believe that at one point in their lives, they were obese.
Certified
"What makes us different is the fact that we are certified. Prior to opening, I had my personal training certification and am also a sports nutrition specialist. So, our team is pretty knowledgeable in helping people reach their goals." – Gabe Domer
Not just Supplements
While Health City does offer a variety of supplements to their customers, they also provide other services. For example, they sell popular fitness apparel in SBD and Livefit. On top of that, their newest service which is becoming quite popular is the in-body scan.
The in-body scan gives clients an accurate representation of health, by measuring body fat, lean body mass, and total body water. Knowing these numbers is vital to helping clients reach their fitness goals.
Relationships with Their Clients
Another aspect that makes Health City unique, is the relationships that they establish with their clients. This can be seen on social media, with customers who frequently shout out their experience at the shop.
Vision
"We're here to offer variety, flexibility, and cater to our customer's needs. We understand that everyone has a different background and has different goals, but everyone starts somewhere and we're happy to be of service. Whether the goal is to lose weight, gain weight, or just track performance that is something we're open to helping customers do." – Joel Tudela.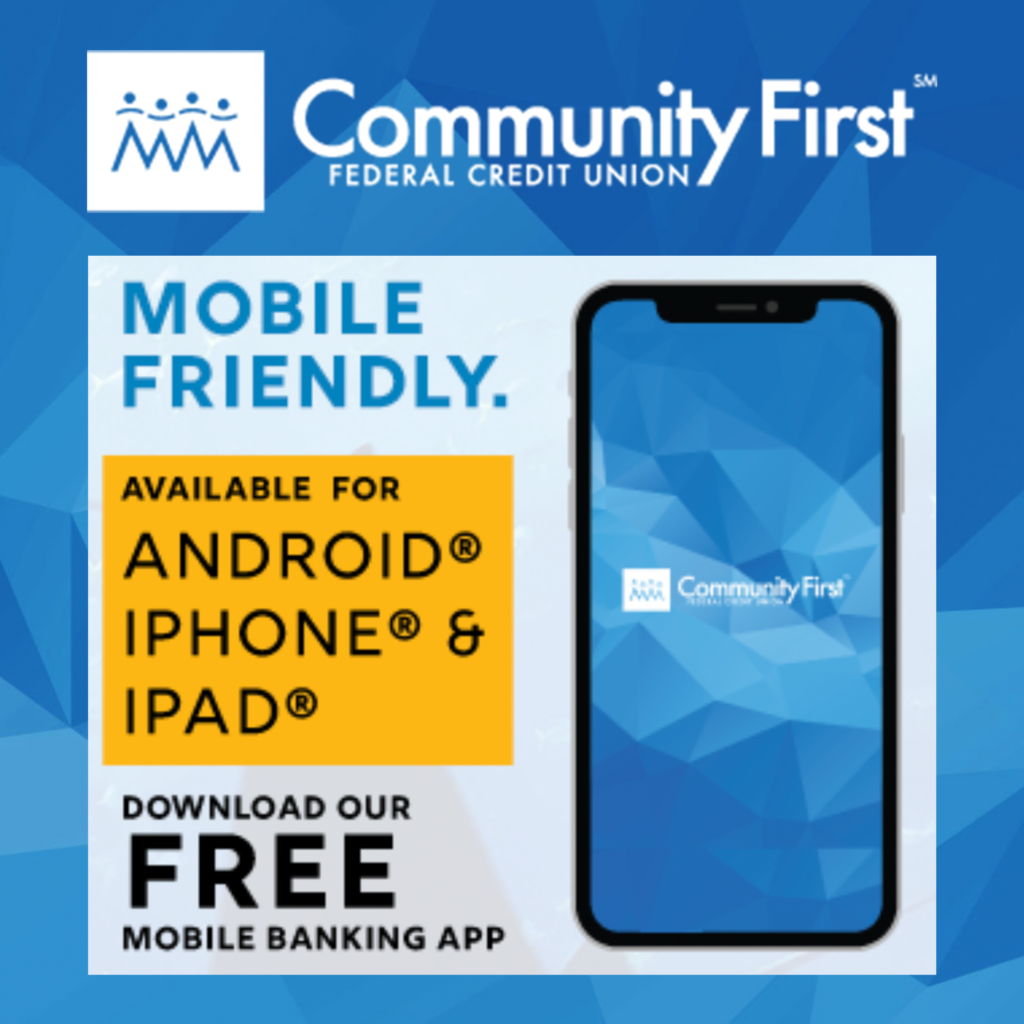 GPS Sports Calendar
SU

MO

TU

WE

TH

FR

SA
Events for October
1st
Events for October
2nd
No Events
Events for October
3rd
Events for October
4th
07:00 PM - 09:00 PM
Events for October
5th
06:00 AM - 08:00 AM
Chamorro Village
09:00 AM - 05:00 PM
07:00 PM - 10:00 PM
Guam High
Events for October
6th
09:00 AM - 05:00 PM
Events for October
7th
No Events
Events for October
8th
No Events
Events for October
9th
No Events
Events for October
10th
Events for October
11th
Events for October
12th
10:00 AM - 04:00 PM
Various
Guam High
Events for October
13th
07:00 AM - 09:00 AM
Ypao Beach
10:00 AM - 04:00 PM
Various
Events for October
14th
No Events
Events for October
15th
Events for October
16th
01:00 AM - 03:00 AM
Events for October
17th
No Events
Events for October
18th
10:00 AM - 06:00 PM
Andersen AFB
07:00 PM - 10:00 PM
GW Field
Events for October
19th
GW Field
07:00 PM - 11:00 PM
Leo Palace
Events for October
20th
No Events
Events for October
21st
No Events
Events for October
22nd
Events for October
23rd
No Events
Events for October
24th
No Events
Events for October
25th
Events for October
26th
07:00 PM - 09:00 PM
Yigo Fire Station
27

28

29

30

31

1

2
Events for October
27th
No Events
Events for October
28th
No Events
Events for October
29th
No Events
Events for October
30th
No Events
Events for October
31st
No Events
Foody's 5 Fun Facts
Bodybuilder Bikini Champion Jeralyn Mesa
DID U KNOW?
Former FD Friar running back De'Aundre Cruz is playing a new role in his first year of college football for the Southwestern Jaguars at Linebacker.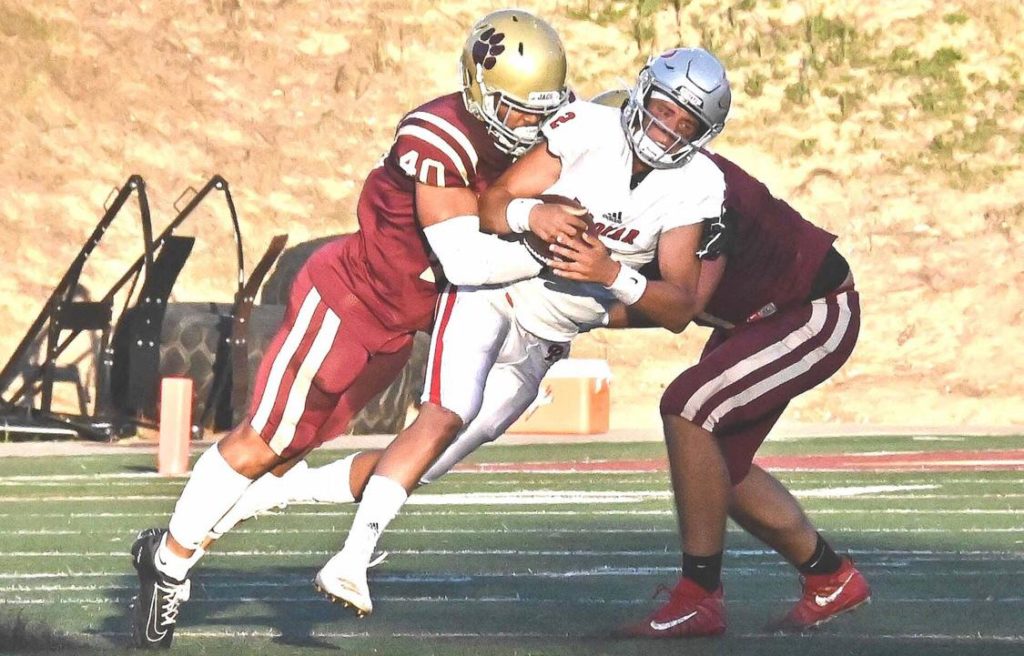 COMING SOON …
– Kyle Aguon in Pancrase title bout
– High school playoffs
– High School Football All-Star Draft
– NFL Week 7:  Steelers bye
– Frank Camacho in UFC Singapore
QUICK HITS
Wayne Blas runs a new PR in the Army 10-Miler in Washington D.C. in a time of 54:07.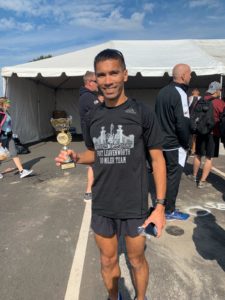 —————————————————-
Miyuu Yamamoto drops a tough 2nd round TKO bout in Rizin 19.