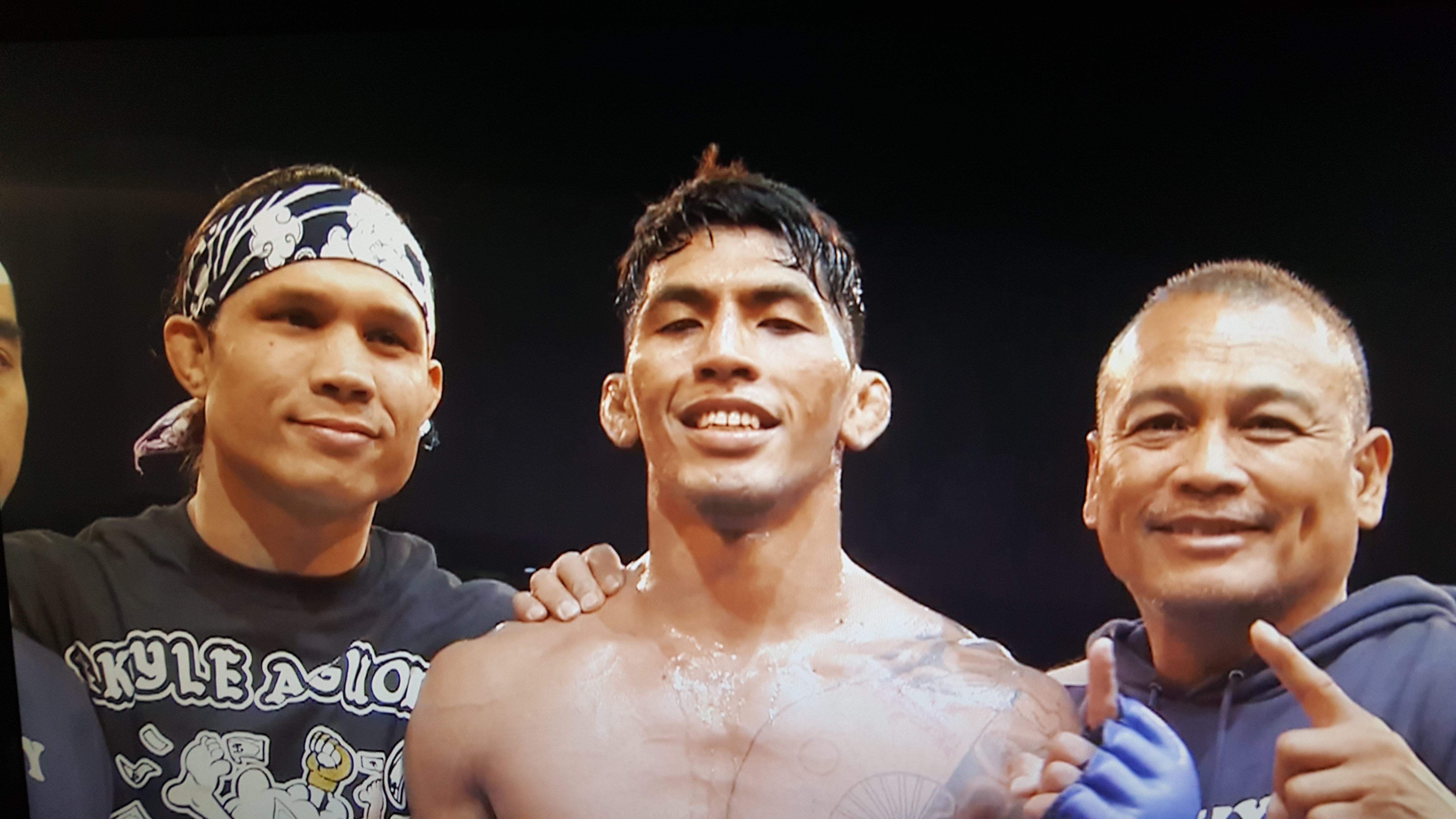 By Jay Leon Guerrero
Kyle 'Money' Aguon's next fight will likely be a Pancrase title match. Aguon earned his spot with a victory over Pancrase featherweight number 2 ranked fighter Taichi Nakajima Sunday evening in Tokyo, Japan during Pancrase 304.
Aguon, who was also celebrating his birthday, won a split decision victory over the hometown Japanese fighter. 'Money' looked like he had a clear advantage in the stand-up exchanges, knocking Nakajima down twice during their scheduled three round fight. Aguon used his reach to his advantage and worked his jab which bruised Nakajima's face.
Nakajima gained points with two takedowns but was unable to do any damage. Nakajima had ground control time and held Aguon against the fence or at half guard but was unable to strike or attempt a submission.
Aguon is now 3-1 in the Pancrase promotion and will likely face the winner of the Isao Kobayashi vs. Nazareno Malegarie featherweight championship bout on May 26 at Pancrase 305. You can watch a replay of Aguon's fight on UFC Fight Pass under the Pancrase 304 event.
PHOTO GALLERY BROUGHT TO YOU BY: