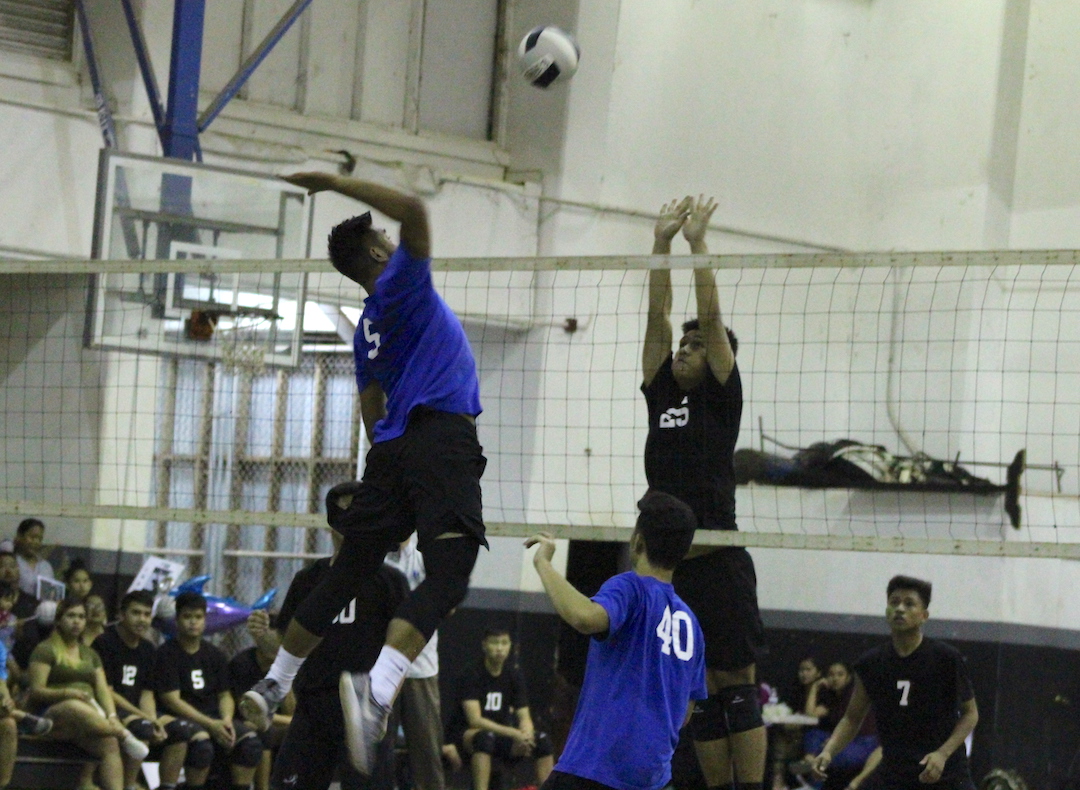 By Nicholas Akimoto
Determined to improve their record, the Notre Dame Royals upset the Sanchez Shark's senior night by handing them a loss in four sets 25-21, 23-25, 25-20, 25-19.
After having loss the second set, the Royals found new energy within themselves to win the next two sets. Led by monstrous hits by Peter Cruz and Kobe Martinez, the Royals managed to hold off a Sanchez comeback in the fourth set that would've forced a decisive fifth set.
Cruz attributed to the team's change in attitude to their victory. After a sluggish second set from ND, the team was able to find a new energy in their third set to regain the lead.
"We were able to change our morale and execute. We told each other to fight for that one point to stay in the game." said Cruz.
Sanchez was able to grab the second set off of a service error by Martinez after the Royals battled back from a 24-18 deficit to get as close as 24-23 with Martinez at the line. Kobe did not dwell on his mistake, however, as he came back in the third set with brand new energy that the rest of his team fedd off. His team started off the third set taking a 7-2 lead off of one of his kills.
"In the second set, I kind of messed up the serve, so that motivated me in the third set to rally the team." said Martinez.
The Royals relied heavily on the consistent play of their right side hitter, Noel Sablan when the going got tough. His defensive play kept the ball off the ground, and he was able to get up to get some kills of his own. In the fourth set, he laid down some energetic hits and was able to find a new energy despite the lengthened game.
Sablan dedicated the game to the anniversary of the passing of their mentor, Morgan Crisostomo.
"Every game is emotional because it's all dedicated to her. This was her favorite sport and we had that energy from her, and we channeled it from her," said Sablan.
With this game behind them, the Royals now look to challenge the undefeated Tiyan Titans.
"We're just gonna stick to our gameplan and practice hard" said Martinez.
"Practice hard," added Cruz.
"We need to come together and just work hard," finished Sablan.
The Royals will aim to extend their streak against the Titans on Friday while the Sharks get a shot at redemption against the visiting Panthers on Friday as well.

National Guard Athletes
Scott Eclavea
Scott Eclavea is a jiu-jitsu black belt and an accomplished MMA fighter. The Guard has given him an outlet in combatives to display his martial art skills, where he's become a head instructor for that program. Eclavea has served since coming out of high school and the Guard has only changed his life for the better.
COMING SOON …
LIVE FOOTBALL ON GSPN
Semifinals: #1 FD vs. #4 Southern (Friday 7 pm)
GSPN Preseason Basketball Tournament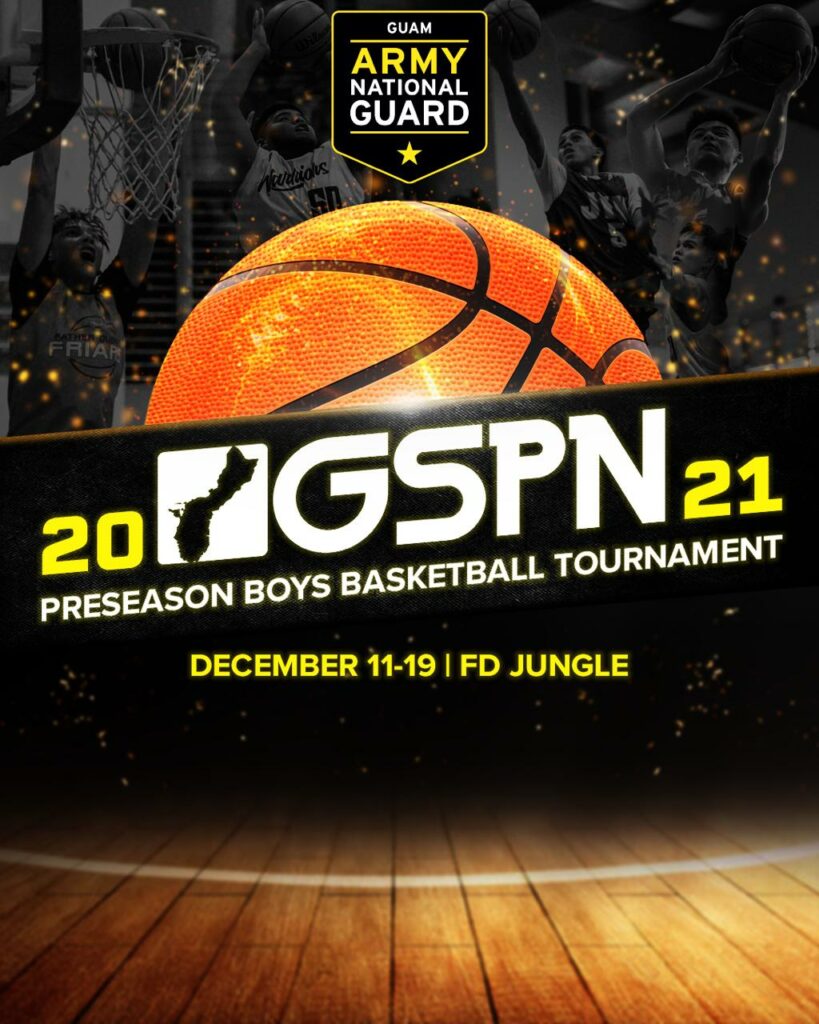 QUICK HITS
Robert Artero Maley recently captured the 182-lb. division of the Costa Mesa Classic, winning via pin in 4 out of 5 matches. Robert is a 4-year varsity wrestler at San Clemente HS (Tritons) and is currently ranked 15th in California's high school scene. He is the son of Jacque Artero Maley (AOLG 1991).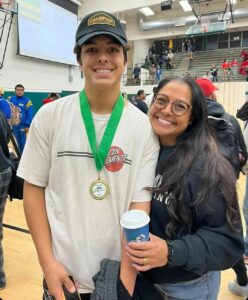 ——————————————–
Pat Taitano and Rich Abiador, teammates on the 1995 SPG volleyball team, have led their high school girls volleyball teams to the Washington State Championships in Yakima, Wa.
Taitano coaches Mt. Rainier High while Abiador leads North Creek High.
There for support is Dr. Mark Perez, a health professor at Central Washington University and a former UOG volleyball player.