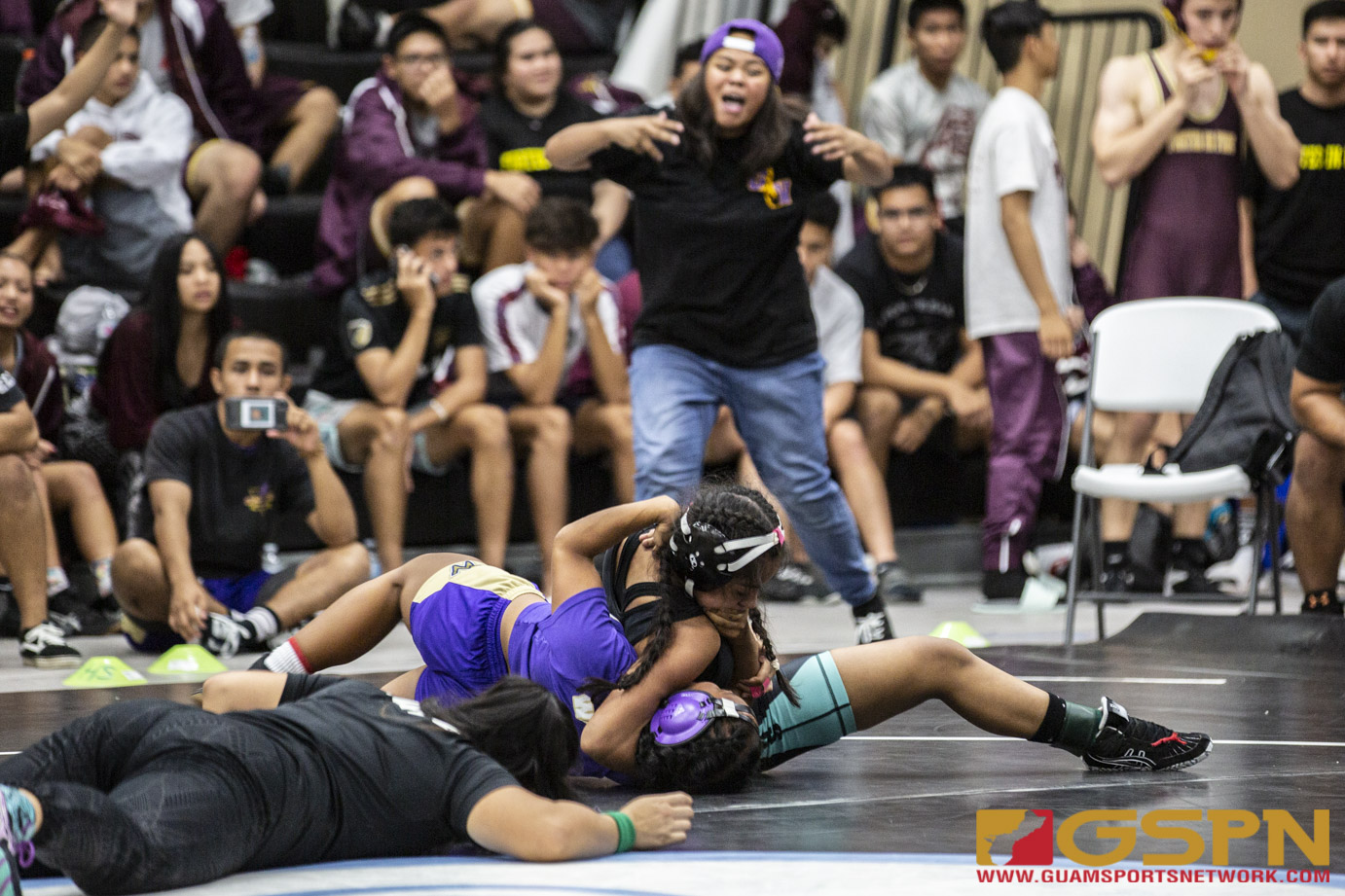 By Brandon Kinsella
For Asia Topasna, perseverance is a trait that has embedded her life since a young age. A two-time survivor of leukemia and ganglioneuroblastoma, Topasna has not let her battles with cancer define her life or hold her back from accomplishing what she sets out for. 
Topasna's perseverance, combined with her grit and determination, contributed to her gold medal / championship season for Southern High wrestling this year. 
The senior was able to roll off into the sunset, bringing in the school's first ever wrestling title as they fought from an underdog position to take the All-Island Tournament by storm. But for Asia, her fight started well before the the dream of being a wrestling champion could be an inception.
"I experienced cancer at the age of five with a condition called ganglioneuroblastoma. By the time I fully recovered from that condition at the age of seven, I contracted leukemia. Looking back, it's a bit of a blur. But now that I'm older and I can comprehend what I went through, I realize that I am truly capable of anything. At the same time, I don't like to dwell on what I went through. I let my competitiveness and determination speak for itself," said Topasna. 
In addition to fighting cancer as a child, Topasna also tragically lost her father to cancer, which was the most heartbreaking experience she's endured. Topasna's father had been a beacon for her young sports career and many of the reasons she approaches sports with such vigor. She dedicated her successful season to him. 
"I lost my dad to angiosarcoma, (a form of cancer) when I was nine and for me that was extremely difficult. He was my best friend. And he's a big reason I found a passion for sports. I dedicate all of my accomplishments to him. I know he's looking down and that he's proud of me," said Asia with a heavy heart. 
Asia also extended her gratitude to her support system, who continue push her to always bring out the best in herself.
"Although I do dedicate a big portion of my win to my dad, I'd also like to dedicate this season to the supporters who are here with me. They push me to bring out the best. To my mom, my sister Sadie, my best friends: Geordyn, Edyn, Caitlyn; and of course, my Coach Nate and Sporty, I'm so thankful for your unending support."
Topasna's goal heading into the season was to win the championship for her school and their performance in the All-Island Tournament was a perfect display of a teams unified drive. She elaborated on the fulfillment of being able to follow suit on that goal and noted that the gold medal was just icing on the cake.  
"Individual accolades are nice, and winning gold was great. But my main focus was to be a leader, elevate my teammates to win the championship and the end result of actually coming out with the 'ship was such an amazing feeling. I'd say it's bittersweet because it's my last year of high school." 
Topasna hopes that her story has the ability to inspire other athletes to know that they are truly capable of doing anything they put their mind to, even when it's your own health throws those obstacles at you.
"Everyone deals with things in a different way, and everyone has their own experiences. But I hope that when other athletes read my story it inspires them to better themselves in everything, not just sports. I'm so glad that I was able to have not only a team, but a family. I am looking forward to seeing the upcoming wrestlers and I hope that this story can motivate future wrestlers, and all wrestlers on Guam." 
Each new day is a gift for Asia and her ambition to conquering any of life's obstacles is an inspiring story on its own. How she chooses to embrace her past with her eyes so focused on the future is what makes her a champion in life alone.
Life gave Topasna lemons and she turned them into gold.