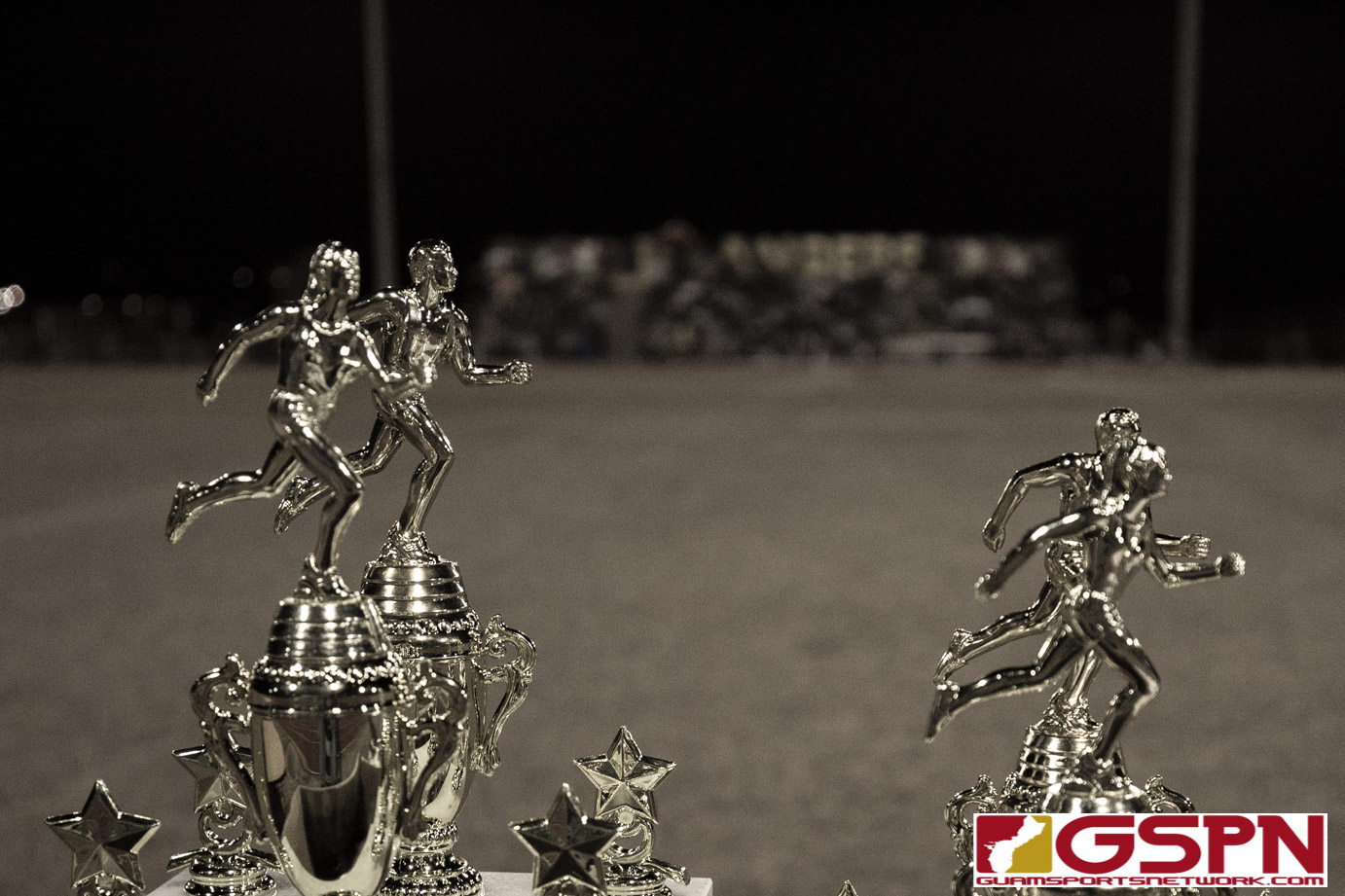 By Jay Leon Guerrero
Friday night bright lights at the track now draw darkness. The smell of orange peels and the sound of cheering at the high school track meets by supporters, teammates and family members are now silenced.
The IIAAG and ISA leagues regrettably announced the cancellation of 4th quarter high school sports due to COVID-19 pandemic last month. The news was heartbreaking to the 500-plus athletes training for track and field and all other fourth quarter sports, especially the seniors.
We should be heading into track meet 3, but instead we head into road blocks and nightly message updates of how many people tested positive for the corona-virus.
We gathered athletes from all schools together for a video
The 2020 season for track is lost and we ponder the question of what was supposed to happen: Will any records be broken? Were the defending champion Guam High Panthers (boys) and JFK Islanders (girls) able to repeat?
And for those seniors, the class of 2020, their last shot at making their mark for their personal records (PRs) and leading their school is gone.
For JFK senior Joseph Aguon, the season cancellation probably hurts the most. "My goals this year were to help lead my boys team to a long awaited championship that we haven't gotten throughout my three years at JFK and also to try for some PR's in my events," said Aguon.
Aguon was a standout as an underclassman and was forced to sit out his junior year due a hamstring injury. He has since recovered and trained vigorously for this season.
"My feelings are very bitter knowing that I can't really have the redemption that I was looking for after what happened last year." Aguon was to participate in the 200m, 400m and 800m events.
Aguon's teammate Kiana Rivera, also a senior, was looking forward to helping the Islanders repeat as girl's champions.
"I am surely disappointed and I'm sure my team feels the same way as well. We've been training really hard since second quarter for the season," said Rivera.
Madison Packbier from St. John's was looking forward to helping the GW Geckos improve from last season. St. John's does not have enough for a team so Packbier was scheduled to run for the Geckos in her final year.
"This season was supposed to be the highlight of my high school track career. I planned on chasing records and helping lead my team to a championship. As a freshman I was told that I had time to make something of myself," said Packbier. "Everyone told me that my senior year would be my final farewell to high school athletics."
Despite the lost season, Packbier said she will be running for Claremont McKenna next year.
Okkodo senior standout Jania Castor said she was looking forward to achieving new PR's for her school. Aside from competing, Castor said she will miss the opportunity to compete and enjoy the camaraderie of her teammates.
"I just want to enjoy my last season and have a great time in the process with my team."
Potential scholarships lost
For some, the results from this season were to help enhance college applications.
"I was expecting to have a very big season as it is my last and was hoping to gain new personal records," said FD sprinter and long jumper Joseph Green. "I was aiming for a track and field scholarship in college and this cancellation might affect that."
Green is hoping the world recovers quick from the pandemic so he can still compete for Guam in future U20 tournaments.
"I was hoping to attend the World U20 championship in Nairobi and the Mini Pacific Games in Saipan but both were postponed till next summer," said Green.
GW long distance runner and this season's cross country champion Terrance Johnson was looking forward to the season.
"I was planning on going under nine minutes for the 3000m, under four minutes for the 1500m, and under two minutes for the 800m events," said Johnson.
Fortunately for Johnson, he is a junior and will have a crack at the records next year. Johnson won the 3000m last season and silver in the 1500m at the all-island meet.
Training never stops
Coronavirus may have stopped the season, but it has not stopped the drive to continue training.
"I train Monday to Saturday and although it sucks to not have access to a track, that does not stop me," said Packbier.
"At home, I am working out daily just by doing calisthenics and other body weight exercises as well as cardio and speed training every other day," said Green.

QUICK HITS
3rd place: Big ups to the Para Todu Rugby Club for finishing 3rd out of 16 teams in the Manila 10's Rugby Tournament today. Biba Guam Rugby!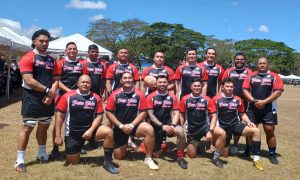 ——————————————
Guam MTB National Championship: Edward Oingerang and Jennifer Camacho are your 2023 MTB national champions. Oingerang finished the course in 1:13:24 while Camacho won her second straight title in 54:08.