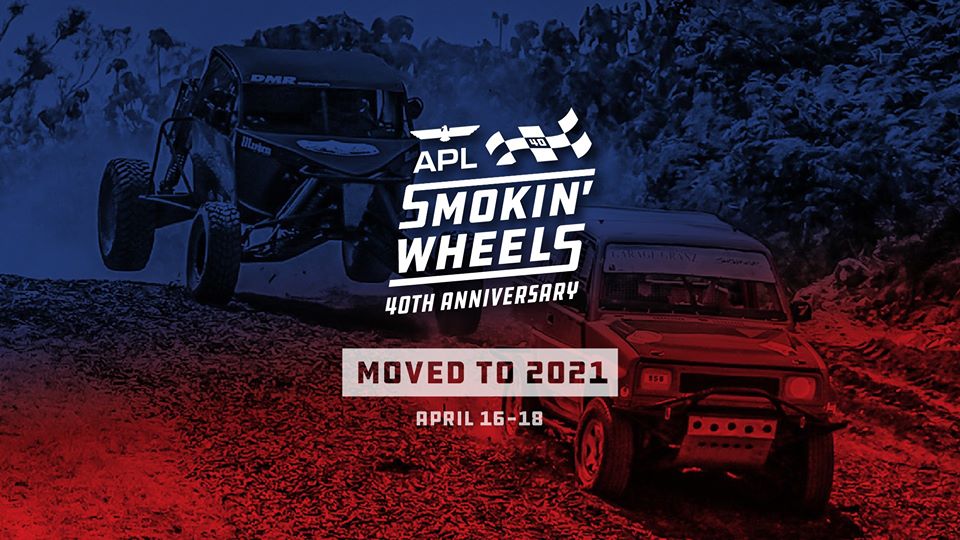 PRESS RELEASE – The 40th Annual APL Smokin' Wheels Racing weekend that was originally scheduled for April 2020 was put on hold and was previously announced as postponed on March 5th in the first JIC release as one of the affected events due to the global COVID-19 pandemic.
After much consideration, the Guam Racing Federation and the Japan ATV Association have mutually decided that cancelling the event this year would be the best thing to do.
The Japan ATV association is responsible for bringing over 100 racers from all over Japan and coordinating logistics of race vehicles, finding available flights or accommodations has been very difficult. Travel restrictions, uncertainty of quarantine procedures when borders also led to the decision to concentrate on the milestone event in 2021.
The 40th Smokin' Wheels Racing Weekend date has been set for April 16-18, 2021.
The APL Smokin' Wheels Racing Weekend is the biggest and longest running motorsports event in the Pacific region.  Since 1978, it has been the premier event for Off-Road Endurance Racing, Off-Road buggies, 4×4 truck challenge, as well as Motocross, ATV racing, Drifting and Drag Racing. Each year over 120 world class racing participants come from all over Japan, the Philippines, New Zealand, and the US mainland to compete.
The Guam Racing Federation is currently planning to host a local scaled event to prepare Team Guam Racers for SW40 before the year ends.
The Guam International Raceway is also reopening its gates to host regularly scheduled races but with limited capacity following PCOR2 Guidelines. At this time we are discouraging non-racers and spectators from attending as we cater to the racers. More information can be found on the www.guamraceway.com website or @guamraceway Instagram and Facebook pages.

National Guard Athletes
Scott Eclavea
Scott Eclavea is a jiu-jitsu black belt and an accomplished MMA fighter. The Guard has given him an outlet in combatives to display his martial art skills, where he's become a head instructor for that program. Eclavea has served since coming out of high school and the Guard has only changed his life for the better.
COMING SOON …
LIVE FOOTBALL ON GSPN
Semifinals: #1 FD vs. #4 Southern (Friday 7 pm)
GSPN Preseason Basketball Tournament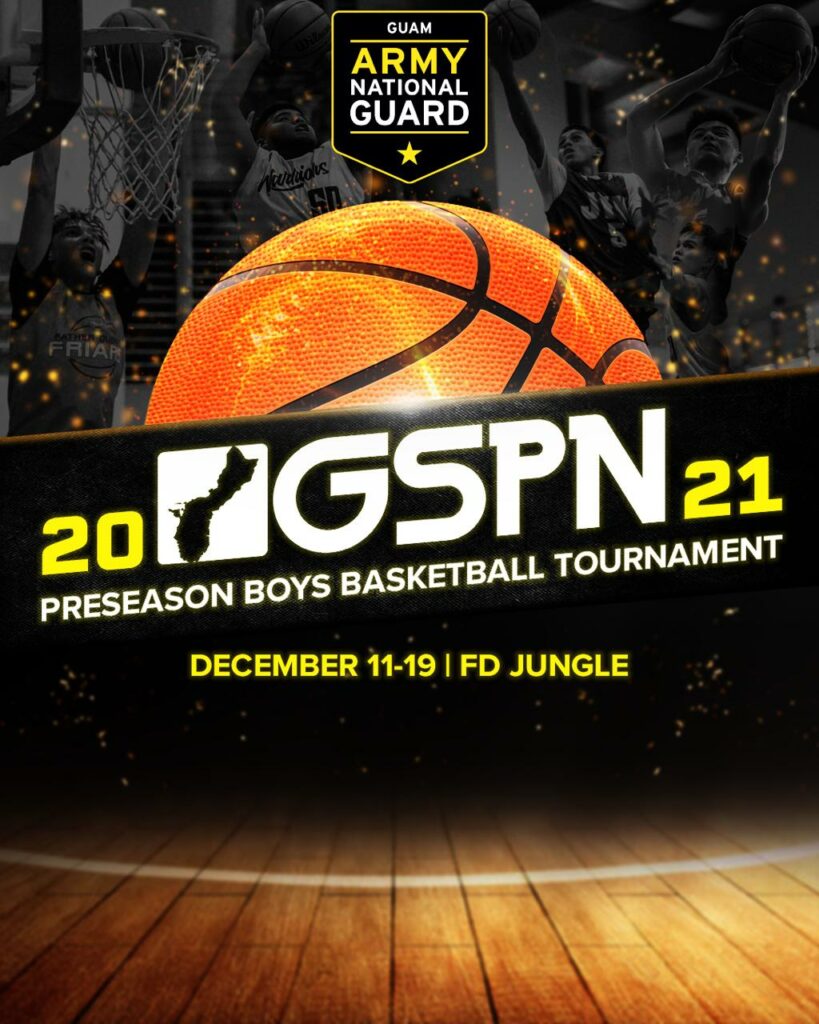 QUICK HITS
Robert Artero Maley recently captured the 182-lb. division of the Costa Mesa Classic, winning via pin in 4 out of 5 matches. Robert is a 4-year varsity wrestler at San Clemente HS (Tritons) and is currently ranked 15th in California's high school scene. He is the son of Jacque Artero Maley (AOLG 1991).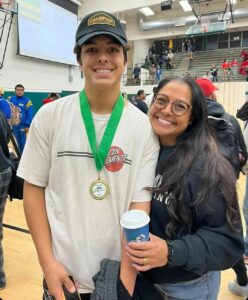 ——————————————–
Pat Taitano and Rich Abiador, teammates on the 1995 SPG volleyball team, have led their high school girls volleyball teams to the Washington State Championships in Yakima, Wa.
Taitano coaches Mt. Rainier High while Abiador leads North Creek High.
There for support is Dr. Mark Perez, a health professor at Central Washington University and a former UOG volleyball player.