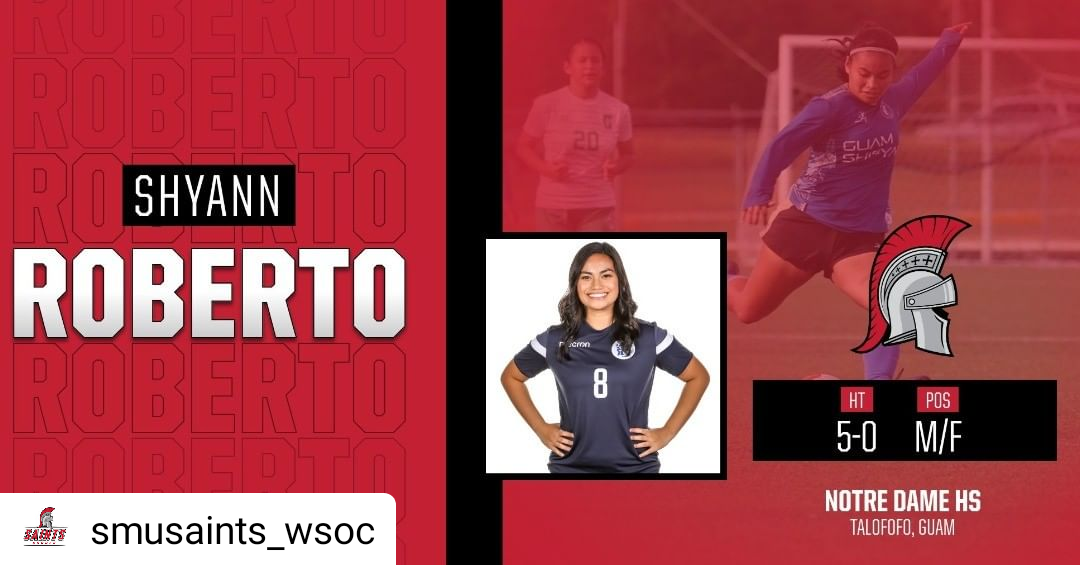 By Robert Balajadia
Despite having her senior season pulled from under her, ND Royal Shyann Roberto is still making moves after signing to play soccer for St. Martin's University, a DII School in Washington. The SMU Women's Soccer Team officially announced Roberto's signing via Instagram.
"To me, this signing means I get to continue to represent my family and Guam doing what I love. This also gives more exposure for all of the amazing athletes on Guam. My signing is an incredible opportunity and I plan on doing the best I can," said Shyann via instant messaging.
Oddly enough, Roberto was aiming to get into St. Martin's purely based on academics when she applied to the school, but her time playing soccer and role on Guam's National Teams wasn't about to go unnotticed.
"When I applied to Saint Martin's, soccer wasn't even on my mind. My focus was only on my academics but when Ms. Patty asked about soccer, she assured me that growing up with my really busy schedule, I could handle it. Then, I decided I could try and reach out so I got in contact with coach Cato, and things went from there. At first, I only asked if I could train with the team since I could still be on the Guam National Team if I continued training, and maybe try out for the team when I get there. Next thing I know, I found out that I could do both, play for Saint Martin's AND still be on the national team so the little girl who fell in love with the game inside jumped at the opportunity," said Roberto.
This is a big step for Shyann as she dips into uncharted territory which is leaving the nest for college.
"No one else in my family has went to college off island so this is a new experience for all of us. I wasn't aiming for any particular college but I already know a few people at Saint Martin's and Ms. Patty, my admissions counselor, was really helpful and comforting with my parents and I as we were thinking about my options."
Shyann's collegiate signing was a product of all the hard work she put into the classroom along with spending majority of her lifetime on the pitch. Roberto reminisced her journey, how she got to this point, and how getting into the collegiate level all played out.
"I've been playing soccer since I was three years old and as all little girls, I had big dreams of playing at the highest level I possibly could. As I got older, I got more serious with soccer and was able to train in the GFA's National Academy which is where I was able to develop my skills even more. At fourteen, I made the U14 National Team and started traveling all over Asia playing soccer. My dreams were coming true. As I got older and people started asking about my plans after high school, it got me thinking. I love soccer, but I had to think realistically and decided that I should focus on academics and just play soccer recreationally. From then, I started applying to colleges with soccer at the back of my mind," said Shyann.

QUICK HITS
3rd place: Big ups to the Para Todu Rugby Club for finishing 3rd out of 16 teams in the Manila 10's Rugby Tournament today. Biba Guam Rugby!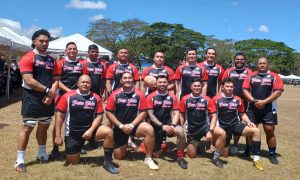 ——————————————
Guam MTB National Championship: Edward Oingerang and Jennifer Camacho are your 2023 MTB national champions. Oingerang finished the course in 1:13:24 while Camacho won her second straight title in 54:08.