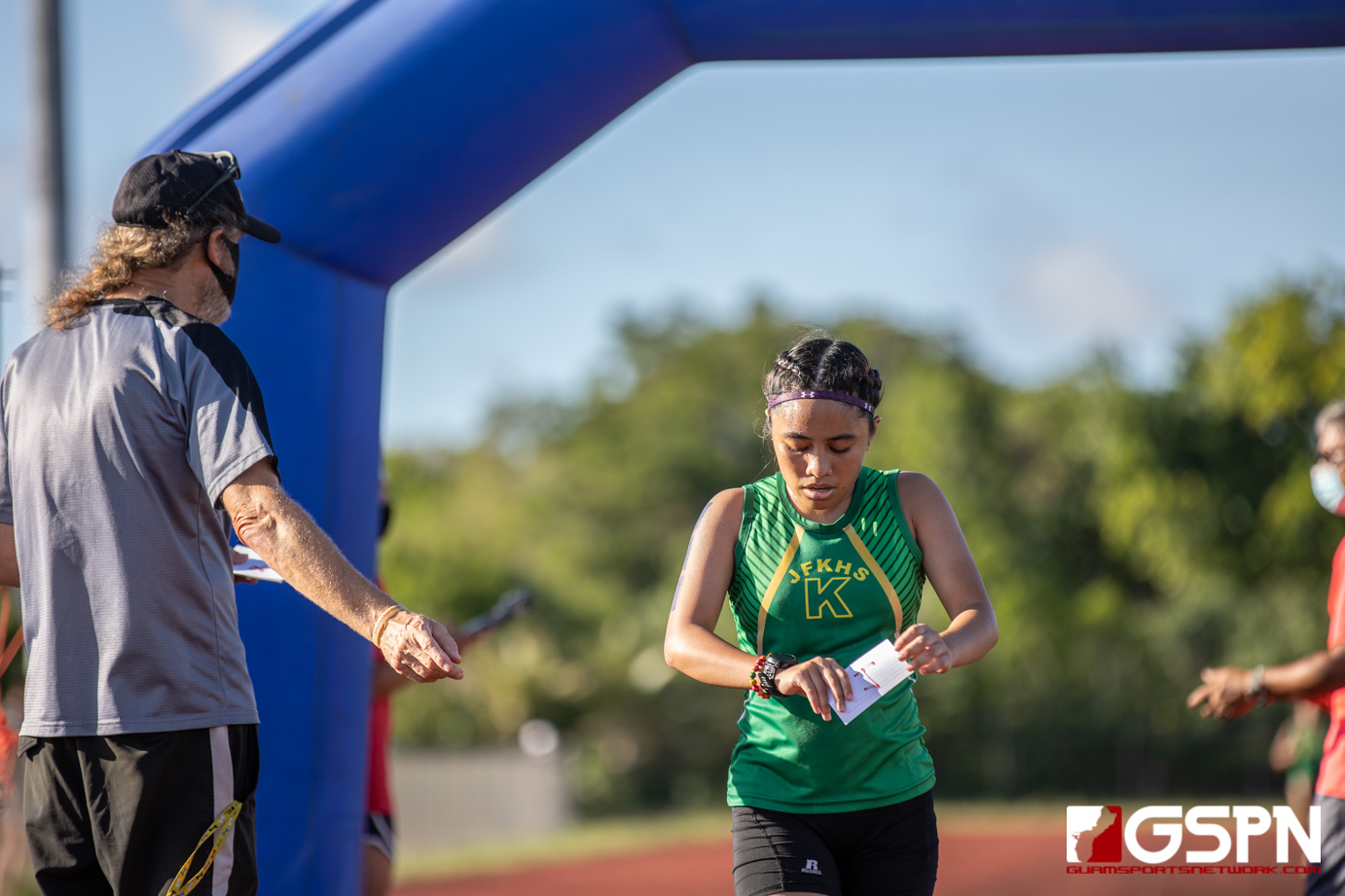 By Jay Leon Guerrero
The JFK Islanders followed up a perfect regular season in the ISA Cross Country League with a dominant performance in the all-island meet which was held Friday at Okkodo.
After scooping the top individual honors in both boys' and girls' divisions, the icing on the cake was a double team championship victory. Chalk up another cross country championship for head coach Jay Antonio.
Kent, Nierva win first place
Hugh Kent, JFK's freshman sensation, finished his season undefeated in the boy's division clocking in at 17:16 to take first overall. Trixia Nierva, a sophomore, was the first female to cross the finish line with a time of 22:22.
Nierva, Jada Han and Chasity Minor went 1-2-3 for JFK to secure their championship with 22 points. Simon Sanchez finished second place with 33 points.
With four JFK boys finishing in the top 10, the Islanders easily ran away with the championship finishing with 25 points. The Guam Adventist Academy did well in their ISA season finishing second with 57 points. Southern High School was third with 73 points.
Southern High's Danny Quinata held off JFK's Isaac Valdez to take second place honors in the boy's division. It was a sprint to the finish line and Quinata beat out Valdez by one second. Quinata clocked in at 18:21; Valdez finished at 18:22. JFK's Mark Imazu and GW's Andrew Alconoba rounded out the top five with times of 18:35 and 18:50, respectively.
"I came into this race with two goals: to finish first (overall) and to try and run a 17:10," said Kent. Kent was unable to accomplish his second goal but was satisfied with a PR (personal record) time of 17:16.
"Coach really trained us (all season) which let us up to right now," said Kent.
But training does not stop for the Islanders because they are jumping immediately into the Track and Field season. "It was a good season and it feels great to be a part of this team", said Kent who plans to do the 3000m, 1500m and possibly the 800m distant races.
Nierva finishes strong
"Our girls started later in the season so we really had to push each other," said Nierva. "It was a good season that tested our mental toughness."
Nierva and teammate Jada Han were running together to start the meet. Nierva separated on a downhill slope which gave her a slight lead; a lead she was able to maintain coming back into the Okkodo track towards the finish line.
Han finished with a time of 22:40 and teammate Chasity Minor finished third with a time of 23:45. A pair of Southern High runners rounded out the top five with Edyn Santos and Cheyunne Ahn clocking in at 25:16 and 25:37, respectively.
Boys top 10:
1. HUGH KENT – JFK – 17:16
2. DANNY QUINATA – SHS – 18:21
3. ISAAC VALDEZ – JFK – 18:22
4. MARK IMAZU – JFK – 18:35
5. ANDREW ALCONOBA – GWHS – 18:50
6. JOSHUA HELM – GAA – 19:02
7. LANDEN TAITINGFONG – JFK – 19:11
8. TEO GALVEZ – SSHS – 19:29
9. SAMUEL JUNG – GAA – 20:01
10. IVAN AGUILAR – JFK – 20:35
Girls top 10:
1. TRIXIA NIERVA- JFK – 22:22
2. JADA HAN – JFK – 22:40
3. CHASITY MINOR – JFK – 23:45
4. EDYN SANTOS – SHS – 25:16
5. CHEYUNNE AHN – SHS – 25:37
6. CHLOE FLORES – SSHS – 25:45
7. RHEA YANGER – THS – 27:13
8. JELENA ARRIOLA – SSHS – 27:52
9. YOON CHUN – JFK – 29:16
10. LILY PANCIL – SSHS – 30:29
Boy's team results:
1. JFK – 25 POINTS
2. SHS – 73 POINTS
3. GAA – 87 POINTS
4. SSHS – 99 POINTS
5. OHS – 108 POINTS
6. SSHS – 128 POINTS
7. THS – 158 POINTS
Girl's team results:
1. JFK – 22 POINTS
2. SSHS – 33 POINTS
PHOTO GALLERY BROUGHT TO YOU BY:

QUICK HITS
3rd place: Big ups to the Para Todu Rugby Club for finishing 3rd out of 16 teams in the Manila 10's Rugby Tournament today. Biba Guam Rugby!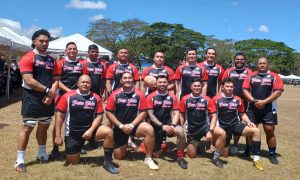 ——————————————
Guam MTB National Championship: Edward Oingerang and Jennifer Camacho are your 2023 MTB national champions. Oingerang finished the course in 1:13:24 while Camacho won her second straight title in 54:08.