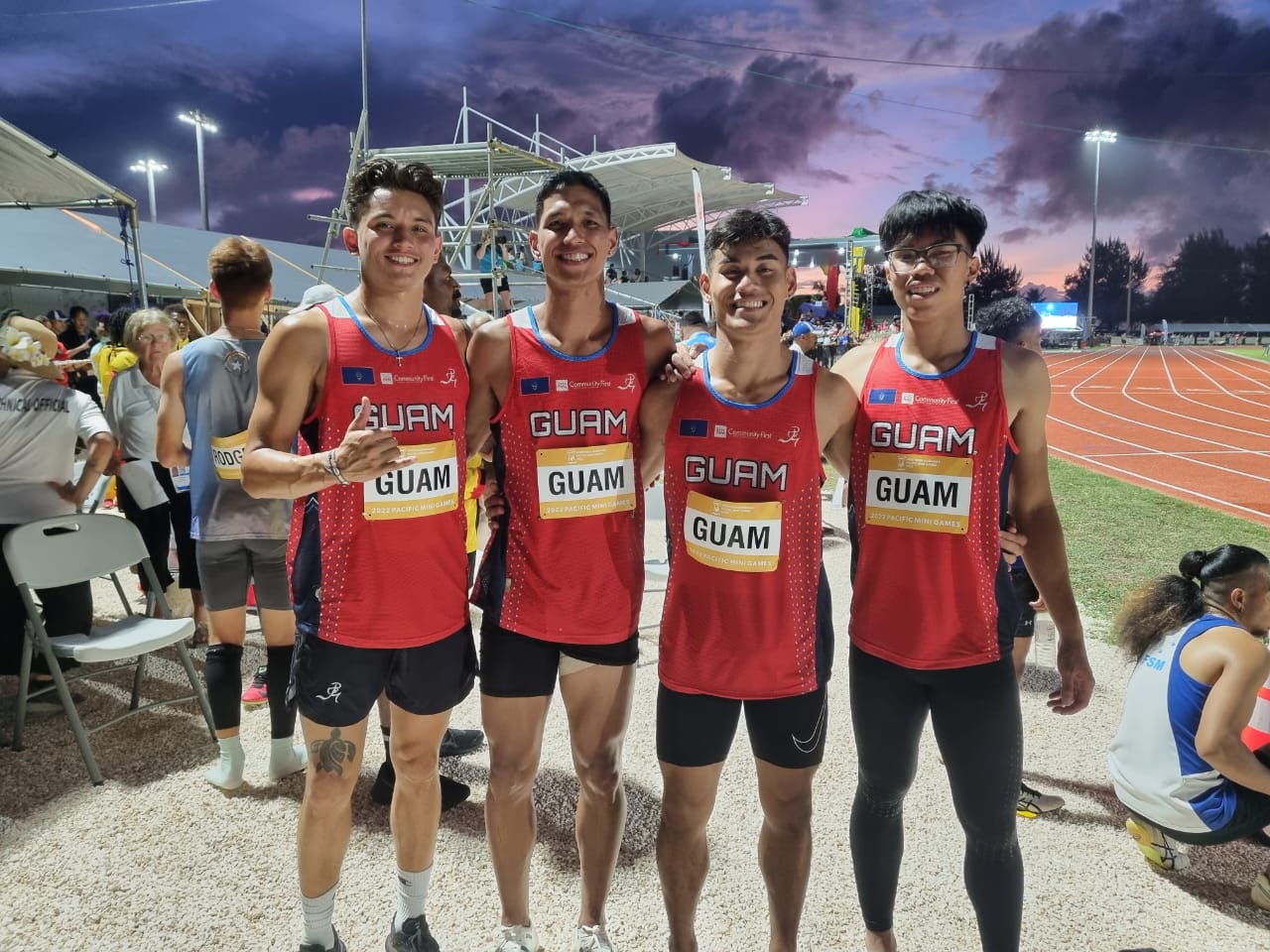 By Jay Leon Guerrero
SAIPAN – Athletics had five events on Thursday evening and the team is still searching for their first medal against tough competition here at the 2022 Pacific Mini Games.
Women's discus
Gabrielle Kranz and Genie Gerardo finishing fifth and sixth in a field of nine. Gerardo recorded a throw of 30.25 meters, Kranz threw for 26.83 meters. 16-year-old Australian Charlize Goody won gold with a distance of 43.58 meters.
5000m race
Guam had three entries in the race with Terrance Johnson, Hugh Kent and Derek Mandell racing in a field of 17. Johnson and Mandell finished fifth and sixth with times of 16:20 and 16:23, respectively. 16-year old Hugh Kent finished ninth at 17:02.
The winning time was 15:35 by Tahitian runner Ben Zorgnotti. Zorgnotti flew in for the race from Rota after winning two individual gold medals in the triathlon and aquathlon.
Men's 400m final
After qualifying for the 400 meter final, first-timer Nathan Castro took on superstars from Papua New Guinea and finished 7th with a time of 53.75. Shadrick Tansi and Emmanuel Wanga ran times of 47.90 and 48.18, respectively.
400m Hurdles
Micronesian Games gold medalist Jeofrey Limtiaco suffered a hip injury half way through the race and hobbled in the final 50 meters. Limtiaco had to recover quickly because he was scheduled to run the 4x100m relay.
4×100 relay
Jovan Pineda, Nathan Castro, Jeofrey Limtiaco and Joseph Green clocked in at 45.33 seconds and settled for sixth of nine relay teams. Guam finished first in their heat but the second heat was stacked with Fiji, Samoa and Papua New Guinea all finishing in 41 seconds.
Limtiaco, who suffered a hip injury in the 400 hurdle event, toughened it out and ran the third leg for the team. Limtiaco's status for the 4x400m relay tomorrow will be determined. 

QUICK HITS
3rd place: Big ups to the Para Todu Rugby Club for finishing 3rd out of 16 teams in the Manila 10's Rugby Tournament today. Biba Guam Rugby!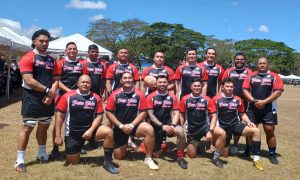 ——————————————
Guam MTB National Championship: Edward Oingerang and Jennifer Camacho are your 2023 MTB national champions. Oingerang finished the course in 1:13:24 while Camacho won her second straight title in 54:08.