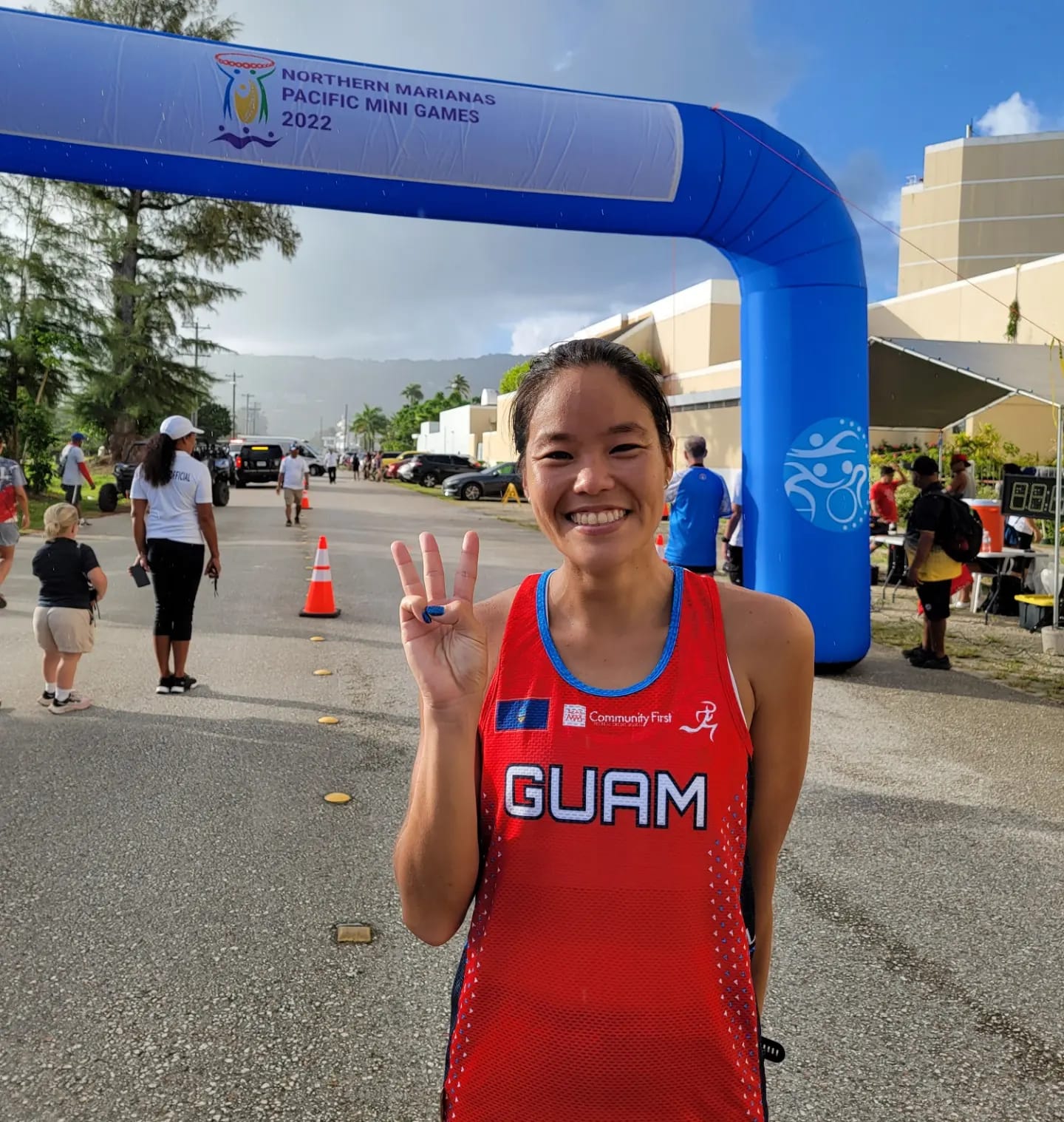 By Patrick Lujan
SAIPAN – She makes it look easy almost all the time, smiling throughout her races. This time, it was different.
Manami Iijima-Martin won the half marathon Saturday morning in the final event of the 2022 Pacific Mini Games, her third gold of the week, but not without serious mental and physical challenges.
With the event having a start time of 5:30 am, Iijima-Martin said it just wasn't a good feeling from the beginning, feeling sluggish and not fresh because of her lack of sleep the previous two nights.
"I didn't sleep well for two days and that caught up with me at about mile nine," an exhausted Manami said. "I thought I got passed at the finish, but I didn't. So all is well."
On the way back to Micro Beach toward the finish, she even stopped for probably 30 seconds in exhaustion. As she crossed the finish line, she slowly fell to a turtle position in obvious pain beyond exhaustion.
"I think today felt harder than a Half Ironman. It was definitely because of the lack of sleep."
Despite the sluggish performance (in her eyes), her awesomeness was still good enough to bring home the gold.
After taking the sprint triathlon on Monday and aquathlon on Wednesday in Luta, it's time to get back home to be with her dogs.
Iijima-Martin will leave Saipan with more hardware added to her collection with her three gold. In the 2006 Micronesian Games, she scooped up 10 medals (7 gold) in swimming as a youngster before evolving into a pro triathlete.
Men's Division
Ryan Matienzo came in 6th place at one hour, 19 minutes, 29 seconds. Matienzo said the front pack was super fast and he was just glad to catch up to some runners after the turn. Derek Mandell finished 12th at 1:28:18. Arthur Toves did not finish.
Tahiti stud Benjamin Zorgnotti took gold in 1:15:05.
The course started and finished at Micro Beach and ran along Beach Road with the turn by World Resort in Susupe.
The half marathon concludes athletic events for the Games with only the Closing Ceremonies left to wrap things up here in Saipan.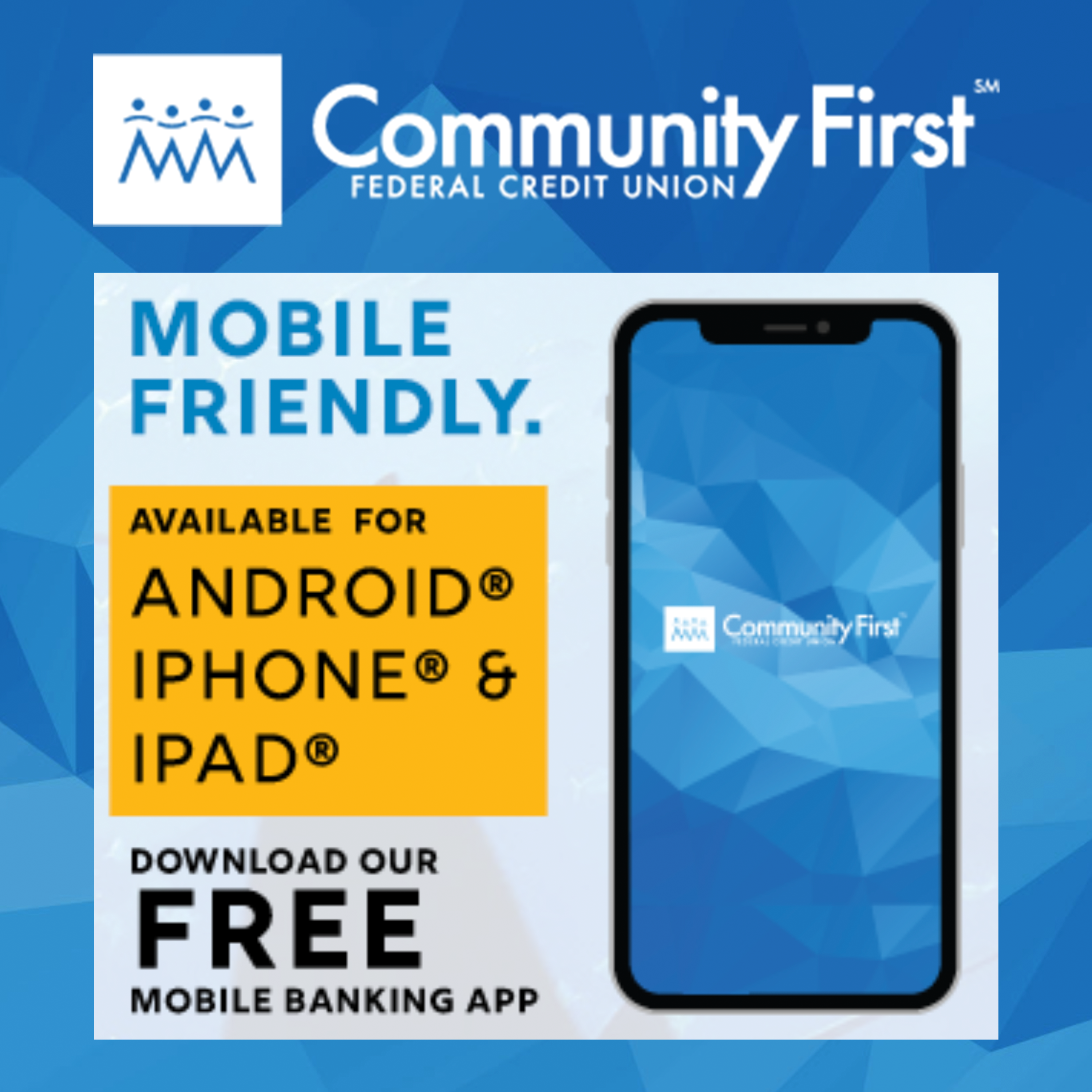 GPS Sports Calendar
SU

MO

TU

WE

TH

FR

SA
Events for November
1st
04:30 PM - 08:00 PM
JFK
05:30 PM - 08:00 PM
Various
05:30 PM - 08:00 PM
Various
Events for December
2nd
09:00 AM - 05:00 PM
FD Phoenix Center
10:00 AM - 03:00 PM
Various
10:00 AM - 04:00 PM
Various
Events for December
3rd
06:00 AM - 08:00 AM
Hilton Hotel
Events for December
4th
04:15 PM - 06:30 PM
Various
04:30 PM - 08:00 PM
GW Field
05:00 PM - 07:00 PM
Okkodo
Events for December
5th
04:00 PM - 06:00 PM
Various
05:00 PM - 08:00 PM
Various
06:00 PM - 08:00 PM
TBA
Events for December
5th
No Events
Events for December
7th
04:00 PM - 06:00 PM
Various
04:15 PM - 06:30 PM
TBA
Events for December
8th
05:00 PM - 08:00 PM
Various
Events for December
9th
Events for December
10th
05:00 AM - 09:00 AM
Skinner's Plaza, Hagatna
09:00 AM - 05:00 PM
UOG Field
Events for December
11th
04:00 PM - 06:00 PM
Father Duenas
04:15 PM - 06:30 PM
Various
Events for December
12th
04:00 PM - 06:00 PM
Various
05:00 PM - 08:00 PM
Various
Events for December
12th
No Events
Events for December
14th
04:00 PM - 06:00 PM
Various
04:15 PM - 08:00 PM
TBA
Events for December
15th
05:00 PM - 08:00 PM
Various
05:30 PM - 09:00 PM
TBA
Events for December
16th
08:00 AM - 04:00 PM
10:00 AM - 03:00 PM
Various
10:00 AM - 04:00 PM
Various
Events for December
16th
No Events
Events for December
18th
04:30 PM - 06:00 PM
Harvest Christian Academy
Events for December
19th
04:00 PM - 06:00 PM
Various
05:00 PM - 08:00 PM
Various
Events for December
19th
No Events
Events for December
21st
04:00 PM - 06:00 PM
TBA
Events for December
22nd
05:00 PM - 08:00 PM
Various
Events for December
23rd
10:00 AM - 04:00 PM
Various
04:00 PM - 10:00 PM
Okkodo
Events for December
23rd
No Events
Events for December
24th
No Events
Events for December
25th
No Events
Events for December
27th
05:30 PM - 07:00 PM
TBA
Events for December
27th
No Events
Events for December
29th
05:30 PM - 09:00 PM
TBA
Events for December
29th
No Events
31

1

2

3

4

5

6
Events for December
30th
No Events