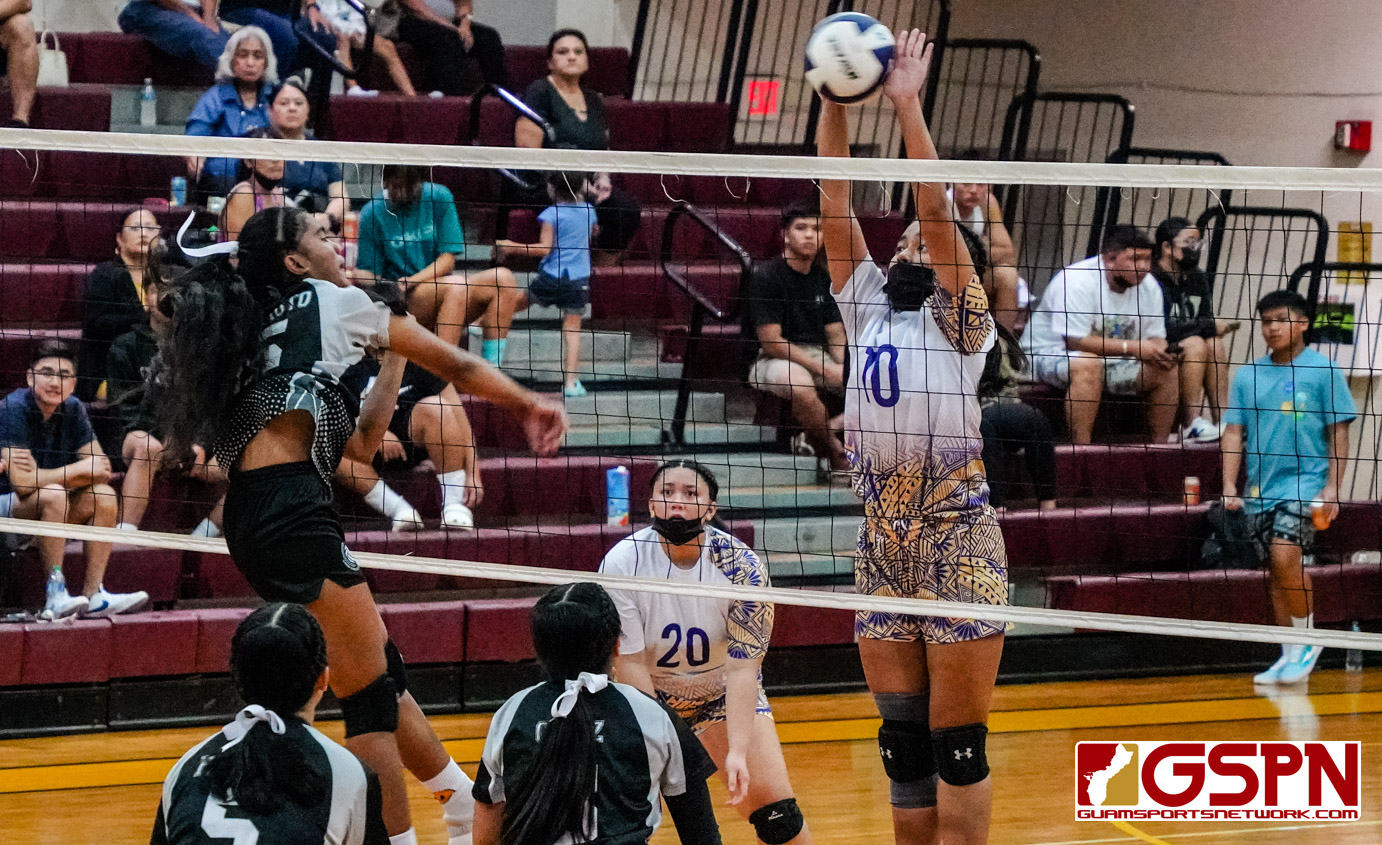 By Patrick Lujan
The dynasty that is the GW Geckos girls volleyball team picked up where they left off last year, taking down the Sanchez Sharks 25-23, 22-25, 26-24, 25-14 Monday night at the FD Phoenix Center to open up the 2022 ISA Girls Volleyball League.
It was a rematch of the 2021 league championship game in which the Geckos came away with their second straight title and 15th overall under head coach Bobbi Quinata (aka Queen B).
Kierra Diego was all over the floor at her libero position to garner Wendy's Player of the Game honors.
"She played like she owned the floor..as she should, she's presently holds the 1st Team libero," Coach Quinata said.
Junior setter Joie Almoguera orchestrated the offense with Christine Bansil her go-to hitter and middle blocker Kamarin Guerrero blanketing the net and letting very minimal hits through.
Quinata said Almoguera's sets "were so smooth and glided to the player she intended to set for and let them rip it to the Sharks."
Even with the three-set sweep, Queen B said the Sharks put up a good fight.
"They kept us on our toes and played every angle possible. As the season progresses, I have no doubt that the Sharks will overcome this loss."

– GW head coach Bobbi Quinata
For the Sharks, a loss of a few graduates from last year's squad has put head coach Richard Tumanda into a somewhat rebuilding stage, but players like junior middle Kayna Kanemoto will make Sanchez a formidable team down the stretch.
"Slowly we are meshing as a team. All in all I'm proud of my team's effort," Coach Tumanda said. "This game let's us gauge on what we need to improve on for the rest of the season. GW came prepared, that's why they're the champs."
The Geckos won the JV game as well 25-23, 25-19.
PHOTO GALLERY BROUGHT TO YOU BY:

2022 GSPN I MÅS METGOT COMPETITION
I Mås Metgot Athlete Spotlight: April Flores
2022 GSPN I MÅS METGOT COMPETITION
I Mås Metgot Athlete Spotlight: April Flores
2022 GSPN I MÅS METGOT COMPETITION
I Mås Metgot Athlete Spotlight: April Flores
QUICK HITS
Guam boys Kekoa Toves and Matias Calvo went head-to-head on the rugby pitch as American International College took on Dartmouth College, both top-ranked men's rugby programs in the country.
Calvo (FD) is the captain of Dartmouth and scored, but Toves (Sanchez) and his AIC squad came away with the win in Springfield, Mass.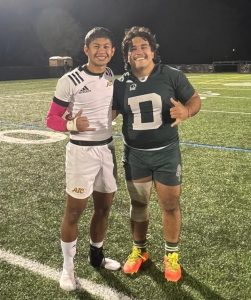 ———————————————–
1LT Belizabeth Nicole V. Rengiil is known to be the first female from Guam and Palau to make the All-Army Women's Rugby Team. She is an active duty Signal Officer with the US Army and is stationed at Joint Base Lewis-McChord in Washington.
Her team won the Armed Forces Women's Rugby Championship with a 4-0 record.
Belizabeth is the daughter of Edwin and Juliana Rengiil with siblings Johanna and Edwin-Isaiah Rengiil from Mangilao.