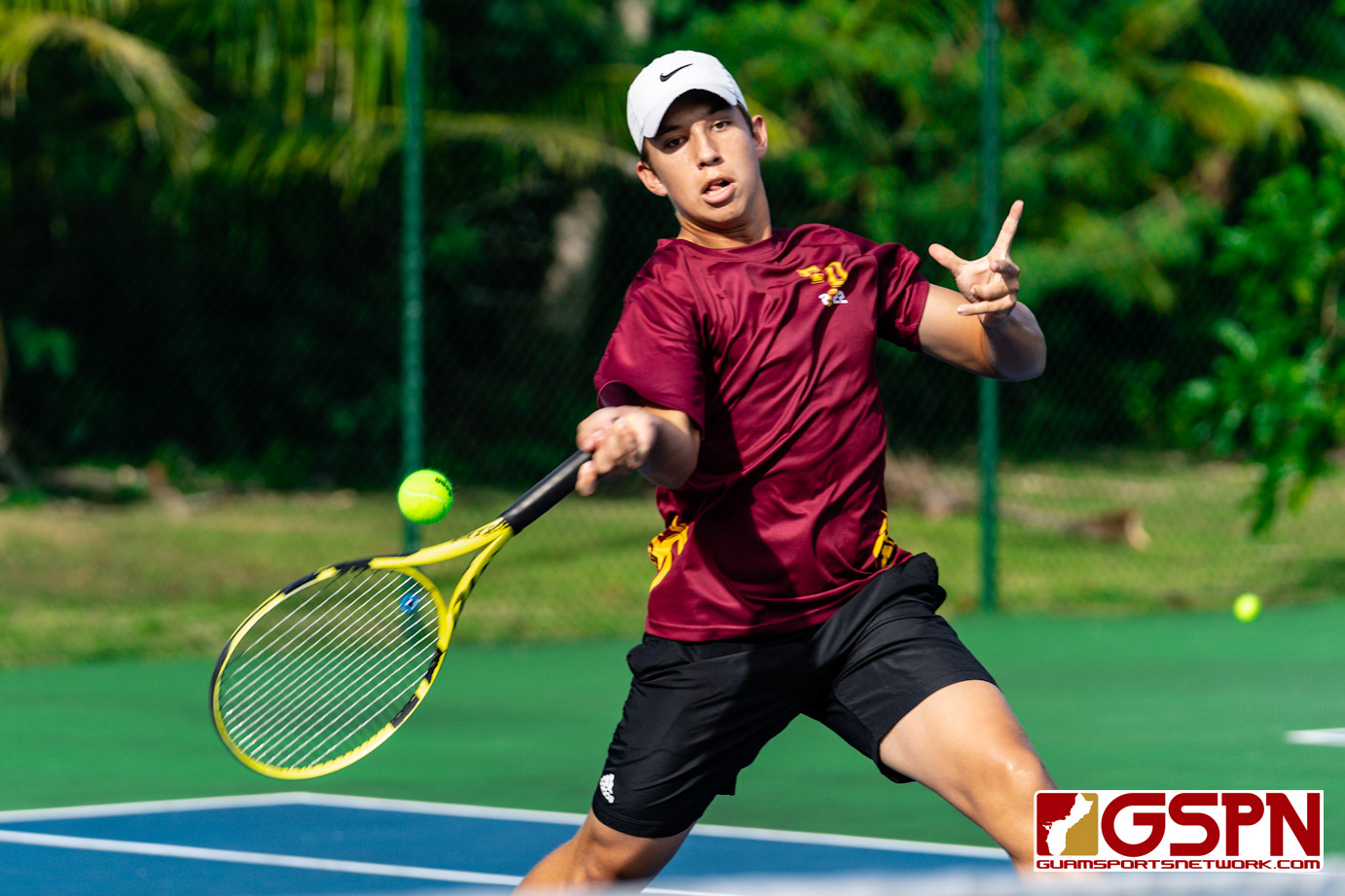 By Robert Balajadia
The FD Friars picked up wins in all four of their starting matches on the day, completing a 32-13 team victory over the Harvest Eagles at the Ninete Tennis Court Thursday afternoon in IIAAG Tennis. Leading the way were the singles 1 & 2 winners Dakota Gibson and Jonathan Jackson as FD improved to 3-0-1 on the season.
Thursday results
Dakota Gibson (FD) 8, Anthony Gregoire (Harvest) 5
Jonathan Jackson (FD) 8, David Chae (Harvest) 1
Andy Cajigan/Arjan Sachdev (FD) 8, Kenny Farrell/Keisi Clark (Harvest) 4
Ted Cho/Nathan Sa (FD) 8, Rhys Mantanona/Devin Paulin (Harvest) 3
The featured showdown of the day was between Gibson and Eagles ace Anthony Gregoire, who defeated last years All-Island winner Aarman Sachdev last week. Gibson started off strong winning the first three games for an early edge. Gregoire responded by winning games five and six, but Gibson responded by winning four of the next six games to go up 7-4.
Gibson was on match point where he believed to have won the game, but Gregoire called an out on the play before eventually winning the 12th game to get within 7-5. Gibson reacted on the call stating that "the ball hit the line so damn hard," after Anthony called out, but Gibson would close out the 13th game to conclude their match.
"That ball seemed a bit close to the line and I'm not afraid to back down so you gotta always try," said Gibson on debating the call. "I'm proud of my second serve today, my first serve could definitely use some work."
Friars freshman Jackson had a dominant day defeating Chae 8-1 as he continues to build on an impressive first high school season.
"I felt like I picked up my pace in the middle, but I was a little shaky towards the end there. I'm just happy to get the win today for my team," said Jackson.
Jackson has his sights set on St. John's next week, where he went to middle school, stating that he wanted to get a shot to face Sachdev which played a factor in choosing to school at FD.
"I wanted to face Aarman," said Jackson smile.
The Friars and Knights will face off next Tuesday at the Tamuning courts for what is likely to decide the 2022 IIAAG Team Tennis Champs.
PHOTO GALLERY BROUGHT TO YOU BY:

QUICK HITS
3rd place: Big ups to the Para Todu Rugby Club for finishing 3rd out of 16 teams in the Manila 10's Rugby Tournament today. Biba Guam Rugby!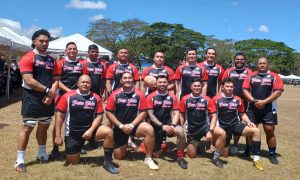 ——————————————
Guam MTB National Championship: Edward Oingerang and Jennifer Camacho are your 2023 MTB national champions. Oingerang finished the course in 1:13:24 while Camacho won her second straight title in 54:08.