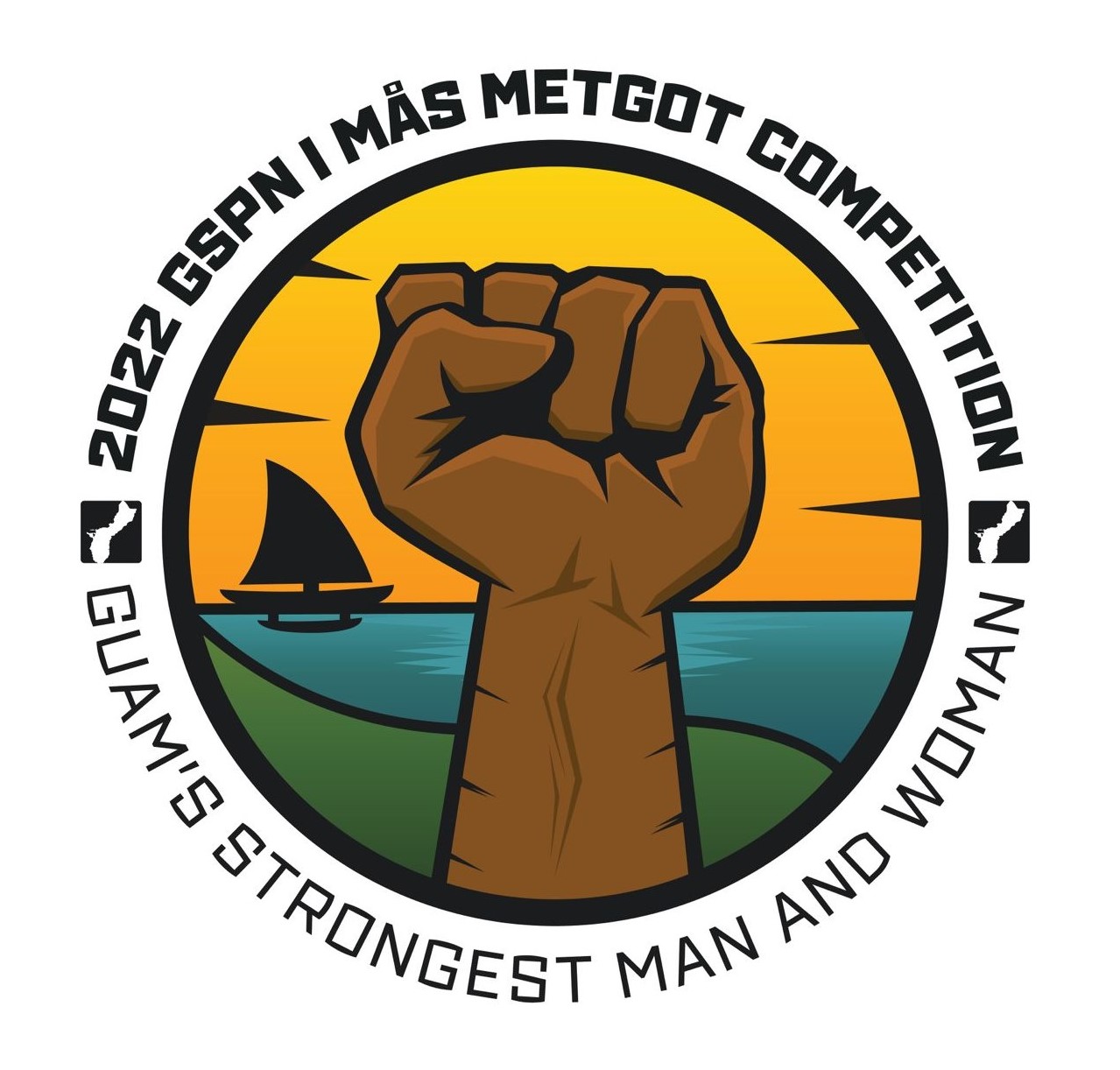 By Patrick Lujan
GSPN's I Mas Metgot Competition is gearing up for another exciting day to determine who is Guam's Strongman and Strongwoman.
Presented by the Guam Army National Guard, the island's strongest men and women will battle through six tough events on Sunday, October 2.
Back to defend their 2021 titles are Anthony 'Big Tone' Salas and Brittney Pereda.
MEN'S DIVISION
Anthony Salas (defending champion): 32, Yigo, 5-foot-9, 282 lbs.
Ariel Delos Reyes: 37, Dededo, 5-foot-6, 195 lbs.
Tim Nauta: 31, Piti, 5-foot-7, 275 lbs.
Elton Bautista: 35, Dededo, 6-foot-0, 250 lbs.
J.J. Ambrose: 35, Tamuning, 5-foot-9, 180 lbs.
Big Tone has the target on his back after winning the inaugural event. He knows it's harder to defend than it is to win the first time around.
Delos Reyes was the surprise of the 2021 event, finishing in 2nd place. The Crossfitter proved to be a serious contender and was Salas' toughest competitor.
Nauta brings back his fierce competitiveness and has lost some weight to improve on his 3rd place finish from a year ago.
Bautista was a spectator last year. While playing around with the giant tire at the Tire Flip event, Elton flipped the massive tire twice. Salas and Delos Reyes flipped it once during competition and the others couldn't complete one! That earned Bautista an automatic invite.
Ambrose is no stranger to competition and probably dared himself to step up for the Strongman. Everyone knows how fit (Crossfit) and tough (MMA) Superman is, but he's willing to take on bigger competition for another challenge. One thing is for sure – he doesn't shy away from anything that would put his mind and body to the test.
WOMEN'S DIVISION
Brittney Pereda (defending champion): 31, Barrigada, 5-foot-5, 230 lbs.
April Flores: 26, Agat, 5-foot-5, 175 lbs.
Jacinta Sumagaysay: 31, Asan, 4-foot-10, 140 lbs.
Tara Lujan: 37, Mongmong, 5-foot-3, 190 lbs.
Miara Leon Guerrero: 31, Barrigada, 5-foot-3, 140 lbs.
Pereda and Flores are the only two returning female competitors and they pushed themselves to a 1-2 finish in 2021. With the inaugural events under their belts, both know what it takes to prepare and execute six events in six hours.
Jacinta Sumagaysay is no stranger to lifting heavy weights. The Guam Army National Guard soldier is a multi gold medal weightlifting champion on Guam, Oceania and the recent Pacific Mini Games. Jacinta was also watching the competition from the sidelines last year. This time she'll be in the think of things.
Tara Lujan was a long-time training partner of Jacinta and will bring some brute strength to the women's bracket.
Miara Leon Guerrero will be representing Steel Athletics and brings her Crossfit strength to round out a very formidable women's competition.
THE EVENTS
Pacific Unlimited CANOE LIFT
IT&E CANOE PULL
Pacific Tyre/CTD TIRE FLIP
Paradise Fitness TOMBSTONE CARRY
Michelob Ultra KEG TOSS
Triple J Ford TRUCK PULL
GSPN is working alongside TASA (Traditions Affirming our Seafaring Ancestry) and incorporating their hand-built canoes and canoe house into the event. TASA will also have other canoes on display for the public to see and learn from.
The winners once again will receive $1000! (see 2021 photo gallery)
On top of the Guam Army National Guard and the event sponsors, we are grateful for other community contributors such as: Bank of Guam, Acai Roots, Mobilize Sports, Ajisan Ramen Restaurants, Fokai, Community First Credit Union, The Guam Daily Post, LMS, No Ka Oi, Wendy's, Coffee Slut, Island Tinting, Paradise Auto Spa, Mighty Purple, The Radio Stations of Star 101/The Boss/The Point, Health City and Bout It Productions and Tren Heads.

2022 GSPN I MÅS METGOT COMPETITION
I Mås Metgot Athlete Spotlight: Tim Nauta
2022 GSPN I MÅS METGOT COMPETITION
I Mås Metgot Athlete Spotlight: Tim Nauta
2022 GSPN I MÅS METGOT COMPETITION
I Mås Metgot Athlete Spotlight: Tim Nauta
QUICK HITS
1LT Belizabeth Nicole V. Rengiil is known to be the first female from Guam and Palau to make the All-Army Women's Rugby Team. She is an active duty Signal Officer with the US Army and is stationed at Joint Base Lewis-McChord in Washington. Her team won the Armed Forces Women's Rugby Championship with a 4-0 record.
Belizabeth is the daughter of Edwin and Juliana Rengiil with siblings Johanna and Edwin-Isaiah Rengiil from Mangilao.