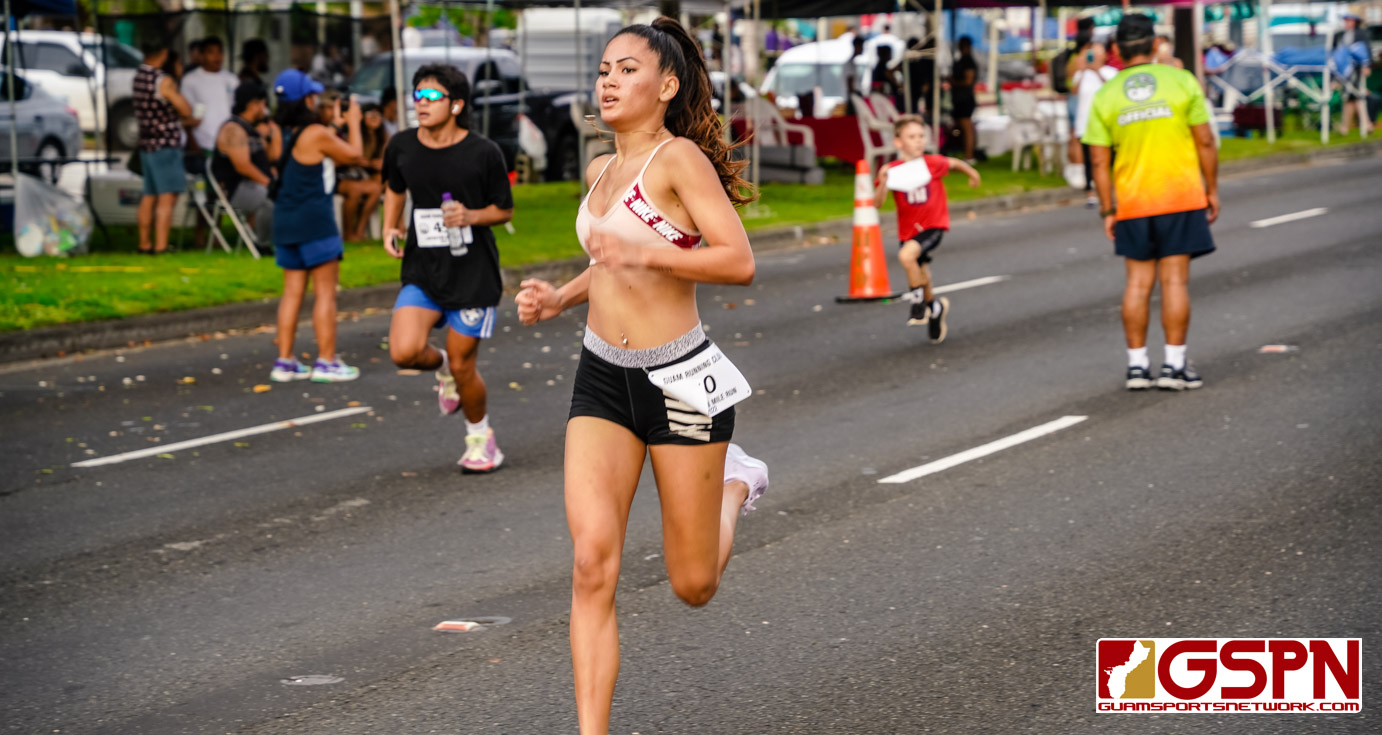 Braving a morning sun and BBQ smoke, 80 runners participated in this year's GRC Liberation Day Mile. The course started near the Anigua 76 Gas Station and finished in front of the Chamorro Village.
The adults and kids enjoyed the solitude of running on Marine Corps Drive without any traffic. They were motivated by the cheers of the family groups along the parade course.
It was a great start to the 2022 Liberation Day Parade! Biba Guahan!
Race Results:
Male
Arthur Toves / 4:43
David Perry / 5:19
Chris Rasmussen / 5:21
Brandon Aydlett / 5:29
Elcid Garcia / 5:44
Zachary Criss / 5:47
Female
Sharon Hawley / 6:11
Dianne Sapida / 6:51
Alicia Haun / 7:04
Lorelie Flinn / 7:09
Gigi Yu / 7:16
Mikayla Criss / 7:23
PHOTO GALLERY BROUGHT TO YOU BY: