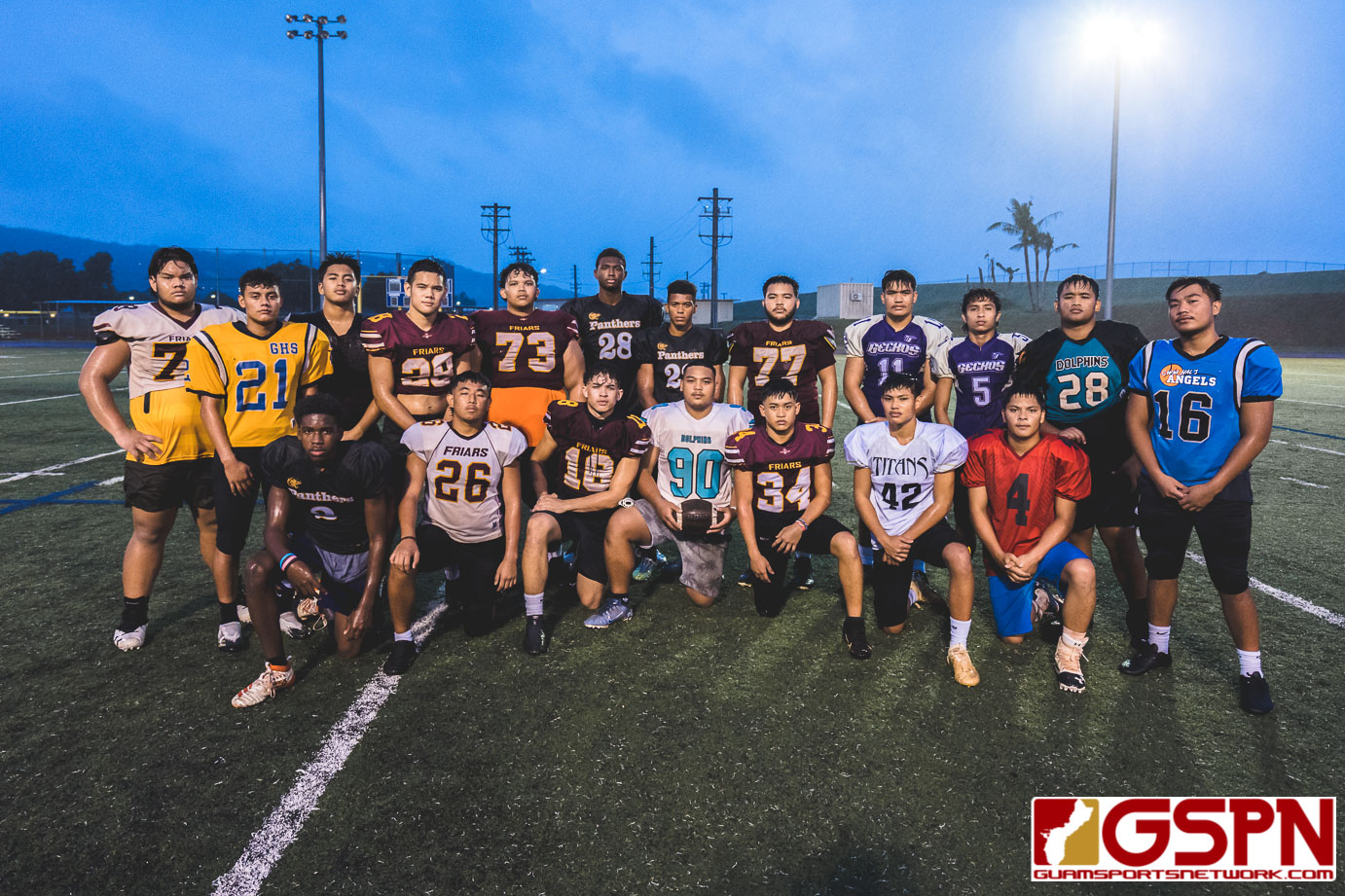 By GSPN
The 6th Annual Triple J High School Football All-Star Game, presented by GSPN, is back after a one-year hiatus! The Mustangs and Raptors are set to feature the stars of the 2021 ISA Football season as they go head-to-head this Friday at the GW Field.
The All-Star Game will feature the Mustangs, coached by Guam High Panther Jacob Dowdell, and the Raptors, coached by Southern Dolphin's Jonas Escuadra. Both coaching staffs participated in the All-Star Game Draft last December as each side selected 30 individuals from the 2021 All-Island list.
Building the Mustangs
Head coach Jacob Dowdell had his #1 pick well before draft night – dynamic quarterback sophomore Aaron Johnson. The Mustangs instantly surrounded Johnson with some of the leagues best skill players with an offense ready to light up the scoreboard.
Receivers Benjamin Harris, Marcello Blas and Robert Ellis will see plenty of targets from Johnson in the passing game, but the running unit for the Mustangs is full of versatility. Southern Dolphin Zavier Camacho and Panther Deshaun Baird will get a bulk of the carries, but utility runners in the Friars Vance Meno, Evan Brown, Jaren Meno and even Caleb Murphy give the Mustangs depth.
The defense is also full of versatile stars with the defensive MVP Murphy, Meno and Brown a big part of the stout Friar title-winning defense. Defensive back Ipo Indalecio will be on the opposite side of twin brother Mana Indalecio, but defensive front for the Mustangs behind Dolphins Greg Martinez, Kayden Rosalin and Charles Ellis will prove tough to get through.
Versatility will be a big part of the Mustangs game as we can expect to see players in positions we haven't seen much during the regular season. This will give these players a chance to show off some of the skills you didn't know they had!
Meet the 2022 Mustangs
(not pictured: Troy Camacho, Terrell Rosario, Jonahs Gumabon, Roman Sablan)