By Niko Bulaon
The defending champion GW Geckos ended the JFK Islanders' winning streak in three head-to-head sets, 25-11, 15-25, 25-17, at the GW gymnasium Saturday night.
The Geckos took the first set with ease after a back-and-forth lead in the beginning minutes of the game. Led by hard hitter Devin San Agustin with help from setter Christopher Suarez, GW went on a 14-0 run in what looked to be an easy game for the defending champions.
By the second set, the Islanders came to take the game back. Starting at an 8-0 run after three aces from Kurtis Silva, JFK saw an opportunity for a third set. With the Islanders on attack, the Geckos stepped up their defense to try and counter attack their opponents.
But the strength of Brian Crowe matched up with opponent San Agustin to lead his team through the second set.
With the score standing at 19-9, GW looked to come back after an ace and a kill from Shawn Duenas, but Crowe answered back with a kill of his own. Despite the effort of the Geckos, the Islanders took the second set after a untimely error by GW, forcing a third set to be played.
The Geckos came out into the third set with determination; back-to-back kills from Matthew Soto put his team ahead of JFK. But the Islanders stayed right behind their opponents, taking the lead after an ace from Wayne Jesus, 5-4. With the Islanders keeping the lead, the Geckos stepped up after two aces by Philip Siguenza, tying it was 9-9.
Errors from both teams had the lead changing multiple times, but it was a JFK error that would cost them the lead. With multiple aces and kills hitting the Islander's territory, the Geckos cruised to the win and ended the undefeated record of JFK.
"I feel really great," said GW head coach Ed Duenas, "We just got three of our players back from the confirmation retreat; they were very crucial tonight."
The Geckos movement as a team is what gave them the win.
When asked how he prepares his team physically and mentally, Coach Duenas said, "We are the defending champions so we're out there to remind everyone that we're here to stay and we do have big targets on our backs, but training everyday is hard. We hold high standards here; that's why we're consistently champions."
San Agustin led his team with five kills and two aces. Teammate Suarez contributed with eight aces. Crowe led the Islanders with four kills.
PHOTO GALLERY:

Foody's 5 Fun Facts
World Champ Kaleb Cruz
DID U KNOW?
Kein Artero has a list of who's who of Artero uncles who've starred in Guam's gridiron: Andre Artero UOG Tritons & Hals Angels OL, Bubba Artero UOG Tritons & Hals Angels OL, Kenny Artero SSHS DB/Baseball Pitcher, Jesse Sablan FD & Hals Angels FB, Roland San Nicolas FD & Hals Angels OL, Chuck Ada SSHS & Hals Angels DB,  Ed "Rock" Artero SSHS & Hals Angels MLB, "Wild" Bill Ada FD & Hals Angels ML, Jared Ada FD & Hals Angels WR/Utility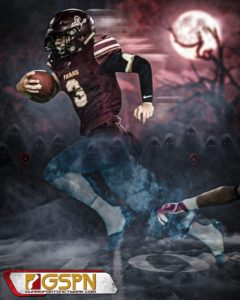 COMING SOON …
– 24th Marianas Fishing Derby
– NFL Week 3: Steelers at 49ers
QUICK HITS
UOG Athletics announced that head men's basketball coach Brent Tipton has stepped down due to personal reasons. UOG is now seeking for a replacement after Tipton's three years at the helm.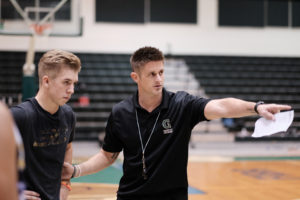 —————————————————-
Kyle Reyes brought the Boom to Russia and delivered a huge 1st round knockout in ACA 98.