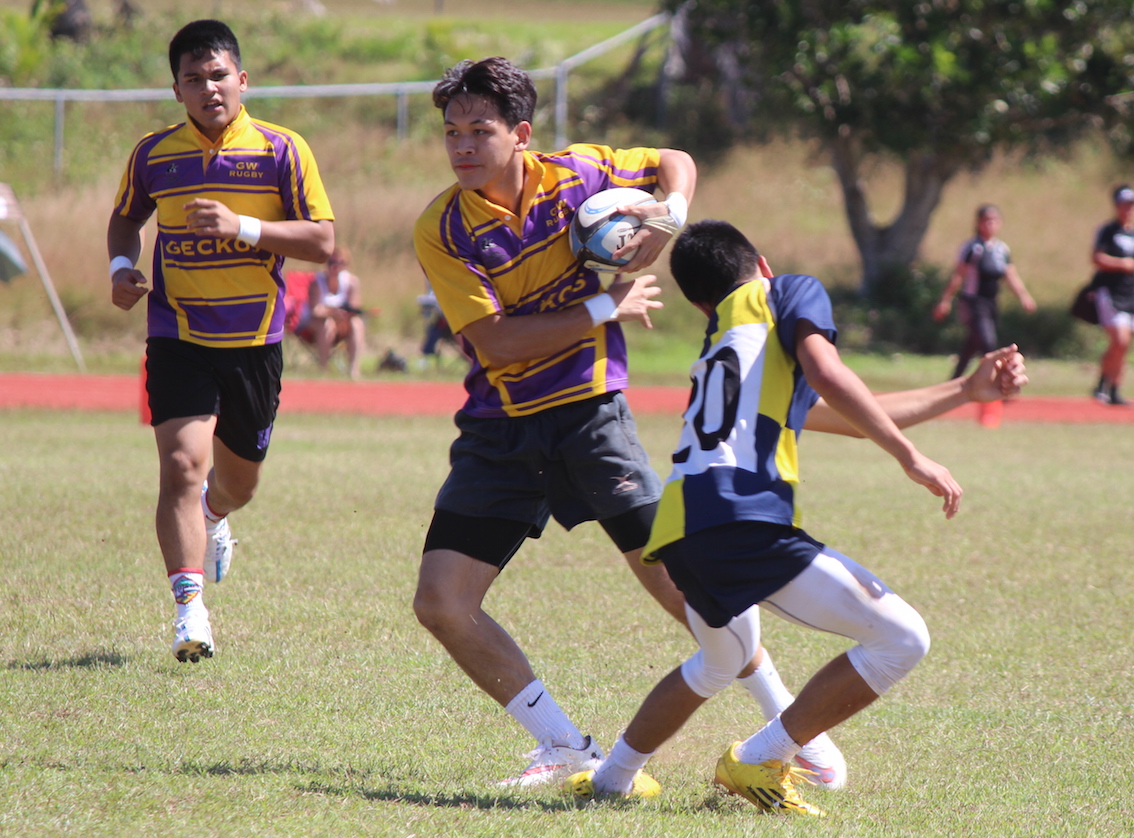 [useful_banner_manager_banner_rotation banners=72,74,79 interval=10 width=120- height=600 orderby=rand]
By Rob Leon Guerrero
ISLANDERS AND DOLPHINS BATTLE TO DRAW
The 2016 IIAAG high school rugby league began Saturday with the boys' varsity division providing some great inaugural performances to the season. While the defending champion GW Geckos, the FD Friars and Sanchez Sharks all came away with convincing wins, the match of the day came at the end, as the JFK Islanders and Southern Dolphins rounded out the action, drawing 5-5 at the end of the game.
Despite the rare scoring, the game was certainly one to admire from the defensive perspective as both teams were undaunted by attacks, making it difficult for either side to come away with points. Early on, the Dolphins looked to camp out in Islander territory until Devin Duenas would create a turnover, stopping the Dolphins' effort and sparking a counter attack. From there both defenses rarely looked out of form, as big tackles were littered throughout the first half.
The energy levels certainly picked up afterwards, as both teams came out firing their best shots. The Dolphins were first on the board, as Jerick Navarro scored the first try of the game, the result of a strong attack marshaled by Dolphins captain Napu Topasna.
JFK were all too ready to respond, as high work rates from the Islanders' forward pack saw center Marcus Manglona find enough space to penetrate through the defense and even the score. From here both teams failed to find any breathing room, and costly mistakes stemmed either side from creating further scoring opportunities. By the end of regulation, both teams had emptied the tanks, leaving the final score at 5-5.
NEW REGIME AT JFK
JFK begins the 2016 season under new management, as Guam national team players Steven Sablan & Alex Tenorio have taken over as coaches. Their experience seems to have been warmly received by the players; Islanders captain Colin Perez explained that their presence has brought a new aspect of the game. "The coaches are more technical than we've had, and they're helping us to develop the mental side of the game," Perez explained, "we're learning more."
Perez and Manglona commented on the team's defensive performance, explaining their desire to continue to work on their skills as well as controlling the opposition's attacking channels and options. Under their leadership, the Islanders look to position themselves among the contenders this year.
RECENT TROUBLES FOR DOLPHINS
The Dolphins have come into the season under less than ideal circumstances. The recent bomb scares at their school campus have left them with minimal time for training; add to that a large group of rookies, and the Dolphins may seem under pressure. However, the senior leadership in the group has not let that deter their efforts to compete for the school's second boys championship, with the first one coming back in 2008.
"Our leadership has been strong, and Coach is always putting it on us to step up," said captain Topasna. "We have a lot of new boys, but their athletic. When they're in the right position they can make the play. From here, we need to work on fixing miscommunication and develop our team chemistry."
The Dolphins lost in the semifinal last year to the eventual champions, pushing the Geckos to the brink.  Today's decision, while not what they wanted, keeps them on the radar. If the Dolphins are able to surpass their previous year's performance, we may see them competing for a championship this season.
*Check out full results from all of Saturday's action below
__________________________________________________
GECKOS START SEASON IN FULL TILT
The 2016 IIAAG high school rugby season kicked off this weekend, and the GW Lady Geckos put the entire league on notice with their performance on Saturday. As hundreds of spectators surrounded GW's rugby field to cheer on their respective teams, the Geckos successfully opened their season campaign with resounding victories over Guam High (42-0) and Academy (31-0).
In their first match, the Geckos' unrelenting defense kept the Panthers under pressure throughout. Despite a shaky start to the match in the form of a poor kickoff, GW quickly recovered as Shai-Anne Trinidad outpaced her counterpart to dart down the first score and opened the floodgates. Soon after Jalana Garcia added the first of her two tries of the game.
As GW quickly created turnovers, captain Heather Garrido would see the try-zone, followed by Leticia Blas. GW would continue to systematically dismantle their opponent, moving the ball quickly into space as Garcia and Trinidad put the exclamation point on the match. Blas would also successfully convert all of her team's tries, as the Geckos dominated the Panthers 42-0.
In their latter performance against the Cougars, the Geckos' discipline on both sides of the ball overwhelmed their opponents, as Academy runners were met immediately by a wall of Gecko defense. After setting the defensive tone for the game, GW went on the attack as Garrido would score the first try of the game.
A balanced attack throughout the day, the Geckos saw a huge workload from Aura Gumba, whose skill and size could not be contained by a smaller Cougar side, as she drove her way through the defense to score. In the second half, Blas continued her brilliant performance from earlier with an impressive try over 50 meters, breaking out of two tackles before out pacing the defense. Garcia would add to her point totals with a third try for the day, and Kaylene Blas finished out the scoring for the defending champs, as the Geckos handled the Cougars 31-0.
Speaking on the Geckos' mentality heading into their title defense Garrido was humble, explaining that "this is a new year and we haven't won anything yet… we're looking to work as a team, support each other and take the season one game at a time." Garrido would continue, speaking to the team's goal of progression throughout the season.
Standout performance for the day belonged to Leticia Blas who was integral in setting the tone for the Geckos on both sides of the ball as she exerted her will in contact to force turnovers, and tore through defenses en route to scoring 2 highlight-reel tries on the day, finishing the day on 28 points scored.
On one of those tries, Blas emulated Arizona Cardinals' receiver Larry Fitzgerald's recent OT playoff performance, as she tore through two defenders and fended off a third challenger, before outpacing the field en route to a 70 meter score.  Blas, a current member of Guam's National Women's Sevens team, has already gained international experience against quality sides from Japan and Hong Kong, apparently giving her an advantage over nearly the entire league.
As strong as her offensive performance was, Blas anchored the Gecko defense as they prevented both of their opponents from a single score. Blas' take on her team's defense remained as simple and modest as her demeanor, stating that the team's mentality is to "make the tackle, get up and do it again."
With one week in the books, the Geckos look to build on their dominant start and stake their claim for a sevens championship yet again.
NEXT WEEKEND
Next weekend's action continues at George Washington High School, with games scheduled from 9am all the way until 5pm. Tune in as GSPN will be looking at the Notre Dame Royals' performance.
FULL SCOREBOARD
TIME
VISITORS
HOME
BOYS/GIRLS

9:00am

Sanchez
15
Guam High
0
Girls Varsity

9:20am

JFK
10
Academy
14
Girls Varsity

9:40am

Southern
5
ND
14
Girls Varsity

10:00am

Tiyan
0
Okkodo
17
Girls Varsity

10:20am

Guam High
0                             
GW
42
Girls Varsity

10:40am

Southern
29
Tiyan
0
Girls Varsity

11:00am

Sanchez
0
ND
24
Girls Varsity

11:20am

JFK
0
Okkodo
12
Girls Varsity

11:40am

GW
31
Academy
0
Girls Varsity

12:00pm

Guam High
0
ND
33
Girls Varsity

12:20pm

Sanchez
20
Tiyan
0
Girls Varsity

12:40pm

JFK
0
Southern
26
Girls Varsity

1:00pm

GW
75
Guam High
0
Boys Varsity

2:15pm

FD
34
Okkodo
12
Boys Varsity

3:30pm

Sanchez
12
Tiyan
0
Boys Varsity

4:45pm

JFK
5
Southern
5
Boys Varsity
PHOTO GALLERY BROUGHT TO YOU BY: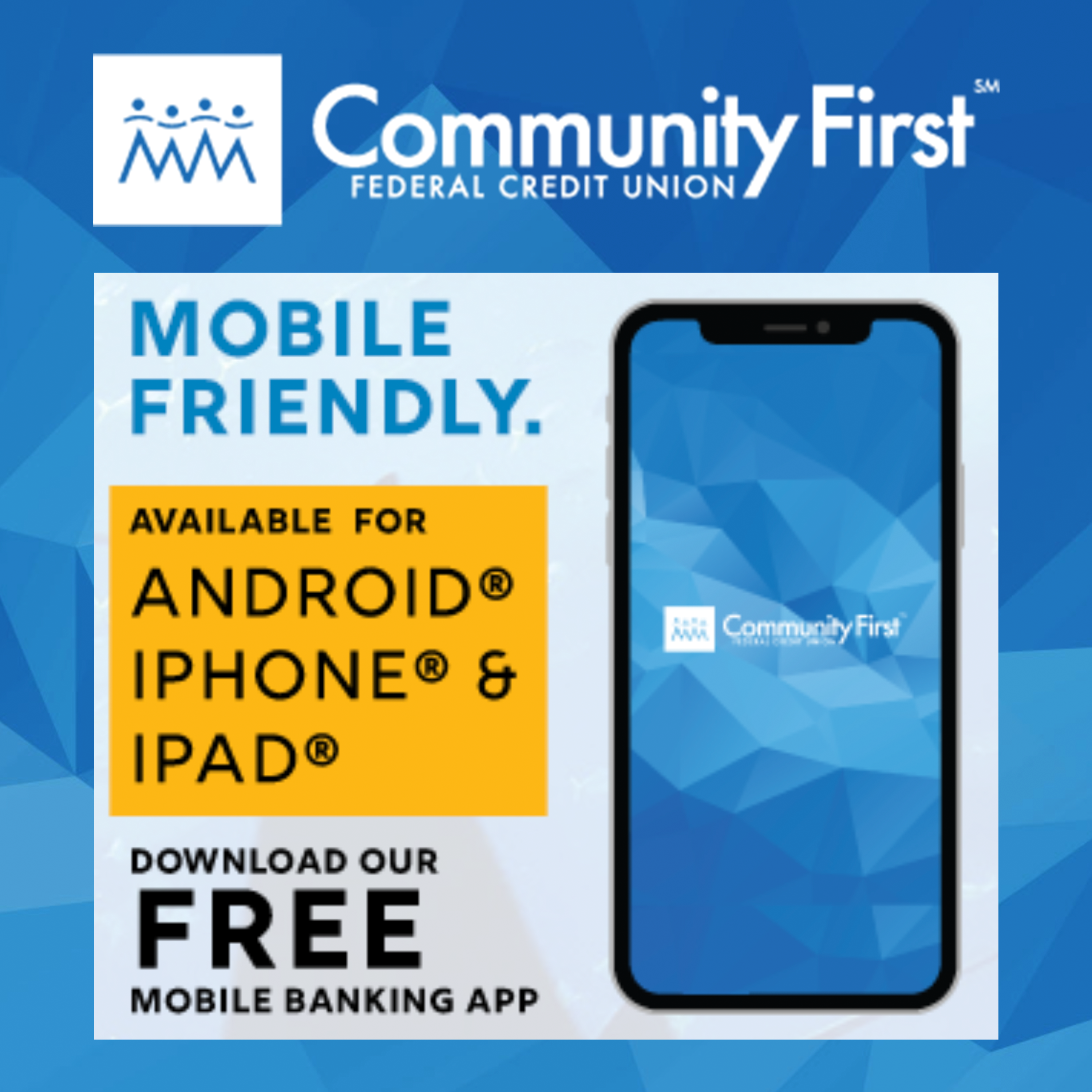 GPS Sports Calendar
SU

MO

TU

WE

TH

FR

SA
Events for December
1st
06:00 AM - 08:00 AM
Sagan Kotturan Chamoru
Events for December
2nd
04:15 PM - 08:00 PM
Events for December
3rd
05:30 AM - 08:00 PM
04:00 PM - 06:00 PM
04:15 PM - 08:00 PM
Events for December
4th
No Events
Events for December
5th
04:00 PM - 06:00 PM
04:15 PM - 08:00 PM
Events for December
6th
04:15 PM - 08:00 PM
Events for December
7th
06:00 AM - 08:00 AM
Chamorro Village
09:00 AM - 05:00 PM
Events for December
8th
No Events
Events for December
9th
No Events
Events for December
10th
04:00 PM - 06:00 PM
08:15 PM - 10:00 PM
UOG Calvo Field House
Events for December
11th
Events for December
12th
No Events
Events for December
13th
Events for December
14th
Events for December
15th
Events for December
16th
Events for December
17th
Events for December
18th
No Events
Events for December
19th
No Events
Events for December
20th
Events for December
21st
08:00 AM - 06:00 PM
22

23

24

25

26

27

28
Events for December
22nd
No Events
Events for December
23rd
No Events
Events for December
24th
No Events
Events for December
25th
No Events
Events for December
26th
No Events
Events for December
27th
No Events
Events for December
28th
No Events
29

30

31

1

2

3

4
Events for December
29th
No Events
Events for December
30th
No Events
Events for December
31st
No Events
Foody's 5 Fun Facts
Tiyan Titan Calib Naputi
DID U KNOW?
The FD Friars have retired running back Kein Artero's (#3), becoming the third Friar in three years to have his number retired. 2018 saw two numbers be retired from quarterback Daniel Phillips (#6) and De'Aundre Cruz (#24).
COMING SOON …
– Girls Basketball Semifinals on Wednesday
– NFL Week 15: Bills at Steelers
– Jon Tuck in Bellator Japan Dec. 29
– IIAAG/GDOE Split on Jan. 1st
– GSPN Preseason Basketball Tournament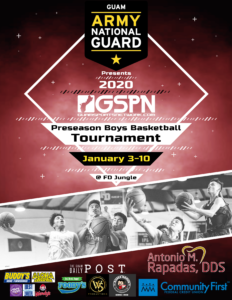 QUICK HITS
Coach Terry Stotts will be inducted into the Indiana Basketball Hall of Fame. Stotts moved to Indiana for his junior and senior years of high school after five years on Guam.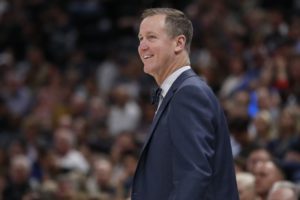 —————————————————-
Bubba Nickles makes a stop at the Guam marker of the World War II Memorial in Washington DC during a team trip to the capital with the reigning national softball champion UCLA Bruins.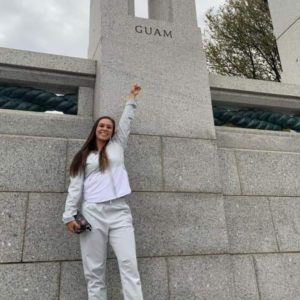 —————————————————-
GSPN celebrates 8 years! Chartered 11/11/11