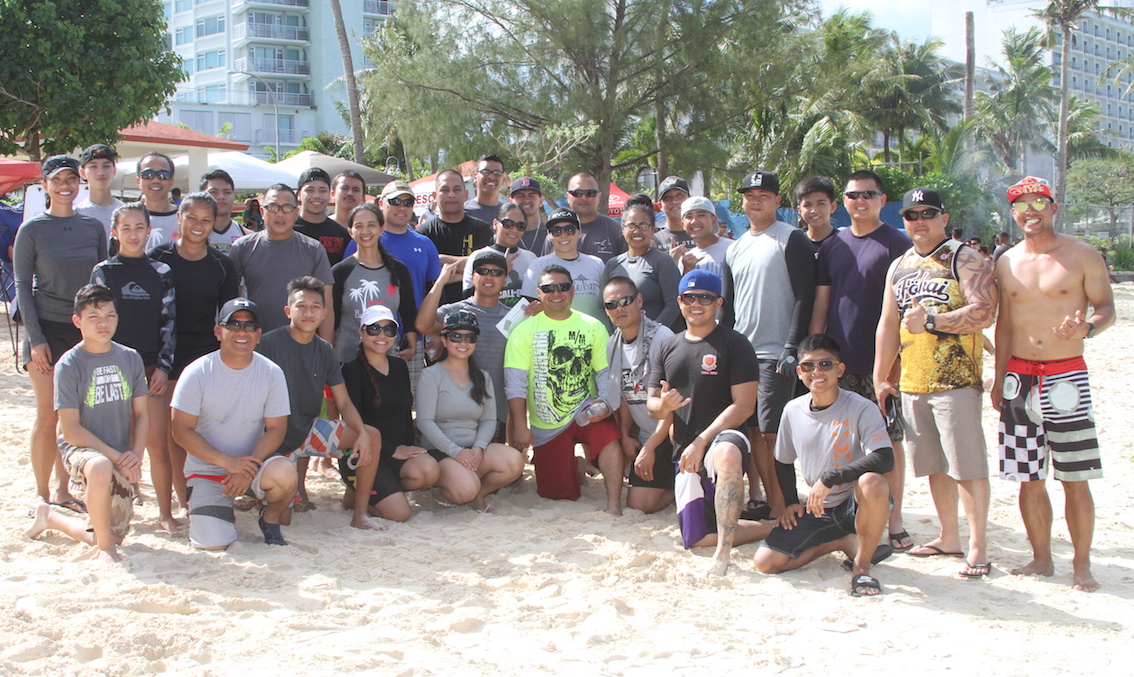 [useful_banner_manager_banner_rotation banners=72,74,79 interval=10 width=120- height=600 orderby=rand]
PRESS RELEASE – Guam Army Guard's GUARNG Element/IBU wins General's Cup Dragon Boat Races
The Guam Army National Guard's combined team of GUARNG Element-IBU, took top honors during the first ever General's Cup Dragon Boat Races on Saturday, January 16th, at Matapang Beach, in Tumon.
The races featured teams from each of the Guard's four major commands (1st-294th Infantry Regiment (Battalion), GUARNG Element and Itty-Bitty-Units (GE-IBU), 105th Troop Command (105TC), and the Guam Air National Guard (GUANG)) contending in 400 and 800 meter distances with points awarded to the top finishers in each heat. Additionally, a "surprise event" added a diversion and fun to the races.
In the first 400-meter Heat, the 105TC finish in 2 minutes, 1 second, edging GE-IBU who finished 2:04. Heat 2 was even closer with the Battalion coming from behind to beat the GUANG 2:02 to 2:03. A tired Air Guard team fell to GE- IBU 2:03 to 2:08 in heat 3 while the Battalion bested 105TC in Heat 4 with a time of 2:02 to 2:06, giving Battalion the win in the 400-meter sprint.
GU-IBU took the next event, a 1300-meter mini distance race, with a time of 6 minutes, followed by the Battalion with at time of 6:06 for second. The 105TC's time of 6:08 was good for third and the GUANG rounded out the teams, coming in at 6:14.
Going into the third and final event, Battalion was leading with 8 points, followed by GE-IBU with 7, 105TC with 5 and the Air Guard with 2. The final paddling event, a "surprise" race, had each of the teams' twenty members jumping in a sack and paddling with their hands.
Team GE-IBU rode on the momentum of its recent win, taking the third race with a time of 5:09, followed by Battalion at 5:14; 105TC at 5:39 and GUANG at 5:51.
The teams, which were required to field half the boat with service members and the other half with family members, featured youth, veterans and many first- time paddlers which made for a fun and challenging event – one that will be around for future General's Cups!
A water balloon toss and sand castle building contest kept the young "engineers-to-be" entertained while their parents paddled. Prizes were awarded for the most creative in three age categories. But, in the end, all children were allowed to keep the buckets and shovels and also received gifts from the Family Programs Office just for participating.
Winners of the Sand Castle Building contest were:
1-5 Year-olds: 1st – Ava Fernandez; 2nd – Frarencia Kamminga; and 3rd – Violet San Nicolas;
6-9 Year-olds: 1st – Kayanah Kamminga; 2nd – Aubrey Allen; 3rd – Kylee Kamminga;
10-13 Year-olds: 1st – Joshua Guerrero; 2nd – Caitlyn Cruz; 3rd – Leila Fernandez.
The Generals Cup provides an opportunity for Soldiers, Airmen, retirees and civilian employees of the Guam National Guard and their families to participate in sports events that aim to foster camaraderie and promote positive competition among units, as well as promote continuing physical fitness that is so important to the readiness of the Guard force.
The Guam Army National Guard's GUARNG Element-IBU took first place in the Dragon Boat Races, followed by the 1st-294th Infantry Regiment, or Team Battalion, taking second place. The 105th Troop Command came in third and the Guam Air National Guard rounding out the teams with a 4th place finish.
In the next few months, the General's Cup will continue with Bowling, Beach Volleyball and Basketball.
For more information on the General's Cup 2016, please contact Maj.
Josephine Blas, Public Affairs Officer, at 735-0409.

QUICK HITS
3rd place: Big ups to the Para Todu Rugby Club for finishing 3rd out of 16 teams in the Manila 10's Rugby Tournament today. Biba Guam Rugby!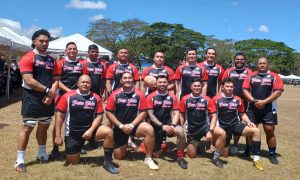 ——————————————
Guam MTB National Championship: Edward Oingerang and Jennifer Camacho are your 2023 MTB national champions. Oingerang finished the course in 1:13:24 while Camacho won her second straight title in 54:08.